our story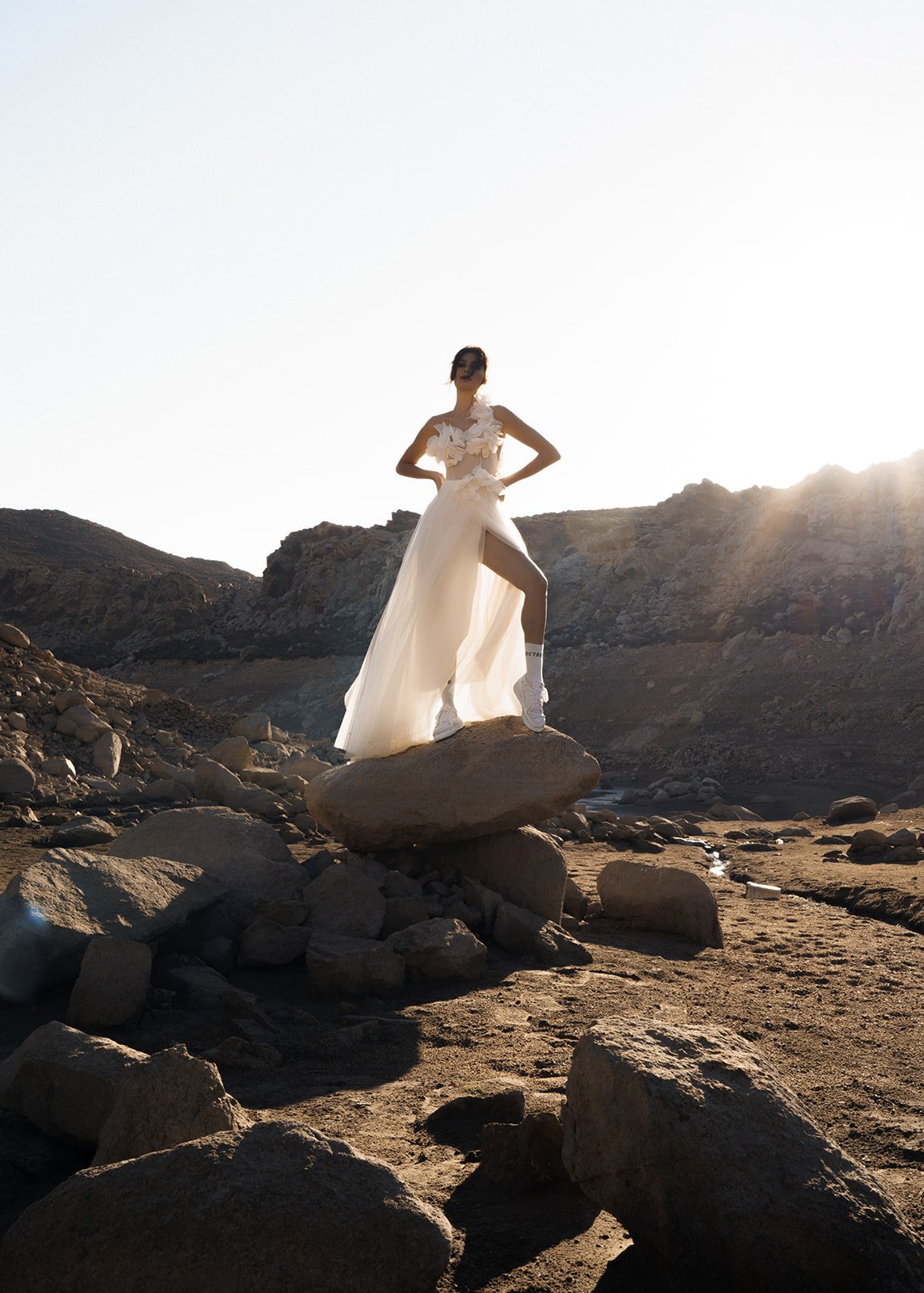 About Ellwed
The idea popped up years before anything ever happened and for 3 years it was just that. An idea.
There was definitely a need for one space, where a bride could find inspiration and all of the information about her wedding in Greece, she needed. Greece became a popular wedding destination for brides from all over the world. Meaning, brides from different countries and cultures that want to get married in a foreign country, not knowing where to start. We want ellwed to be that start for every bride. Local or destination. To help, to inspire, to answer questions, to find the perfect vendor. One place for all.
Why ELLWED?
Founder Sanya Percic explains the name: "The idea of an online portal just did not want to leave from my thoughts. So, I started thinking what name could work with this portal. The name ellwed came to me one day walking home and thinking hard of good names that could represent the both worlds. Greece or Ellada, as the locals call it, and Weddings. Well, the challenge was quite hard, since many obvious names and domains were already taken. The inspiration hit me, when playing with the words Ellada – Hellas, and weddings. The conclusion was that the name hellwed would not be the most appropriate name, for obvious reasons. On the other hand, ellwedd is actually a Welsh word! Really, check it up. On the end the obvious and elegant ellwed prevailed."
What is ellwed?
In short, it's an online wedding magazine and marketplace for weddings in Greece.
At ellwed, we want to ensure that every bride gets the inspirations and the information she needs when planning her own wedding in Greece. We created an Online Magazine which issues 4 times a year, a Blog, Vendor Treasury and Community to ensure just that. Subscribing for our free wedding magazine will ensure your free magazine copy.
We believe we are stronger together and that every business that gives it's all, deserves to grow and thrive. We want to help you grow with us. We want to ensure this with our free vendor treasury, educational articles and special community for pros. We want every business owner, artist and professional to have equal chances at getting the right client for their business. Help us promote you and join our free vendor treasury today!
If you can't wait for our magazine issue, check our blog for weakly inspiration!
You can see real & styled weddings in Greece and other inspirational and educational articles from experts in the industry.
Do you have something to share?
If you think you've something that our readers would benefit from or could use while planning their wedding in Greece, contact us! We will review your proposition and see if your topis is right for our issue or our blog.
We love to learn and discover new things, so
About Sanya
Hi! My name is Sanya. I was born and raised in Slovenia. Where is that you ask? Well check it out you will love it! Basically, it's a tiny country between Italy, Austria, Hungary and Croatia. After finding a love of my life (yes, you guessed it, he is a Greek) I moved out of my lovely country. This gave me the opportunity to see the world with different eyes. Long story short, I finished BA in Fine Arts and MA in Design (yes, with distinction), being a multi passionate creative person, I wanted to try out everything. Working in the destination wedding industry for some time and being form a different country, I see things from a different perspective. I soon realized that all of us foreigners who love Greece need more information in English. And on one spot.
My inspirations for ellwed were the famous Wedding Wire and the Knot, based in America. My goal is to help every bride wanting to get married in Greece to realize her vision for her perfect wedding. I want every bride to feel inspired and excited to get married in Greece, rather than stressed out and lost. If you are a bride to be or bride from Greece, join our bridal community to help other brides that need your advice or get your questions answered. I can't wait to meet you there!
I do believe that every couple should express their personal style and do what ever they want, despite the rules, for their big day!