Need a badge?
Grab yours here!
Show your clients the social proof they need to see to book you!
Proudly present your featured badge linked to the article, wedding, or your vendor treasury page on Ellwed.
Follow the steps to download your Ellwed Badge.
It's simple:
Choose the correct badge for your post
Right click on the appropriate badge, download or save it on your device.
Upload it to your site .
Link it to your blog post on ellwed.com/blog
Link it to ellwed.com/magazine if your article was featured in the magazine.
Can't find your post? Search by our name:

Grab your FEATURED ON badge
if your wedding story was featured in Ellwed Magazine or Blog.
Grab your CONTRIBUTOR badge
if your experts advice article was featured in Ellwed Magazine or Blog.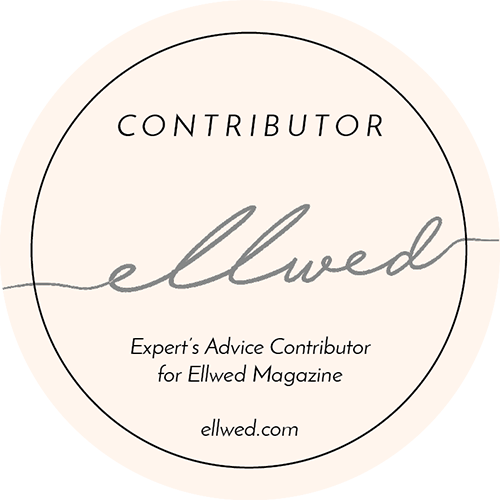 Are you a proud vendor on Ellwed treasury?
Take this badge if you are a proud member of our community
Do you need the Ellwed logo?
for your PRESS or Media Sponsor Page
THE BEST OF WEDDINGS ON ELLWED
The Annual Ellwed Award
best of rea and styled weddings in Greece
Every year we award our best vendors and weddings which are announced in our last issue of the year.
Keep on the good work and by the end of the year, we will send you your award!
If you are one of the winners, and haven't received the awarded badge yet, please get in touch to send you your unique badge which you can link to your site or post.
Let's grow and inspire brides from all over the world together. Thank you for your support and trust in our brand!
#strongertogether
Want to submit your wedding?