Do your wedding photos bring you joy and maybe a little bit of tears in your eyes every time you see them? But how many time do you really get to see them?
If your wedding photos are stored on some hard drive somewhere in your computer, you might want to think of printing them and arranging them in a beautiful album for everyone to enjoy! Have you ever caught yourself flipping through your old family albums? Surely you have heard your mother or grandmother say that the only photos they see are the printed ones. But what about your Wedding Photos?
If your wedding has already happen, you can always take those gorgeous wedding photos and display them for everyone to see!
On the other hand however,
if you are planning your wedding now, you should plan ahead
You've been dreaming of this day for so long, and now it's finally coming to be. You've painstakingly planned every last detail to be the perfect reflection of your style as a couple. From the uniquely-you dress to the suit that you searched the world-over to find. And all the way to the carefully selected hors d'oeuvres, craft cocktails, dinner menu and custom cake you will be enjoying with your guests in a most amazing location. You've chosen the color palettes and linens that best tie-in with your floral fantasy. You've decided on your hairstyles, the manicure, the jewellery, the shoes…and you've hired an amazing photographer to document it all.
When your special day arrives and it's time to say "I do" to the love of your life, it will be but a brief moment in time that passes in the blink of an eye. Therefore, deciding to preserve those most precious memories in a way you can reflect on over the years and pass down to new generations becomes one of the most important decisions that you and your spouse will make when planning your wedding.
The dress will only be worn once, and dinner will be served and gone, along with our special guests. Some of whom we might not see again, or maybe not for a very long time. The flowers will fade, as will some of the color of your memories over time. That is why investing in a professionally printed wedding album will bring you that joy and remind you of the love you share each time you open it.
Your Wedding Photos will be Preserved and Easily Accesible
A wedding album is a lasting testament to your love. It is a physical manifestation of all that hard work and planning that went into creating your dream wedding. A Wedding Album documents the details that often go forgotten amidst all the excitement. It allows you to experience little moments you might have missed – the first look, a tender glance, a teary eye. A wedding album allows you to share the story of your day in vivid color. With all your friends and family, at any time, regardless of the technology of the day. That is to say, an album doesn't require a card reader or cords or adaptors. It isn't affected by corrupted files or failed hard drives. And it certainly doesn't get lost in a junk drawer somewhere.
Stop and ask yourself when was the last time you printed your digital photos? Technology is constantly evolving. Accessing our digital photos and documents in the future might not just be unpredictable, but it might become impossible someday. Printing your photos is not only the failsafe for that eventuality, but it's something that you can enjoy now and your children and grandchildren will cherish in the future as it becomes even more important and valuable over time.
Your Wedding Photos deserve to be preserved with quality and style
QTALBUMS understand that your unique memories are super important to you. And you want to preserve them in a way that honors that and also provides a vessel that is reflective of your taste and personality. We are a group of expert printers and artisans who have for years been hand-crafting custom photo albums for professional photographers worldwide. And now, we want to share that expertise and love of print with you! That is how you can choose the best photo album for your signature style.
Each QT album is handmade using only the finest quality materials. That makes it worthy of housing your most cherished memories and can be customised to suit any taste. Luxurious linens, sultry silks, fine leather, velvet and vegan options are all available in a rainbow of hues.
ArtBook line
Beautiful memories call for exquisite detail and vibrant color. The archival pigment inks and museum quality fine art papers available in QT's ArtBook line are the crème de la crème. The subtle texture of matte cotton rag paper and option for hand-torn and softly feathered deckled edges are as luxurious as it gets.
AriaBook series
For a timeless, classic look, the AriaBook series by QtAlbums provides true photographic prints. Choose between lustre or silk finishes. The seamless, edge-to-edge page configuration allows your story to flow uninterrupted.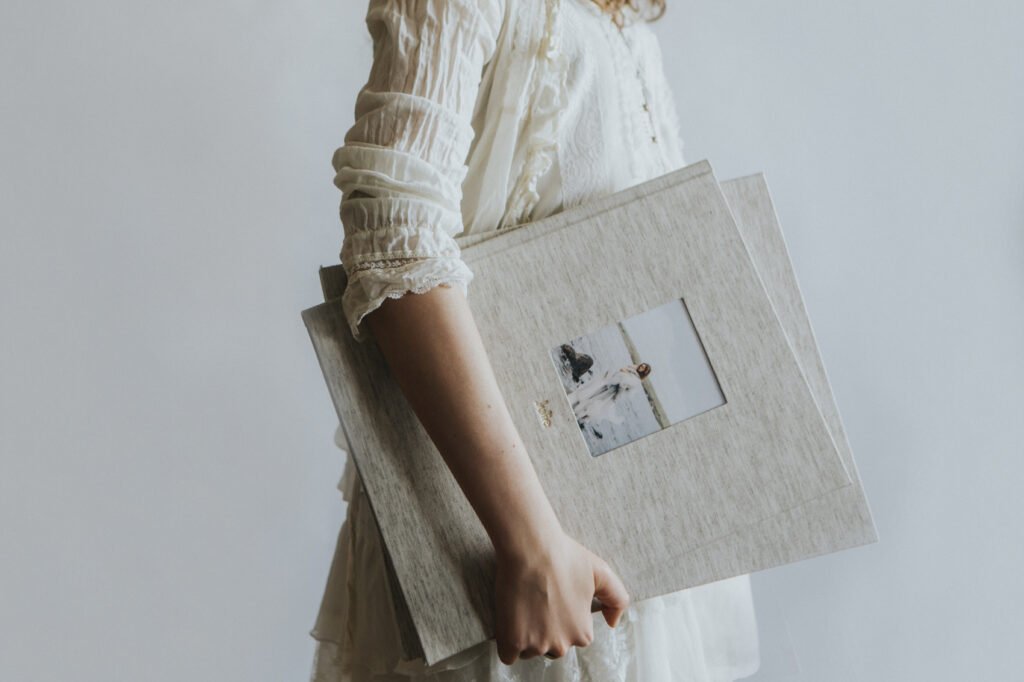 Finally, being a lab reserved for professionals only, you need to request a QT album from your photographer. Your photographer will create the dramatic story of the vision they captured and bring it to life in a way that can't happen with loose images on a drive, and they will help you navigate the various options and place the order for you. Or, if you've simply been given files and a signed print release, you might contact our support team for solutions. Don't leave your memories imprisoned in a desk drawer. When you invest in a professionally crafted album by QTALBUMS you are making an investment that will last far beyond your wedding day and grow in value into the future.
All images provided by the QtAlbums.com
This PR article was written by Jamie Westman for QtAlbums
If you would like your own PR article, get in touch with us!