Uncover the beauty of the best gemstones for engagement rings. Learn how each stone can add a unique touch to your symbol of love and commitment.
Looking for an engagement ring for your significant other can be an exciting, albeit big, decision. Among all the things to consider, one of the most important is the gemstone at the centerpiece of the ring. To help you navigate the sea of choices, we've rounded up the best gemstones for engagement rings. Use this list as inspiration, and choose a gemstone that embodies your partner!
Fancy in Sapphire
Sapphire, best known for its stunning and vibrant blue hue, has become increasingly popular in engagement rings for those who crave a pop of color. Many people don't know that sapphires come in other colors, such as pink, yellow, and green. As a bonus, sapphires rank 9 on the Mohs scale, making them a durable option for daily wear.
Diamonds Are Forever
As Marilyn Monroe said, "Diamonds are a girl's best friend." It's no wonder that diamonds have become synonymous with engagement rings. The different types of diamonds offer a variety of options. But their durability, lasting brilliance, and rarity make them a timeless choice. Diamonds also hold the prestigious spot at the top of the Mohs scale, rating a 10 in hardness.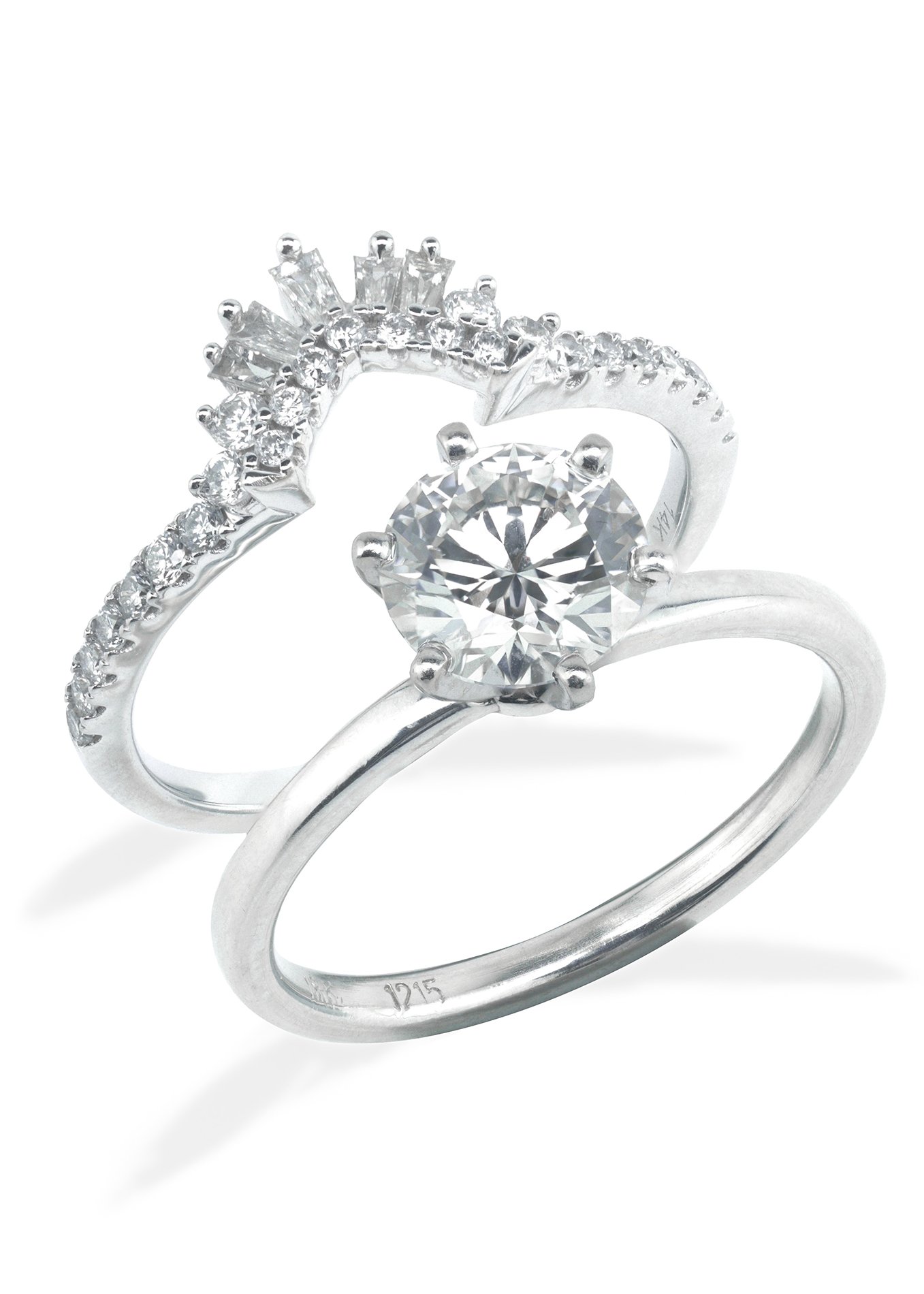 Moissanite: The Diamond Alternative
Moissanite might be the perfect choice if your significant other craves the sparkle of diamonds but has ethical concerns about the sourcing of diamonds. Originally discovered in a meteorite crater, Moissanite has a similar look and feel to diamonds at a fraction of the price. Its hardness is also impressive, rating 9.5 on the Mohs scale.
Regal Ruby
A symbol of passion and love, a ruby engagement ring is a beautiful and meaningful way to propose. With a ranking of 9 on the Mohs scale, rubies look dazzling in an engagement ring and are strong enough to handle daily wear.
Emerald Elegance
Emeralds, known for their rich, luxurious green hue, have a unique charm that's perfect for engagement rings. However, emeralds rate only 7.5–8 on the Mohs scale, meaning they may require a bit more care to maintain their luster. Pairing an emerald with a protective setting can ensure the stone's longevity.
Determining the best gemstones for engagement rings is often a personal and emotional choice, but selecting a gemstone based on its durability, visual appeal, and symbolism can ensure satisfaction in your decision. Whether you choose the timeless allure of diamonds or the elegance of emeralds, remember what matters most is the love and commitment it represents.
Images by Say Straight & Lucas Kepner