Spoil your guests with unique, personalized wedding favors. From custom T-shirts to a wedding playlist, find creative ideas to show your gratitude.
Your big day is finally near, and you want to thank your guests for joining you in celebration. But let's be honest—nobody wants another picture frame or a candle they'll never light. Your guests deserve a token of gratitude that's as unique and memorable as your wedding day. With that, consider these creative ideas for personalized wedding favors that are sure to leave a lasting impression on your guests.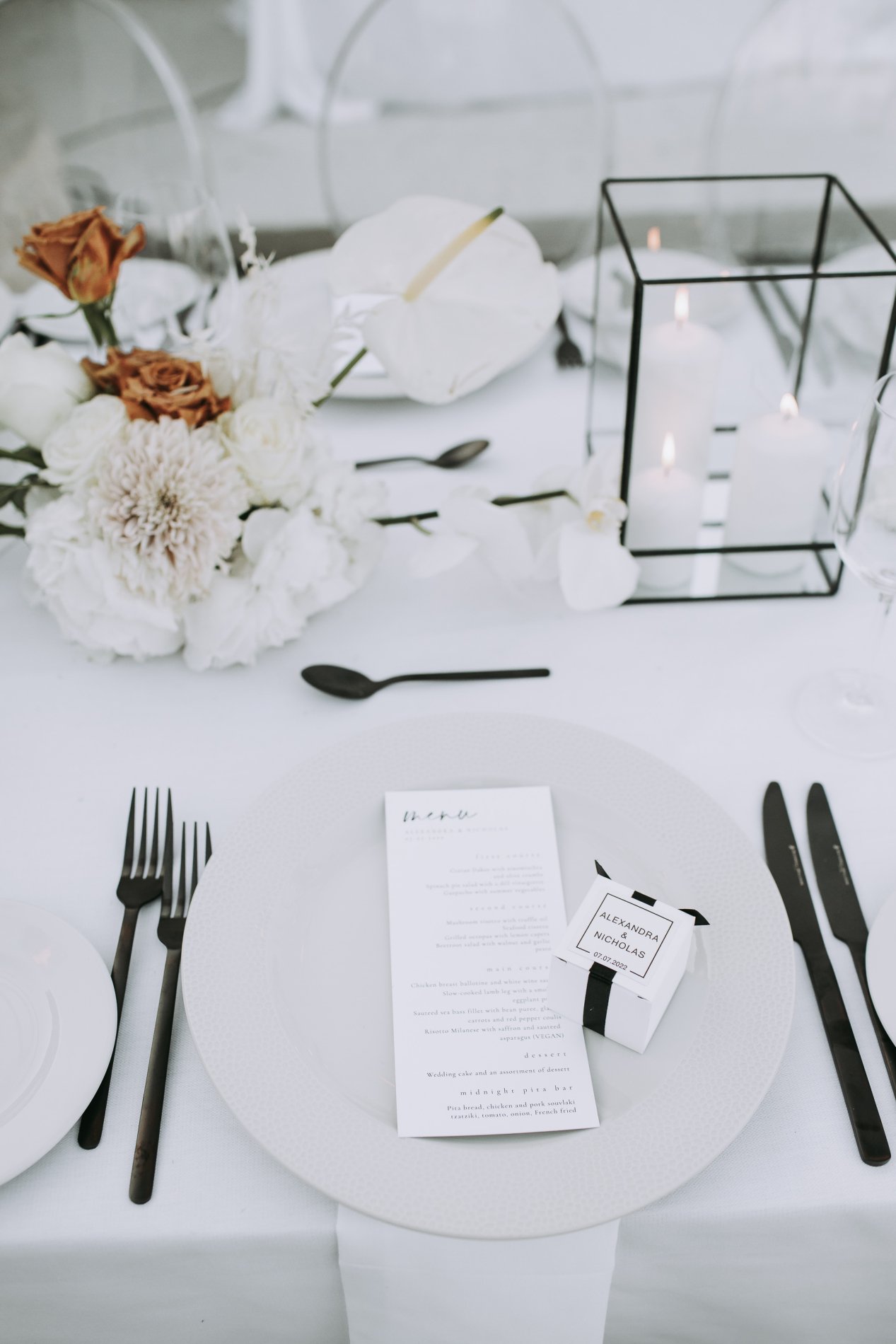 Custom T-Shirts: A Wearable Reminder
Custom T-shirts make for excellent party favors. Using methods like discharge screen printing, screen printing providers can create wearable reminders of your nuptials. Consider printing an artsy image of the two of you, your names and wedding date, or a catchy phrase that encapsulates your love story. Just remember to choose colors and a design that complements your wedding theme.
Recipe in a Jar: Love Sealed With a Lid
Another creative idea for personalized wedding favors is to share a dish or dessert you and your spouse-to-be enjoy. Assemble the dry ingredients in mason jars and attach custom labels with the recipe and cooking instructions. This personalized favor serves as a sweet reminder of a couple who loves to cook together and is sure to warm your guests' hearts and bellies.
Locally Sourced Goodies: Share the Love
Celebrate your love story and support local businesses at the same time. Share a piece of your favorite place, whether it's a local coffee shop's special blend, honey from the farmer's market, or handcrafted soap from a nearby boutique. Package the goodies in a thoughtful manner and attach a personalized thank-you note to express your gratitude and love.
Wedding Playlists: Dance Into the Night
Fill your guests' music libraries with the tunes that fill your heart on your wedding day. Compile a playlist featuring songs from your ceremony, first dance, and reception—even throw in some classics that tell the story of your love. Design a custom CD cover or create a digital download card, and let the music keep the love alive long after the dance floor has cleared.
Your wedding is a celebration of the love you share with your partner, and no detail should be left untouched, including the favors you give your guests. Personalized wedding favors are a unique and heartwarming way to say thank you to everyone who attended your nuptials. Whether it's a custom T-shirt, recipe jar, locally sourced goodie, or a wedding playlist, choose a memento that speaks true to your love story and lets your guests take home a little piece of your big day.