Surely you want your wedding to be an unforgettable experience for everyone! That is why when planning a wedding you must consider your guests' experience as well as your own. And when planning a destination wedding even more so!
You probably have heard already that we remember how something makes us feel. And when planning a wedding party, you want it to be memorable and to make everyone feel like they are having the time of their lives!
So how can you assure the unforgettable experience for all your guests? One is a well-executed party.
Meet Manos, a qualified sound engineer, musician, economics graduate and one of AudioBee's visionaries, who will tell us how to achieve that.
"My first contact with sound engineering was many years ago. As a musician I know that good sound quality is very important for audience to really enjoy and experience the event. I always wanted to have the best sound for me and my band, however only a few times that became a reality.
And that was one of the main reasons of creating AudioBee. A brand to provide great sound and light services to all who appreciate the quality and have high demands. What makes us truly happy, is when the music begins and the sound quality is of the highest standards!
AudioBee is a newfound idea on event production. Based in Thessaloniki Greece, our team of highly experienced experts can provide you with fresh ideas for sound, lighting, entertainment, video and other services. In addition, we can discuss and realize your vision in almost every part of Greece. A memorable wedding begins with exceptional service. Therefore it is our goal to go above and beyond to serve our clients to the fullest extent. Moreover, we will try to bring the highest level of professionalism, organization and a calm demeanour to every event and do our best to see that the vision for your event is executed with superior quality.
For example, wedding by the sea on the Greek coast must be accompanied by the appropriate sound design of the venue and equipment that will highlight your ceremony and your party that follows. That is why our services are based on quality and not just on intensity and high volume. The sound design of the place, the correct installation of the equipment and the continuous presence of sound and light engineer throughout the ceremony, cocktail party, or the after wedding party are the ingredients for a successful event.
The Sound for the Unforgettable Experience.
One of the most important things for the unforgettable party is good quality sound. We offer a wide variety of sound system service's to meet the needs of any event. From small pre-wedding parties to large wedding events.
The Lights for the Unforgettable Experience.
We believe lighting is as important as sound for the unforgettable experience. The right lighting will literally transform the venue you've chosen for your event. Moreover, it will create a magical atmosphere for your guests.
DJ for the Unforgettable Experience.
Your music, your way. A music DJ can spin all your favourite tunes – and play emcee as well. Make sure to design your playlist with your DJ and to include songs your guest would appreciate as well. Make it dynamic! It's a fun and flexible idea for weddings, parties, corporate events, you name it. Hear some of our playlists on our SoundCould
Live Band for an Unforgettable Experience.
There's nothing like a live band to bring your party to life. We've got every type of band, for every type of wedding you are planning. Rock, Pop, Swing, Bosa Nova, Disco, Reggae, Greek Traditional and Greek Folk. See our lockdown live band here:
Your Own Wedding Song for an Unforgettable Experience.
Do you fancy something extra special and unique to surprise your guest? Or if you want to treat yourselves with a unique keepsake of your special day, AudioBee can write, compose and even perform your own special piece of music or song, totally unique for you. This will certainly give you a truly unforgettable experience and that extra special touch to your wedding day. Something unique for Bride and Groom to remember for years to come… Your own unique wedding song.
And now, start planning and implement all these ideas in your special day! Together, we can create certainly impactful unforgettable experiences that deliver measurable results. We will be happy to help you design your event and realize your dream wedding in Greece. Above all, we will make sure to apply strategic insights and powerful creative ideas to engage your guests. We believe that every wedding should look and sound amazing to offer the true unforgettable experience. And that is why we always do our job with utmost passion and care.
No matter the size or scale. It is our mission to see the vision for your wedding becomes a reality. AudioBee can make your wedding experience seamless by managing everything for you. When you hire AudioBee to produce your wedding you can be sure that our team of experts and event managers will handle everything! From walkthroughs, artist advice, venue renderings, customized lightning and sound design. Get in touch with us to give you all the details you need to make your wedding day truly remarkable."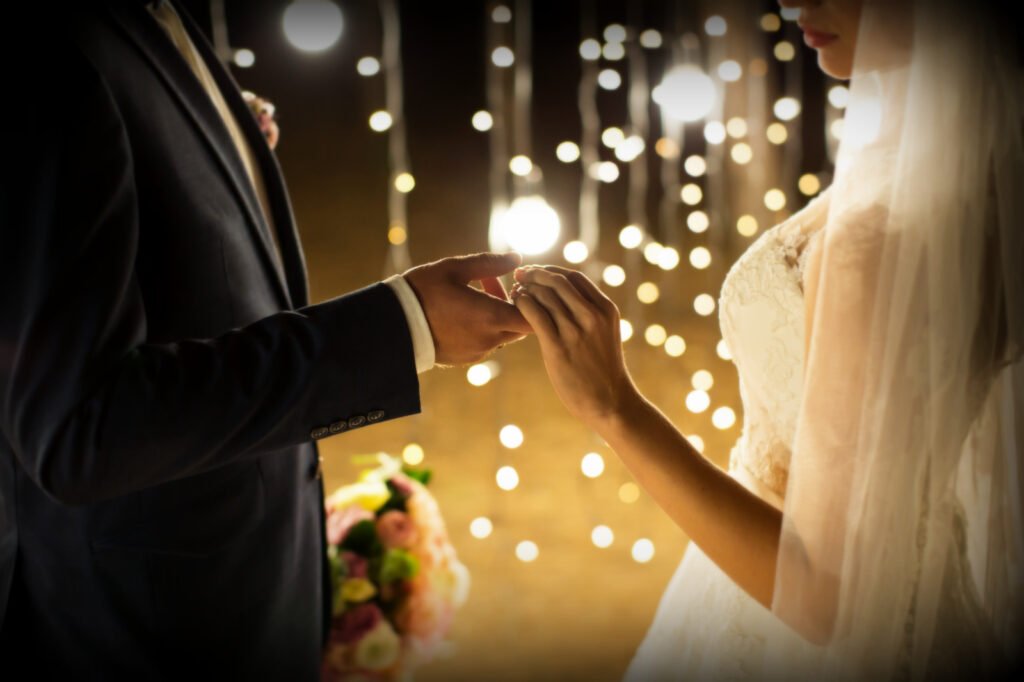 Follow AudioBee
www.audiobee.gr
All image provided by AudioBee
#ellwedvendor sponsored article. Sign up for our directory Ellwed Treasury