Have you seen the new LIHI HOD COUTURE collection? This year we were fortunate enough to join the New York Luxury Bridal Fashion Week. And all this was possible because this year it was virtual! It was a great experience to see the new collection fashion designers from around the world!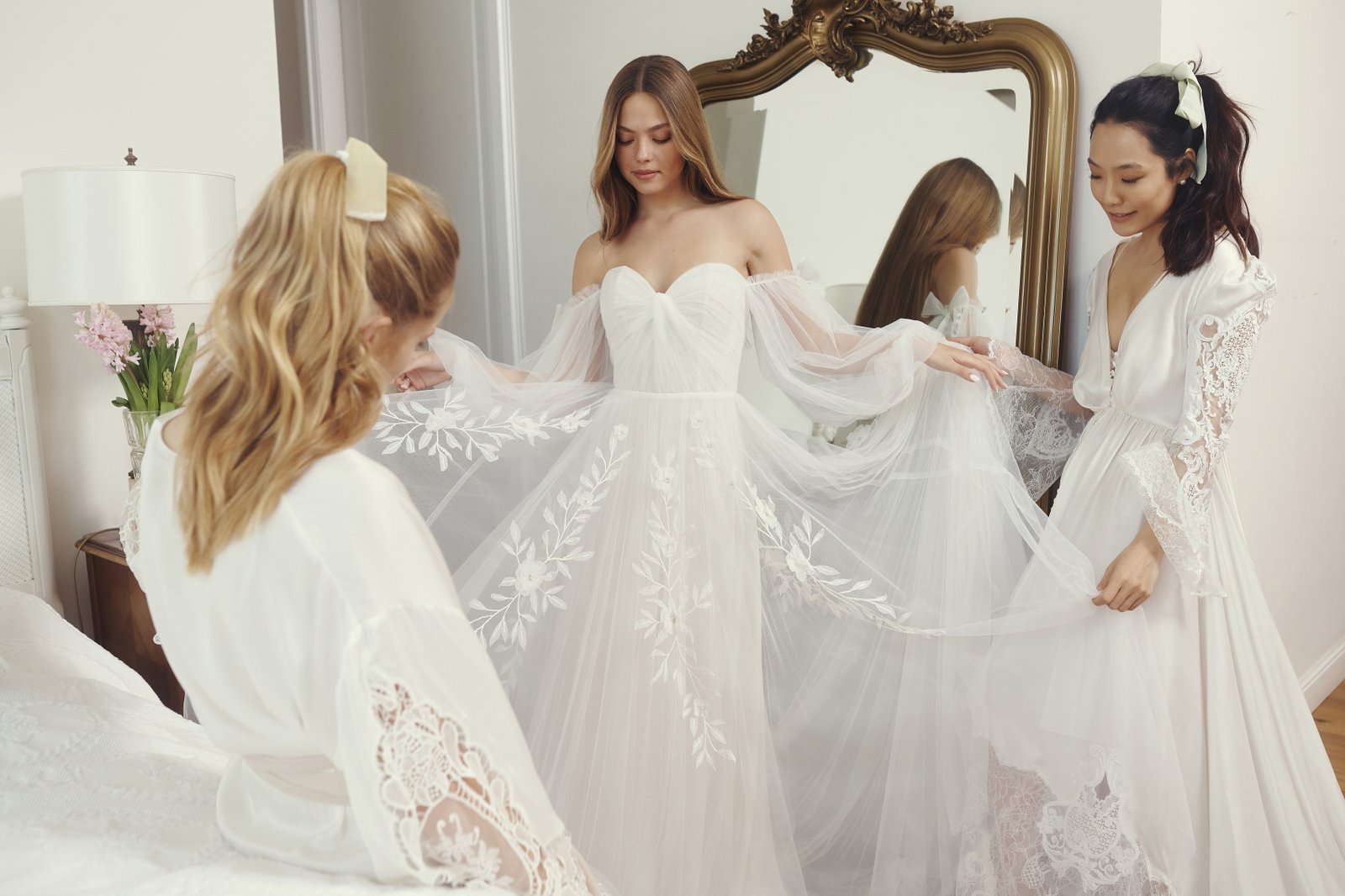 "You've got to learn to appreciate the little things in life; like a good cup of coffee, or a fresh-smelling flower, or the smile of a stranger as you pass on the street."

Lihi Hod Couture
From Lihi Hod Couture
Designer Lihi Hod's new collection is an invitation to enjoy the small moments in life and the beauty they convey. A celebration of a carefully crafted romantic style, attention to small details and delicate artisanal work. The collection was designed with the female body in mind. Combining luxury fabrics and haute couture. Designed to celebrate love, a contemporary fresh interpretation of timeless wedding dresses with elegant French elegance.
This season, more than ever, Hod seeks to return to the small and joyful moments at the wedding day. Therefore her dresses are born to serve the bride, her comfort and freedom, the movement and chic around her. The collection includes a selection of soft and floating dresses made of silk, crepe and satin fabrics, combined with tulle, transparent fabrics, delicate floral prints or three-dimensional floral inlays. On top, hand-embroidered floral and crocheted flowers, a combination of details such as bows, buckle belts, pleats and beads. They have put special attention to the back of the dress, along with bold sleeves and soft falling straps.
Lihi Hod's bride is the woman who rediscovers the happiness behind those little moments! Above all the richness of craftsmanship, the coziness of the fabrics, the freedom of movement and the love of beauty that bursts from the inside out. The dresses in the collection are certainly the rare gift you can give yourself, for the big day that awaits you and for the beautiful moments it holds for you. This is the beauty that has no season, this is the love that will always be yours.
ABOUT LIHI HOD:
Lihi Hod founded her eponymous bridal house in 2010, after graduating from "Shenkar", the leading fashion design school in Israel, followed by her work for Dior in Paris, alongside fashion designer John Galliano. Since then she has established herself as one of Israel's top bridal designers, selling in over 30 boutiques in Asia, Europe and North America.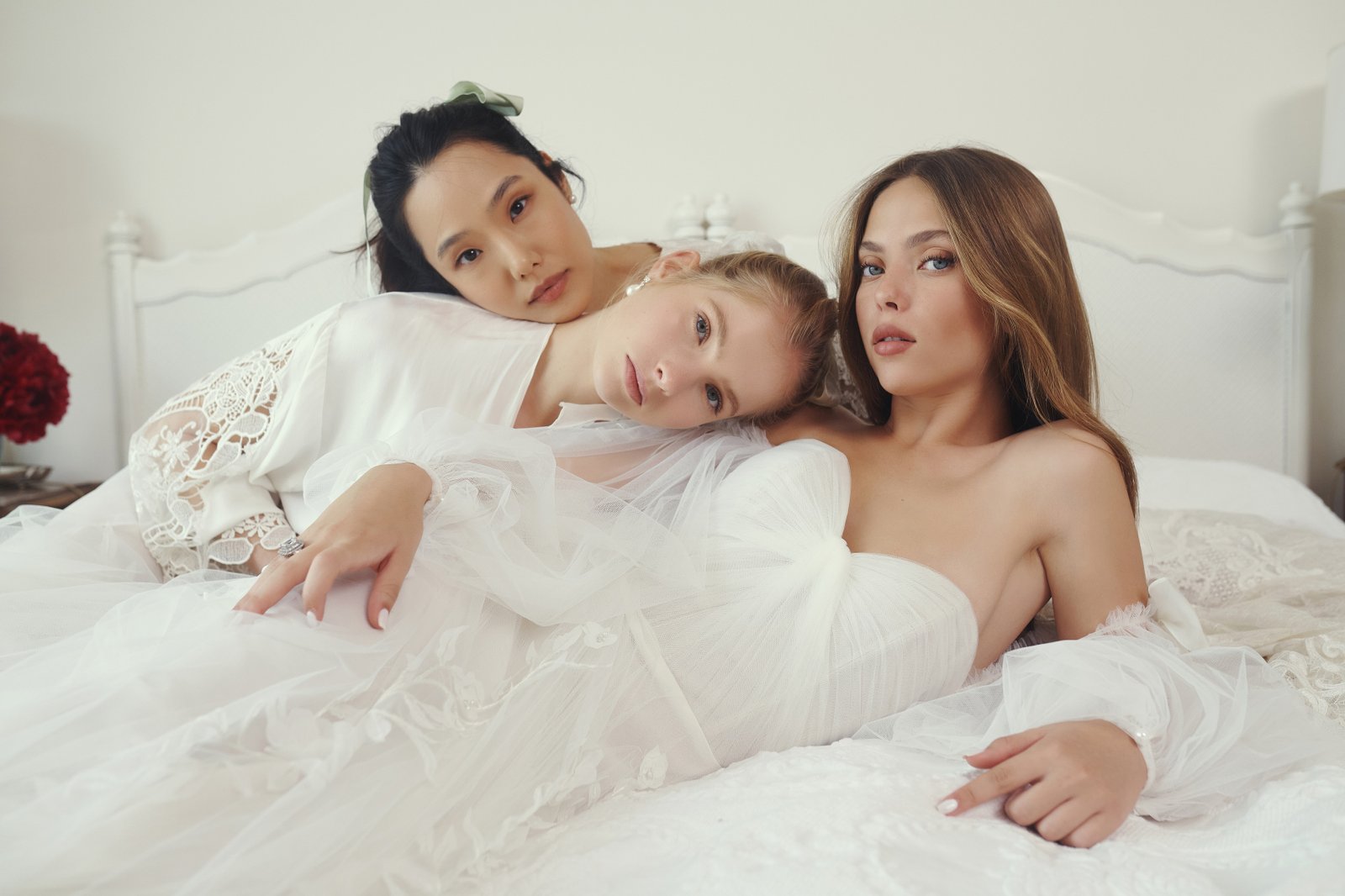 The brand is known for its couture quality, handmade designs, with each gown being made-to-order. "Dreams", Hod's second line, offers her meticulous craftsmanship in more free and easy designs – both lines are shown during Bridal Fashion Week New York.
See the new collection here
Get This look:
Dress Designer: Lihi Hod
Photographer: Shai Franco
Videographer: Maor Cohen
Model: Noam Bohadana
Make- up: Naor Appel , Danielle Aharoni- Kiperman
Hair Stylist: Ziv Amsalem
Stylist: Haya Vider