Today we are meeting with Katerina Theocharis from Theocharis Makeup. An artist by profession and soul with deep knowledge of arts and beauty.
If you are a bride or a makeup professional, you should read this interview with Katerina to get to know her and to find out what fascinates and inspires her!
Keep till the end, because she is organising a special masterclass on bridal makeup with the main goal on how to offer the ultimate customer experience to elevate the industry standards in that field. Learn from Katerina, with many years of experience in bridal beauty industry.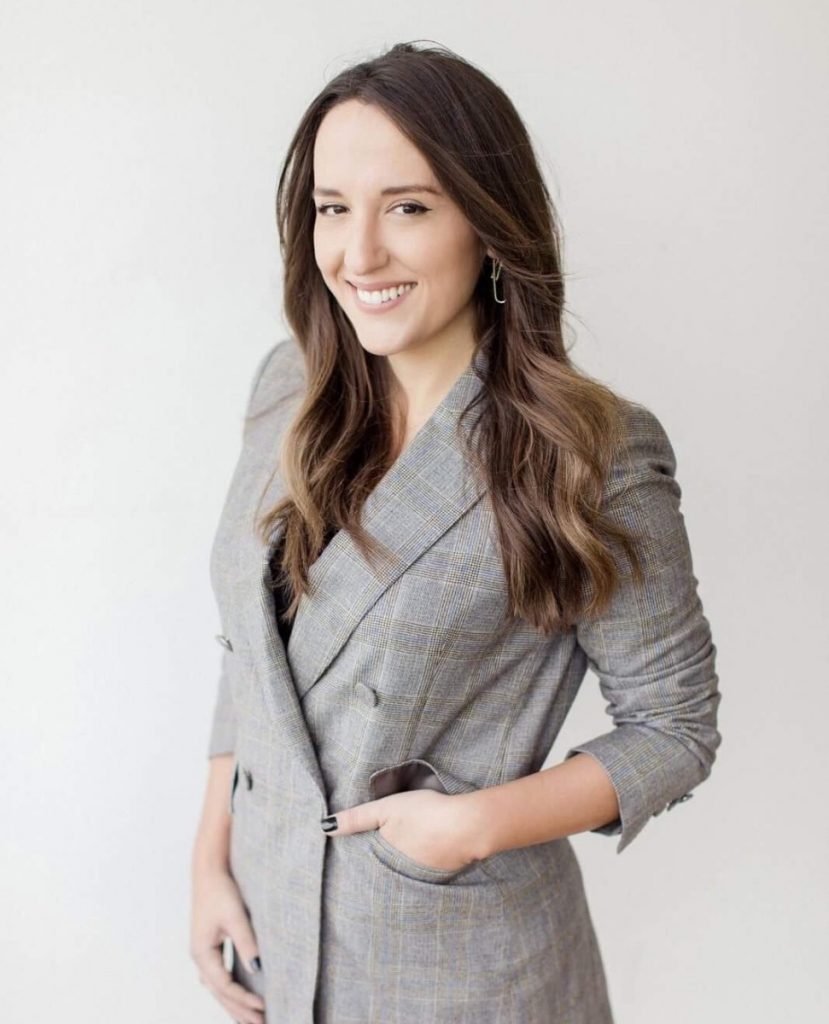 How did you decide to make your career in bridal makeup? We see you have many years of experience in bridal makeup and wedding industry, can you tell us more about that? How did you start and why?
It actually all happened as a consequence of my love for arts. I graduated from the "Technological Educational Institute of Athens", "School of Graphic Arts & Art Studies" Department of "Conservation of Antiquities & Works of Art".
Creative expression is vital to me and I try to reflect it in every aspect of my life. I draw inspiration from fashion, arts, music, nature, and even characters I meet.  In fact, people are my main source of inspiration as this was the reason I started doing make-up. And in 2009, I successfully graduated from a professional make-up training course at Freddy Kalobratsos' make up school.
I get intrigued by the human soul reflecting in smiles and glances. This is why I always like to draw people in my paintings for instance. Human face always intrigued me and Makeup is part of our transformations. If done well, it can bring out the best of us! I have worked on numerous photo shoots and video productions as a head make-up artist, on shows and seminars and I was also a columnist for Greek and Italian magazines.
However, bridal make-up stole my heart from the very first moment, because of the connection that is created between the make-up artist and the bride. Isn't it lovely for a woman to trust you on the most important day of her life? In fact it is priceless!
Millions of feelings and many words and scenes that are indelible! Taking account of my love for travelling, photography & human interaction, there is no doubt that I have found my dream job!
That is interesting to know! Speaking of a bridal makeup, there and many styles and options to choose form. But what is your proffered style for a bridal makeup and why?
The best make-up in the world is the one that makes the bride feel more beautiful than ever before!
As a make-up artist, my ultimate goal is to highlight natural characteristics. Creating a flawless end result.  My main goal is to redefine the lining of each face and discretely enhance the vitality, the sensuality and the unique character each woman has.
The love for natural beauty and aesthetic quality, while using some of the best makeup products lead to a make-up that totally responds to each face's morphology and character.
Every woman is unique to me and I strive for providing not only an exceptional result, but also a pleasurable and serene experience on her special day!
Left to right: Photo, Sotiris Tsakanikas, see this wedding in our Autumn2017 Issue of Ellwed, Photo, Greg Finck
What are some of the commonalities you see in your brides? What would you advice to brides and other pros to pay attention to?
Women who fell in love with Greece and decided to get married in our beautiful country are literally from all over the world. A make-up artist might need to consider different techniques for different types and varies of skin. Like for instance a European bride, an Asian bride, a bride with brown skin or an Arab bride. Women with different cultures, different needs and maybe different taste. However, all of them have something in common. The desire to look flawless on their wedding day! Therefore, the most important thing is to carefully listen each bride, in order to provide them the make-up of their dreams!
Bridal make-up is not just a make-up. It is most of all love for what you do and a combination of skills, each pro should practice in order to offer the ultimate customer experience to their clients!
Therefore, I am organising a bridal make-up masterclass in Athens, on December 10th, for all those make-up professionals who respect their clients and what to stand out from the crowd.
Greece is being increasingly upgraded in the field of destination weddings and it is necessary for all wedding professionals to go with the flow and upgrade their knowledge!
There are so many things one should pay attention to that I don't even know from where to start! The best advice to future brides is to focus on the professional approach each pro has.
As for the professionals… For more advice they should come to my Masterclass 🙂
Where can we find you?
You can find me at www.theocharis-makeup.com or @theocharismakeup on Instagram
For more info regarding the masterclass and updates you should visit and follow my Instagram Account @TheBridalMakeupMasterclass, but hurry, because the seats are limited.
Thank you so much Katerina for taking the time to talk to us. We hope you get to inspire many pros and brides alike! We love your idea of this masterclass. Hopefully, you get to disrupt the bridal beauty industry in Greece, or at least Athens!