Bridal Trends are certainly changing fast! But are you a bride which is following trends or do you want to find a dress that is timeless?
Either way, the new designs from the New York Luxury Bridal Fashion Week absolutely blew us away. Scroll down to see some of our favourite Bridal Trends from this season's shows. 
BACKLESS DRESSES
Otherwise classic silhouettes get an unexpected twist with an open back. Open backs have been on the rise for a few seasons now, but shows these past few days cemented backless dresses as a trend to watch.
What about you? Do you love an open back dress and are you daring enough to wear it on your wedding day? Well one thing is for sure, these beautiful designs would be perfect for your destination wedding in Greece! Make sure you don't have any tan lines if you're getting married in Greece for instance.
DRAMATIC RUFFLES
Ok ruffles might not be your thing, but these beautiful and fashionable designs might change your mind!
While some trends are rooted in practicality and adapting to circumstances, these bold ruffles come purely from grand romantic dreams. Dramatic ruffles ruled the runway and captured our hearts. Adding dimension and interest to any silhouette, bold ruffles are sure to turn heads.
These designs are perfect for your gala or city wedding!
NEW TAKES ON LACE
Lace is certainly associated with bridal fashion and for the last few years probably most desirable choice among the brides. Therefore, to see this new take on lace is well anticipated!
This isn't your grandma's lace doily pattern. Designers at NYLBFW this year showed us new ways to use lace in ways both bold and minimal. From reimagined patterns to intricate appliques, these pieces offer fresh ways to wear lace on your wedding day. Check out these new designs! They are perfect for your beach wedding in Greece!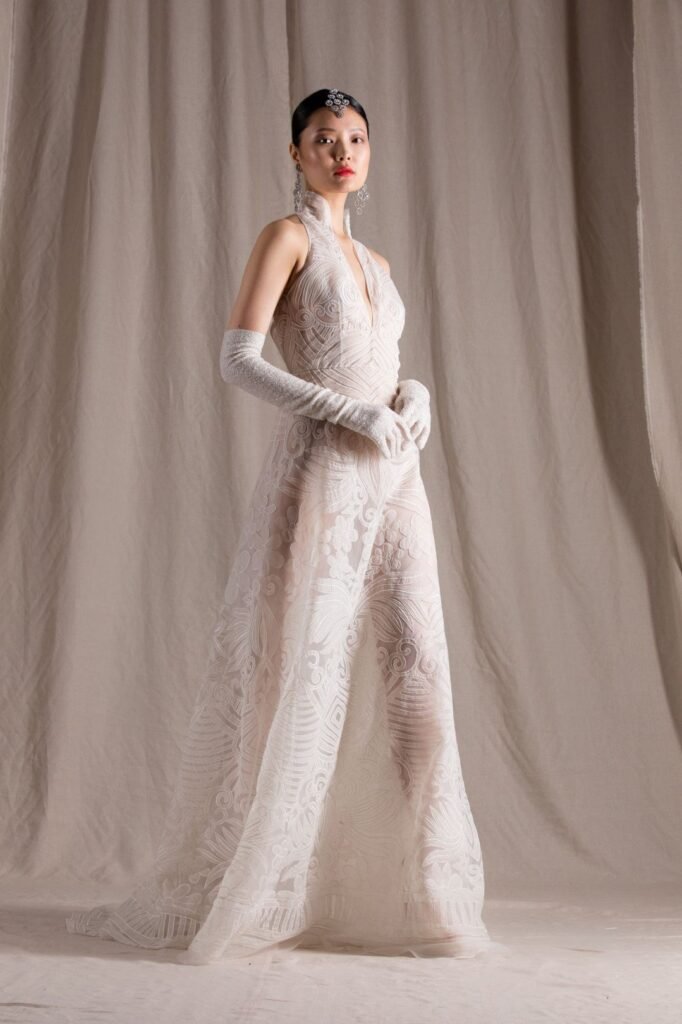 OFF-THE-SHOULDER SLEEVES
Off-the-shoulder sleeves have been a staple in wedding dresses for a few years now. In 2021, expect to see them get even bolder. Balloon shapes and lace detailing make off-the-shoulder sleeves an attention-grabbing feature on wedding dresses this year.
The perfect choice for your Chic Boho wedding in Greece if you want to look sophisticated and sensual!
PANTS
Our favourite choice for a bold boss lady bride who isn't afraid to go for the things she wants! The perfect choice for a summer in the city urban wedding in Athens.
These dress alternatives are flattering, comfortable, and perfectly of the moment. From jumpsuits to separates, lace to crepe, designers are offering more options to those who have a different vision of bridal style.
SHORT HEMLINES
Expect to see more brides showing a little leg this year. Perhaps drawing from the increase in courthouse mini-weddings during the pandemic, designers are offering more cropped styles for the ceremony, reception, or both.
Fun and classic! These designs are certainly for all young and young at heart brides who are planning a city or beach wedding!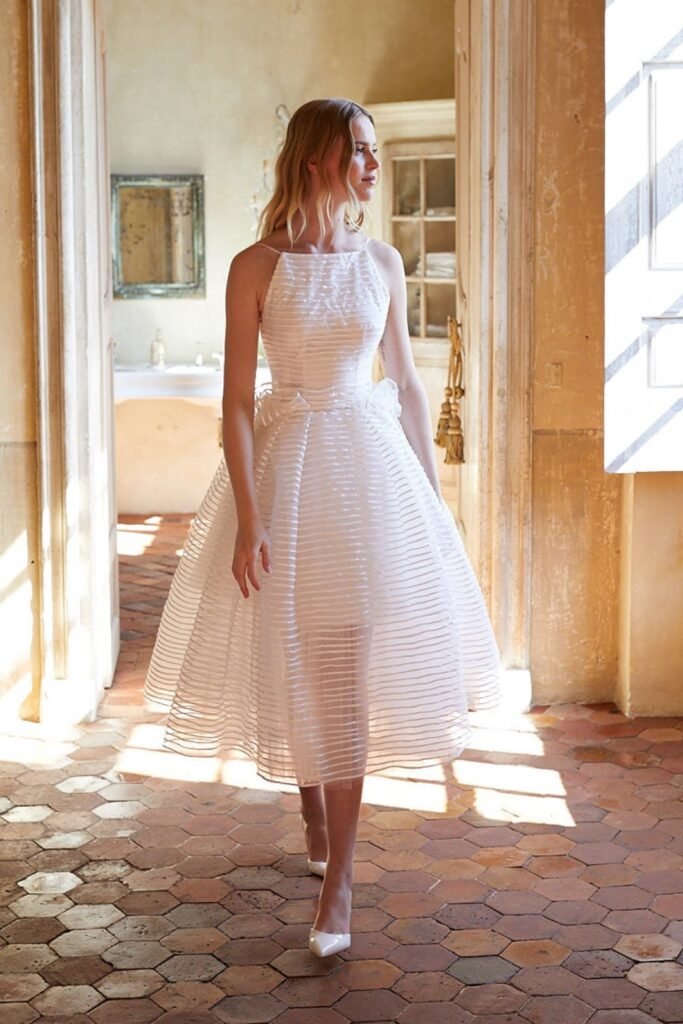 VERSATILITY
How exciting are these new Bridal Trends? Pieces designed to be reimagined and worn again and again. Wedding dresses are no longer to be worn once and hidden away in the back of a closet. Designers are reimagining what we wear on our wedding day, and how we can wear it again.
It is always exciting when creatives push boundaries and bring new designs to life! And these designs are certainly for a modern queen bride who is looking to make a fashionable statement! And as they say, fashion never goes out of style! Definitely a perfect choice for any location!
All images selected and provided by The Bridal Council x Pullquest hub: bridal.pullquest.net