Get inspired by the new Bridal Collection of Reem Acra – Sweet Dreems!
Combining tradition with modern aesthetics, this New York artist is constantly pushing and redefining boundaries of fashion! A renowned international designer known for her breath-taking collections!
Reem Acra loves catering to all brides, from all over the world. Creating trends and mixing the unusual with the traditional to give every bride an option for her dream dress to come true.
This collection is titled SWEET DREEMS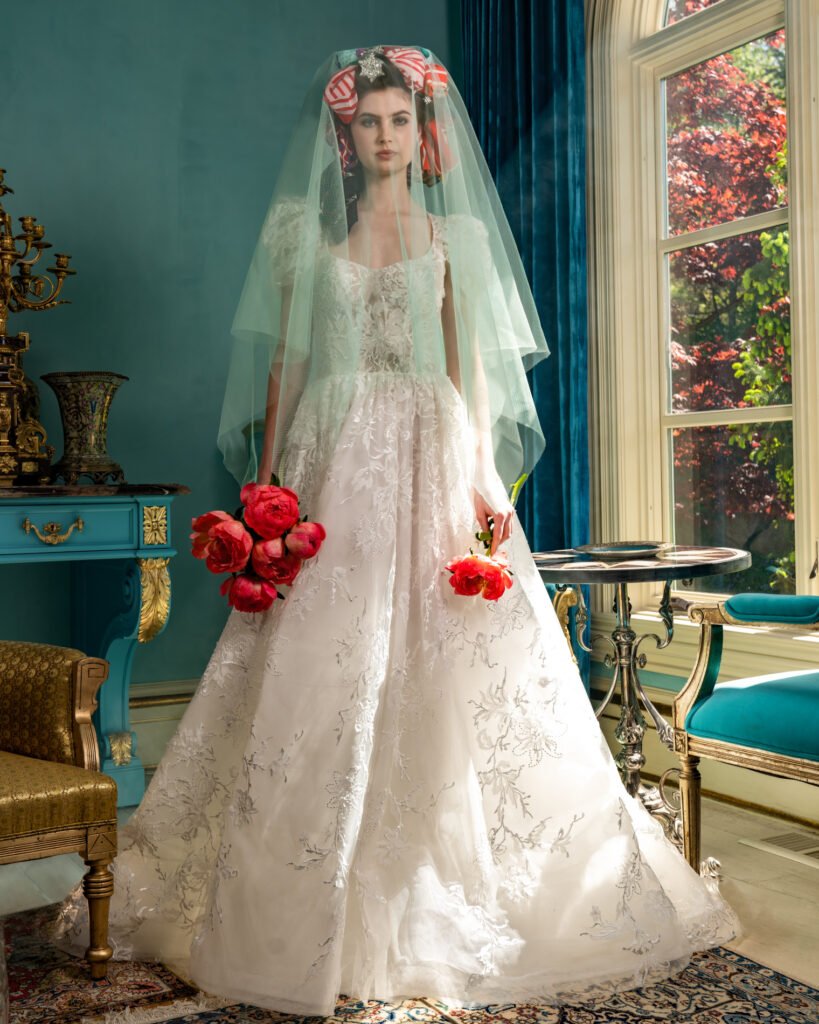 The Reem Acra Sweet Dreems collection has a magical aura. Moreover, the dresses have just enough of the elements of the old world mixed with modern details. Every creation is certainly an expression of that individual bride's dream for her big day.
Inspiration for Love and Dreem, came from her personal experiences with many different traditions around the world. Magically turning that blend of cultures, beliefs, and love traditions into one single collection.
The touch of color at Reem Acra Sweet Dreems Collection
Reem was not afraid to incorporate strong, bold dominant colors The touch of color is added to the wedding gowns with the colorful veils, iconic colorful floral crowns and headbands!
Furthermore, the coloful veils are styles in different ways, to use them as translucent colorful shawls or capes! On the other hand, keeping up with traditions, the designer is incorporation some more traditional veils with bold floral lace!
The stylist gives a lot of emphasis to the elaborate hairstyling and hair accessories. Which gives the bride a royal iconic status for her wedding day!
Although most dresses are white with traditional lace and allover lace, the designer has incorporated new modern cuts and shapes. On top, she uses the lace in a modern way! Playing with translucent and airy fabrics, gives the gowns a ethereal feeling!
Photos by Fadi Acra, courtesy of Reem Acra via Atelierpr
See more Bridal Dresses here