If you're looking for the ultimate honeymoon experience, there's no better way to explore Greece than by sailing and island hopping. The Aegean Sea is home to some of the most beautiful islands in the world, and island hopping on a sailboat is the perfect way to discover them almost any time of the year.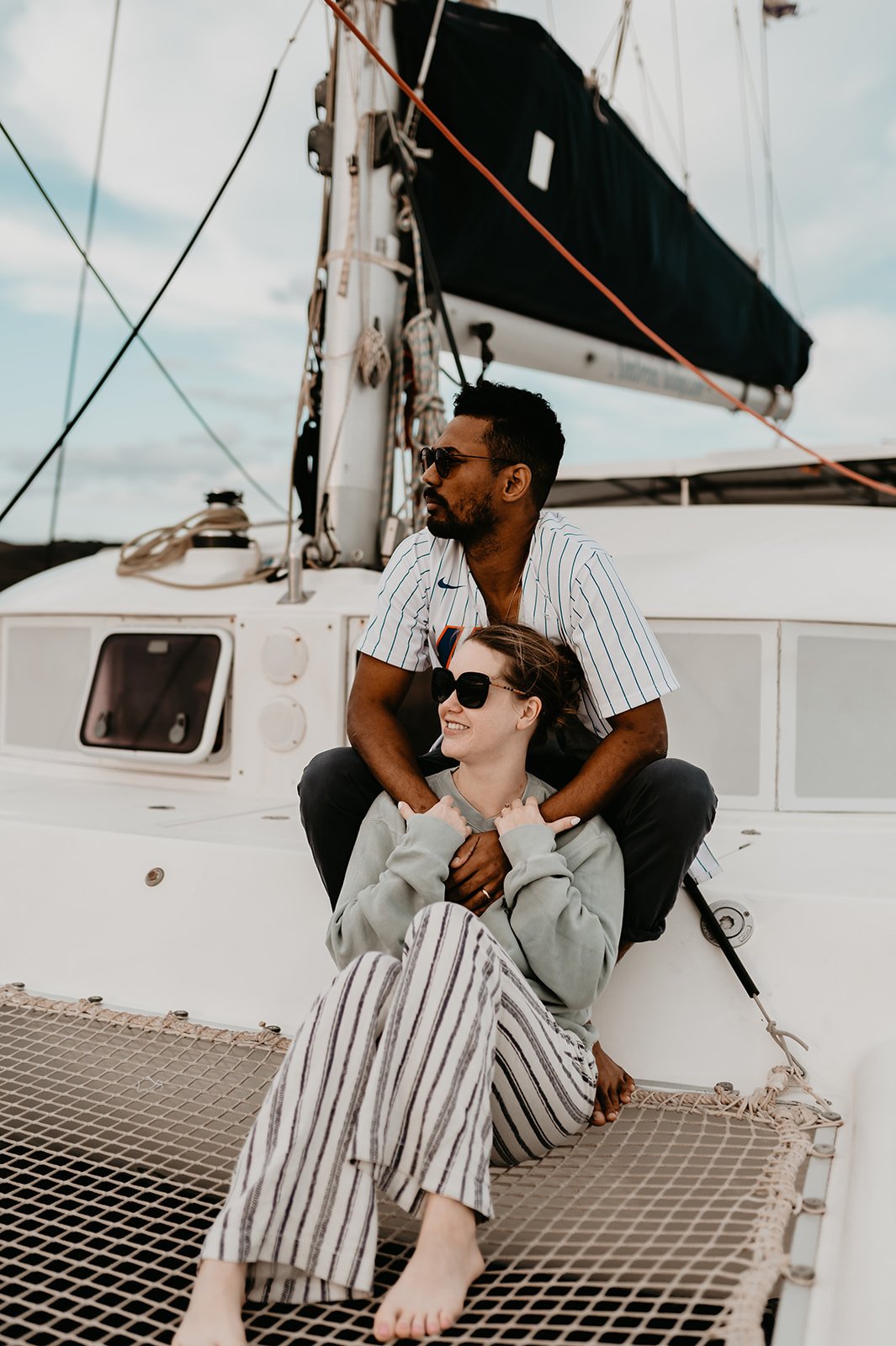 Julia from Julia Brown Photo captured this Honeymoon shoot on the sailing boat. "Raw. Unposed. Romance. While honeymooning in Greece, I had the chance to sail off the shores of Santorini, where I met Alli and John. Were they expecting someone to walk on board with a camera? Probably not. But that's what makes these so intimate. These are a collection of photos that are raw, free-spirited, and spontaneous & I believe that is the essence of romance."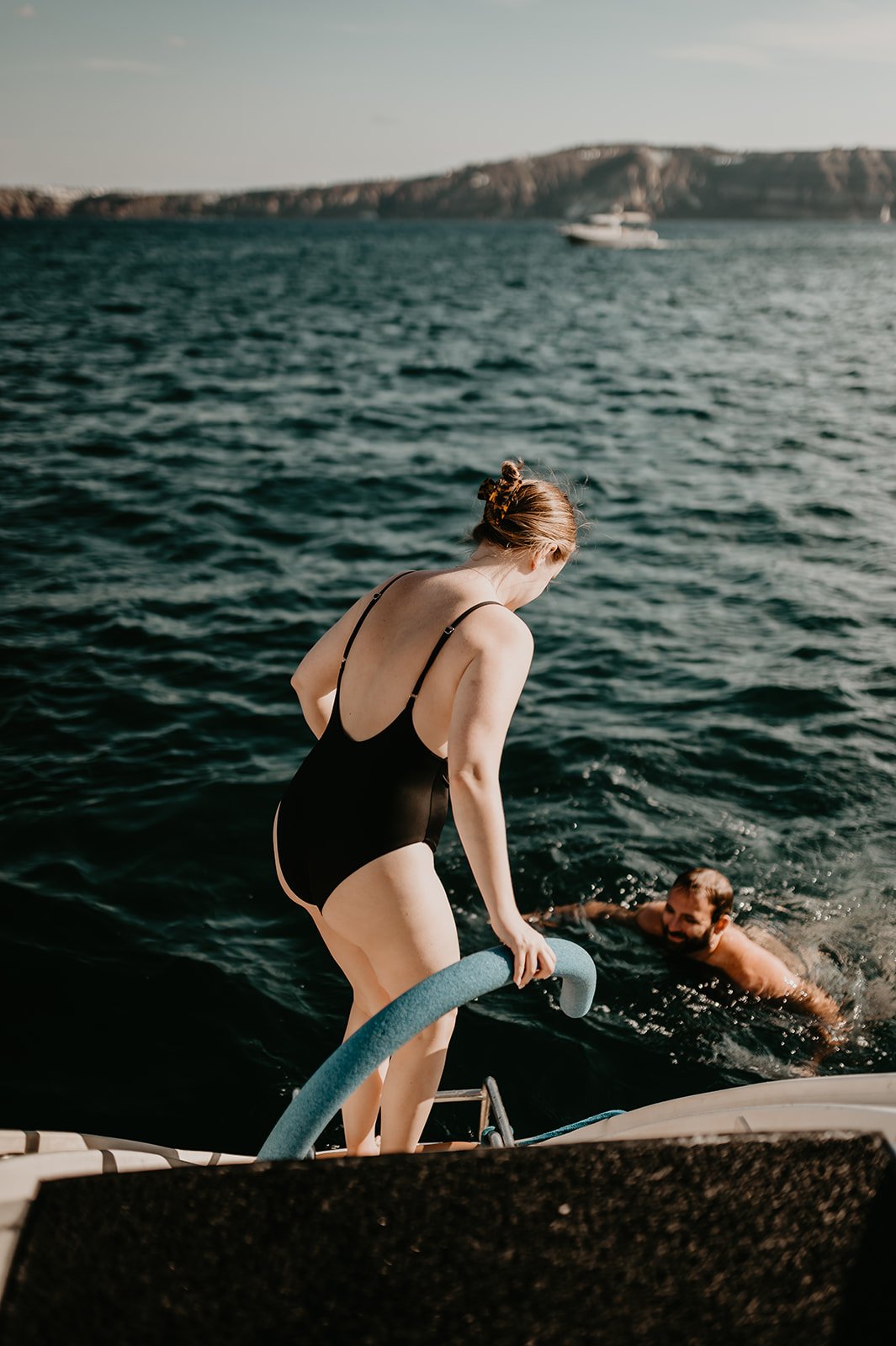 As you read through the following tips for planning your own sailing honeymoon in Greece, we hope you'll be inspired to embrace the spirit of adventure and spontaneity. Whether you're sailing off the coast of Santorini or exploring the hidden coves of the Ionian Islands, remember to take the time to simply be present with your partner. Those are the moments that you'll treasure for a lifetime.
Here are 5 tips for planning a sailing honeymoon in Greece with the option of island hopping.
1. Choose the Right Route
One of the most important aspects of planning a sailing honeymoon in Greece is choosing the right route. With over 6,000 islands, there's no shortage of options, so it's important to do your research and decide which islands you want to visit. Some popular routes include the Cyclades Islands, the Ionian Islands, and the Sporades Islands. Each route has its own unique charms, so make sure to choose the one that's best for you and your partner.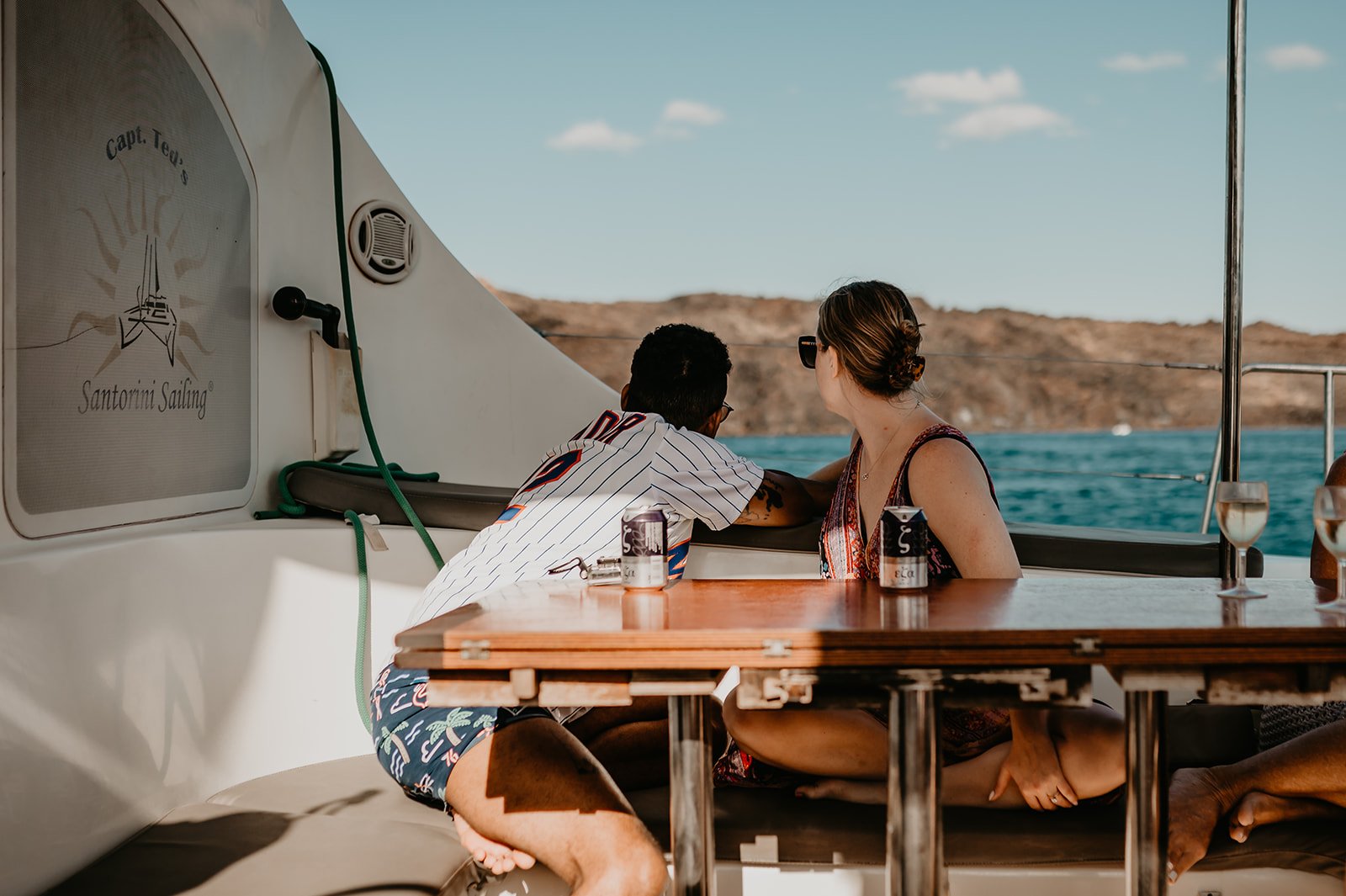 2. Pick the Right Time of the Year
The best time to go sailing in Greece is between May and October. During these months, the weather is warm and sunny, and the sea is calm. July and August are the busiest months, so if you're looking for a more peaceful experience, you may want to consider visiting in May, June, or September.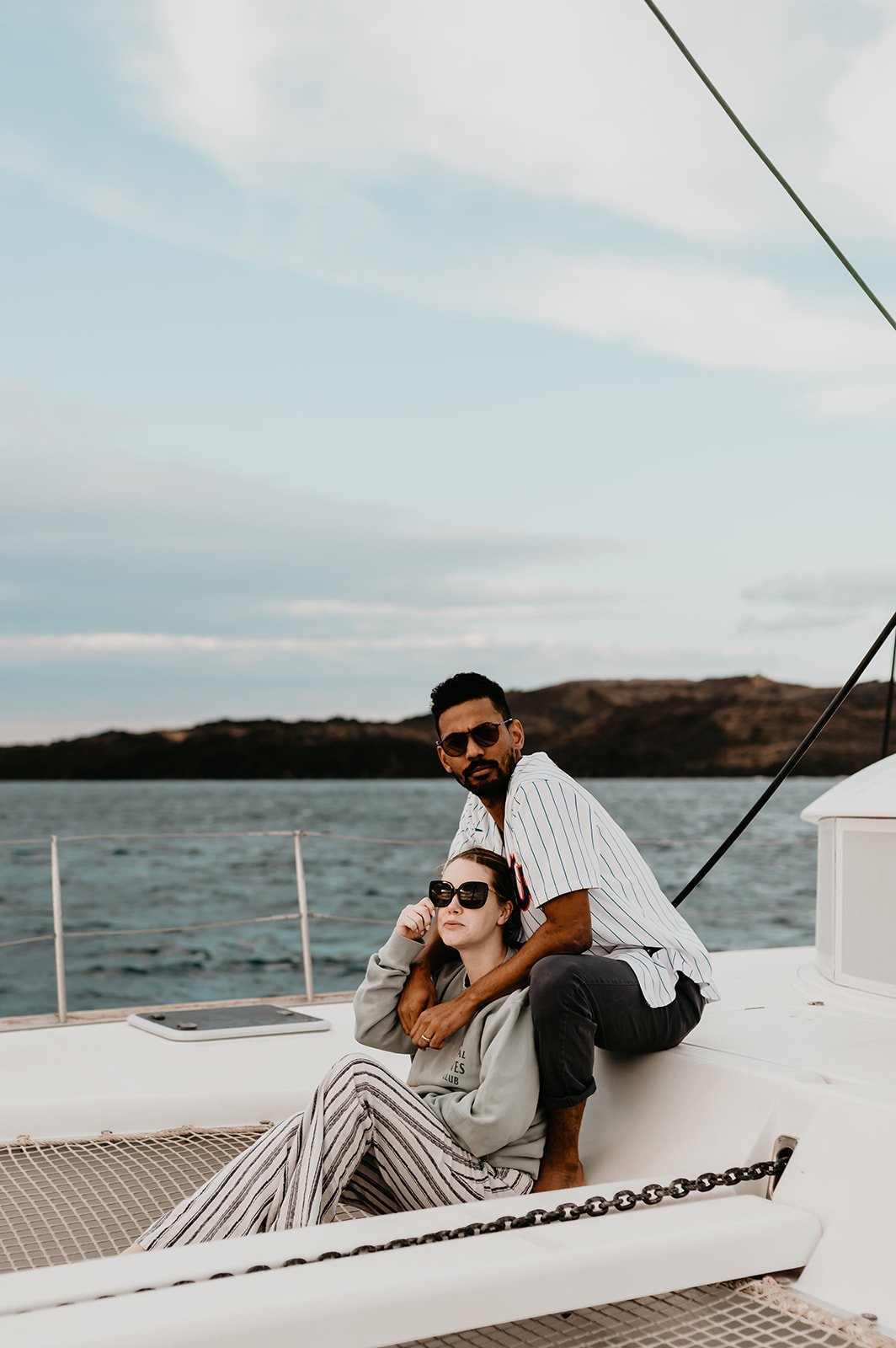 3. Find the Right Boat
Choosing the right boat is essential for a successful sailing honeymoon in Greece. If you're not an experienced sailor, you may want to consider hiring a skipper to guide you on your journey. There are many different types of boats available, from catamarans to sailboats to motor yachts, so it's important to choose the one that's right for you. Make sure to book your boat well in advance, especially during peak season.
4. Plan Your Itinerary
Once you've chosen your route and your boat, it's time to plan your itinerary. Greece has so many beautiful islands to explore, so it's important to decide which ones you want to visit and how much time you want to spend on each one. Some popular islands to include on your itinerary are Santorini, Mykonos, Paros, Naxos, and Corfu. Make sure to leave some flexibility in your itinerary, as weather and other factors may require you to make changes on the fly.
5. Pack the Right Gear
Finally, make sure to pack the right gear for your sailing honeymoon in Greece. The essentials include sunscreen, sunglasses, hats, and swimwear. You'll also want to bring comfortable clothing and shoes for exploring the islands, as well as a waterproof camera to capture all of the amazing memories you'll make on your trip.
In conclusion, a sailing honeymoon in Greece with the option of island hopping is the perfect way to celebrate your new life together. With its crystal-clear waters, stunning scenery, and charming villages, Greece has something for every couple. By following these 5 tips, you can plan the perfect sailing honeymoon and create memories that will last a lifetime. So, what are you waiting for? Set sail for Greece and discover the magic of the Aegean Sea.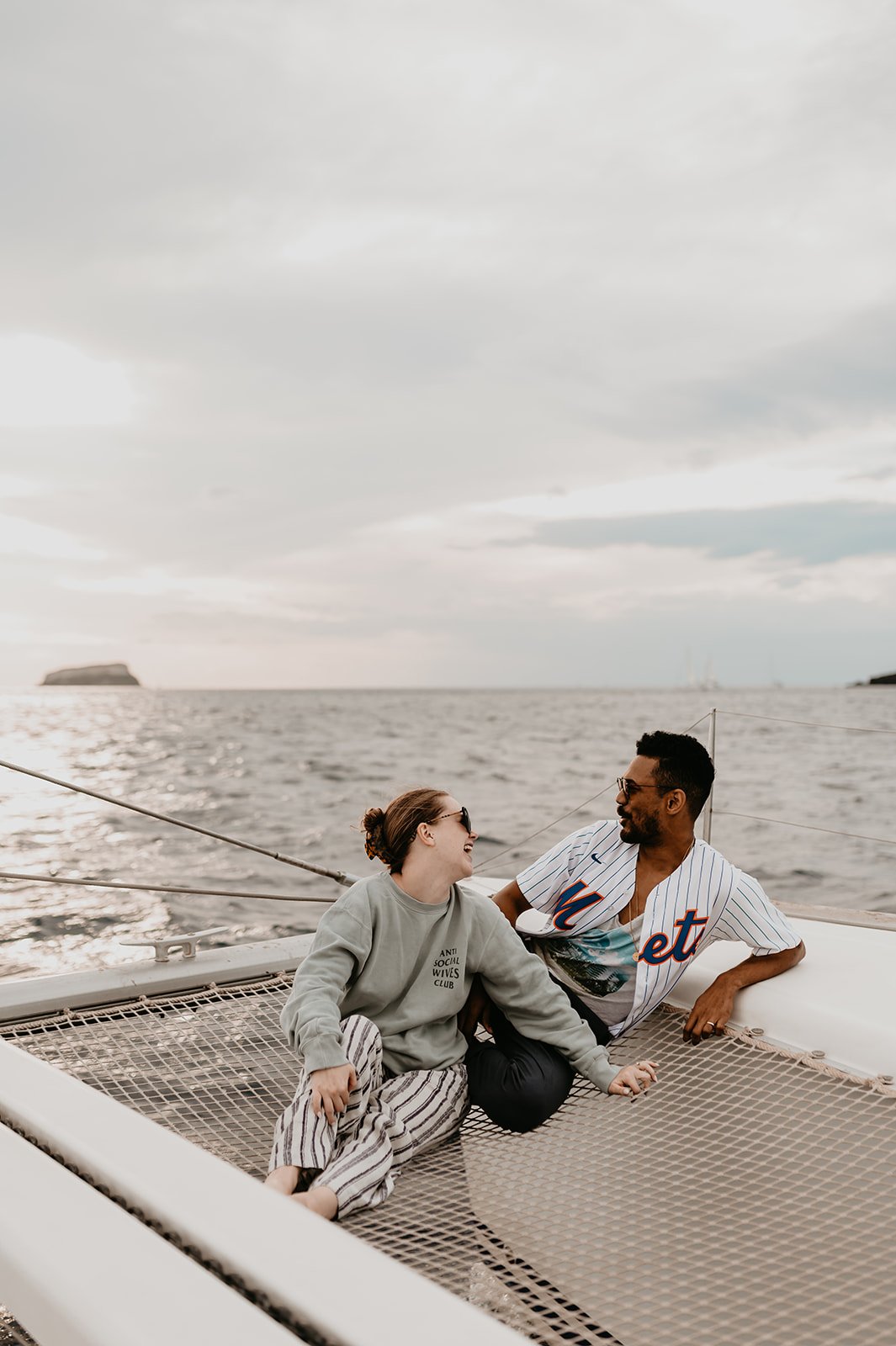 Photography: Julia Brown Photo