After a shot brake we are back with a gift for you!
We are so excited to share this brands story and present their new line of products for your shining hair!  This giveaway was made possible by Saryna Key
Now, go through this special article and at the end, see what great line of products you can WIN! But if you missed the giveaway, read on to get to know the brand anyways. You wont be sorry!
Get to know the brand SARYNA KEY
Saryna Key Professional is proud to be a global industry leader, worldwide introducing the benefits of Shea butter on your hair. Furthermore, as part of Saryna Key professional's commitment to environmental conservation and ethical practices, the bottles are 100% recyclable and our products are cruelty free.
When a Shea nut is cracked open, it reveals a butter which is rich in vitamins A, E and F, essential fatty acids, proteins and cinnamic acid. These natural properties provide intense moisture, increased circulation, and protect the hair against free radical damage. With this in mind, Saryna Key Professional proudly launches four new collections of Shea butter. These four formulations include such natural additives as wheat, apple, cotton and silk proteins as well as amino acids.
Get to know the new line:
The product line compliments the needs of each unique client: Damage Repair, Volume Lift, Curl Control and Color Lasting.
The Damage Repair category has the largest concentration of Shea Butter and works to bring chemically treated, fried and dry hair back to life.
The Volume Lift category contains the lightest concentration of Shea Butter as well as proteins to build the hair and produce full hair.
Color lasting. It is especially suitable for red, violet and copper tones. It will increase the life of the hair color, prevent fading and maintain shine and vitality.
The Curl Control category has been an international favourite for years! It provides hydration and definition while maintaining a naturally soft appearance.
Giveaway with Saryna Key and Ellwed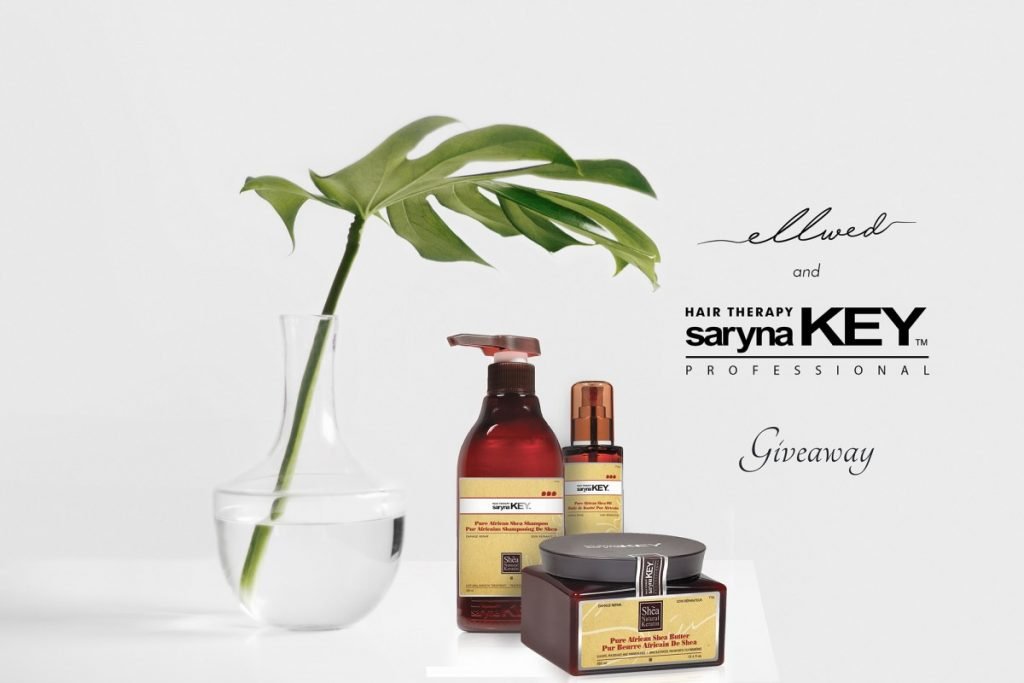 Don't miss our Giveaway with Saryna Key on our Facebook site!
This is your chance to win the Hair Recovery series of products that you see on this image above. After the strong summer sun, salt and wind damage, give your hair a chance to recover and shine, so make sure you pay and WIN!
This Giveaway will run through the summer of 2018 and you can participate multiple times but you have to respect the rules. If you want to increase your chances of the win, always tag different friends and make sure to like the 2 Facebook Pages!
We are building our community and we appreciate your help of spreading the word about our brands.  If you stay connected, you will have a chance to participate on more AWESOME giveaways to come!
For this GIVEAWAY, all you have to do is:
TAG 2 friends under the photo on our Facebook page
Then go and LIKE Ellwed and Saryna KEY Facebook pages
The giveaways will run until October 1st 2018, after which we will choose one winner!
We reserve the right to choose a random winner.
Participation is possible only with eligible and legitimate Facebook account!
Read all terms and Conditions of this giveaway at http://ellwed.com/terms