Wedding Consultation? Do you need one, what does it mean, and what even happens at a consultation?
When hiring any professional for your event, especially from afar, you need to know if they can help you execute your event, your visions, and your desires! Above all, before you decide on booking anyone, you should really see if you're a good match!
Remember, most of the wedding professionals you will have constant contact with for a year or more! And the whole experience will be so much better for everyone involved if you're all on the same level and get along well through the process. Above all, a good consultation will help you narrow down ideas and make your wedding planning process clearer and that much easier.
In this article, Magdalena from All Things Beautiful will explain how a wedding consultation looks like, and how to prepare for one, when you book your consultation with her!
So you've booked your first consultation with a wedding planner, and now you are wondering how to prepare to make the most of it? I got you!
Full or partial planning, styling, month-of or day-of coordination. There are so many different services to choose from! Before anything else, ask yourself one fundamental question:
WHAT TYPE OF HELP DO YOU NEED?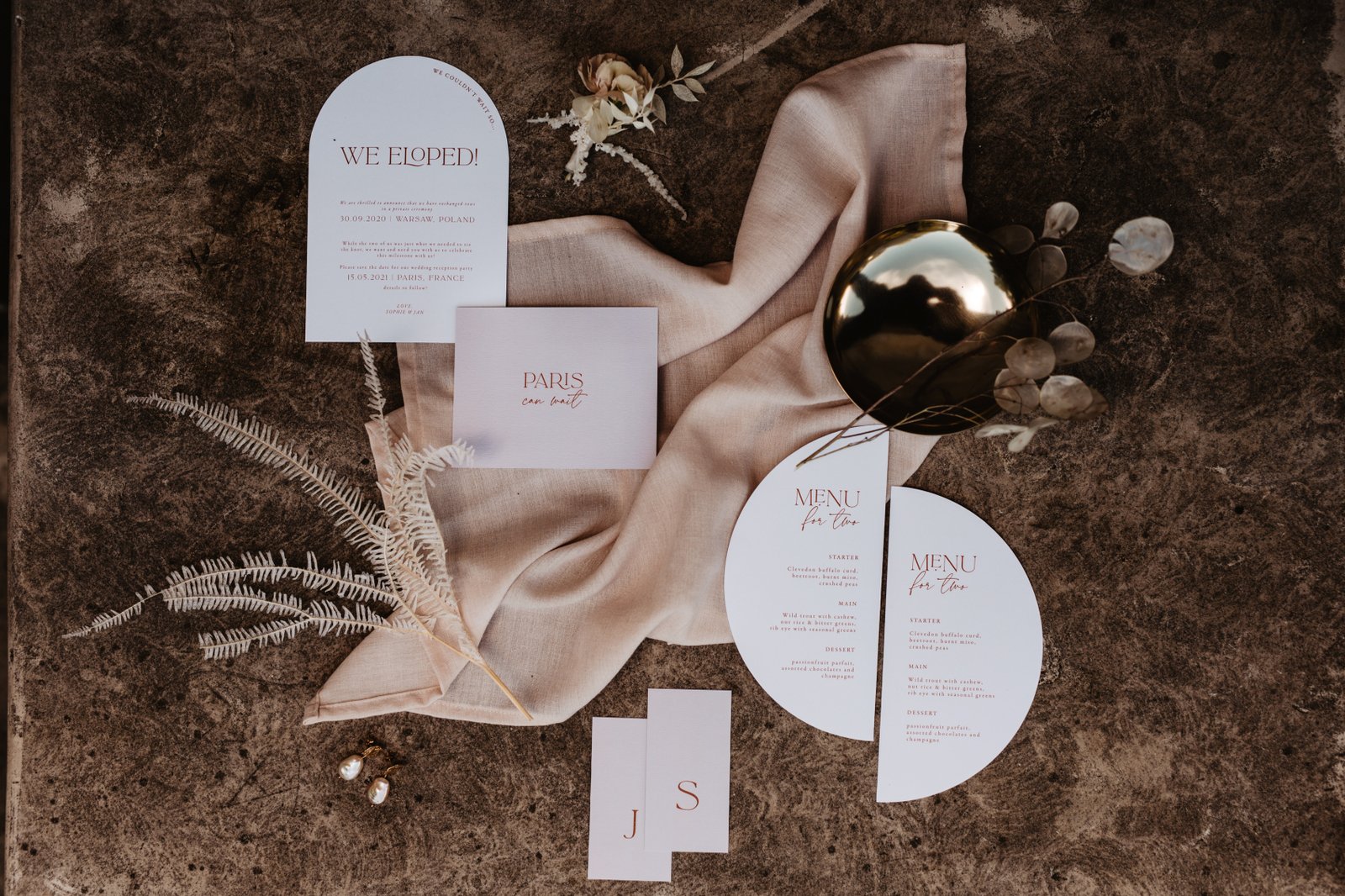 Is it taking the load off your shoulders and taking the lead on everything from start to finish? Or perhaps you love planning, and just need a little help here and there? Understanding this will help you play an active role during your wedding consultation. Once you establish this, it's time to:
PREPARE TO ANSWER IMPORTANT QUESTIONS
When it comes to bespoke planning service, apart from the obvious (date, location, guest count, and budget), there is a myriad of questions your planner will ask you during the consultation to know how to best tailor their service to your needs.
Some of the questions you should prepare for:
Civil, religious, or symbolic – what type of ceremony would you like, and why? Trust me, the "why" is quite important here!
What are you looking for in a venue?
Are you planning on having any events around the day itself? Think rehearsal dinner, welcome cocktail, the morning after brunch, etc. – all these have to be planned, timelined, and coordinated as well.
What are your 3 main priorities? It can be anything between specific cuisine, flowers, photography, activities, entertainment, etc.
Do you have any must-haves? Sounds similar to the previous question, I know! But this time, think about any type of unique requests you might have – an animator to engage kids present at your wedding? a food truck delivering a midnight snack? an open bar? a cooking show? This can be anything from what you need to what you'd love to have.
The look&feel – how do you envision your wedding day? Minimalist decor? Epic floral arrangements? Alfresco dinner? Pro tip – start from the atmosphere and gradually make your way down to the smallest details.
PREPARE TO ASK YOUR QUESTIONS FOR YOUR WEDDING CONSULTATION
Your planner will aim to cover the answers to the below questions during your consultation, but it's always best to have a few prepared just in case. Depending on what information you need to confidently make your decision the questions to keep in mind would be:
Where do we start, and when does the planning begin?
How does the design process look?
How does your pricing model work?
What is your role during the day of the wedding itself?
How many suppliers per category will you recommend us?
Do you take commissions from our suppliers?
SET YOUR GOALS FOR YOUR CONSULTATION
As much as the consultation allows the planner to get to know you & your vision and gauge how they can best tailor their proposal to suit your specific needs, this chat is, first and foremost, for you. From asking your most burning planning questions, diving deep into what the planning service includes & understanding the pricing model to simply seeing if you like the person. Think about what is most important to you to make a decision, and don't be afraid to communicate that during your chat. After all, it's YOUR day you are planning.
AND JUST REMEMBER…
If all of the above sounds "oh so serious" keep in mind the consultation really is just a conversation and a chance for you & the planner to get to know each other better. Planning a destination wedding means working closely with them for 12+ months, I'd say it is only natural to want to work with someone you get along with.
XOXO Magdalena, from All Things Beautiful Events
List of Credits:
Photography: Nat Orce  / Styling: All Things Beautiful / Groom & Bride: @marina_czar @sebastian_bochonko