Yachting experience at a Destination Wedding is something most people haven't tried yet! So when an opportunity like your destination wedding in Greece for instance finally presents itself, the experience has to be just perfect.
Luxurious fleet, convenient location, professional and attentive staff. And Perfect Yachts can offer you all this and more! The winner of Luxury Lifestyle Awards in the category of The Best Luxury Yacht Charter in Greece.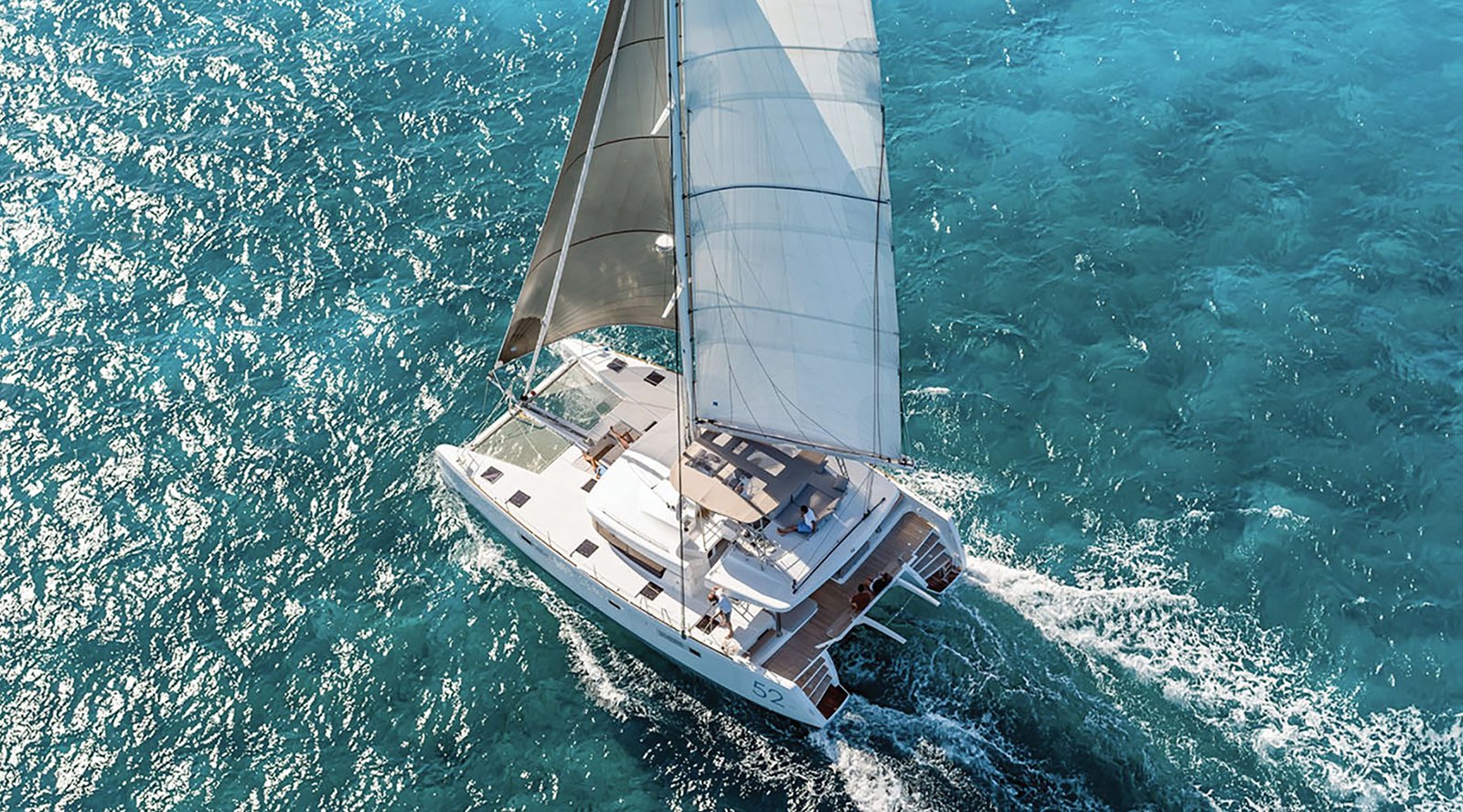 Yachting Experience at your Destination Wedding in Greece with Perfect Yachts
A special event undoubtedly becomes even more special when it takes place on a yacht. A honeymoon, a wedding party, a gift to your guests. Surprise your friends and loved ones by celebrating your special occasion aboard a luxurious catamaran or monohull. Let Perfect Yachts turn your special day into a very special memory.
Make your honeymoon a truly memorable experience. Book an all-inclusive, private, weekly cruise and discover the beauty of the Cyclades or the Saronic Gulf. Enjoy freshly cooked meals prepared especially for you by your hostess/cook. Taste worldly recognized Greek wines and let the magic of the deep blue carry you away. Take advantage of the snorkel equipment, the kayak and the SUP offered onboard, and make this unique experience an unforgettable one!
Provide your guests with an unmatching experience. Treat them to a half-day or a full-day cruise to the Aegean or the Saronic Gulf or a private dinner aboard a luxury catamaran. Our skipper will take them to the perfect spot and the hostess will serve the dinner of your choice accompanied with worldly recognized Greek wines.
Grab the chance to celebrate any special occasion in the most unforgettable way! Choose one of our fully equipped ribs, yachts or catamarans that best suits your needs. Let us offer you an unmatched yachting experience at your destination wedding in Greece.
You can be assured that it will be an event to remember!
This PR article was written by Perfect Yachts for Ellwed.com Images courtesy of Perfect Yachts.