Just a girl, bridesmaid or a bride. Find the right cute sandals from Greek designers on Etsy.
Beach weddings can sometimes be tricky regarding your footwear. Sand, pebbles or rocks, one thing is for sure, you better stay away from high heel pumps if you want to look graceful and stay comfortable.
Depending on your beach and your wedding theme, you can choose from many different styles, colors and even designs to stay comfortable and still look stunning for your big day.
We handpicked 24 different slippers and accessories for your stylish and fun wedding. Choose between wedges, platforms, flats, sandals, slippers or even barefoot accessories for the easy and stylish beach wedding.
Go barefoot
Be comfortable and beautiful on your soft sandy beach. Get some accessories for your pretty, bare feet. Add metal tattoos around your ankles to spice it up and make your feet stand out!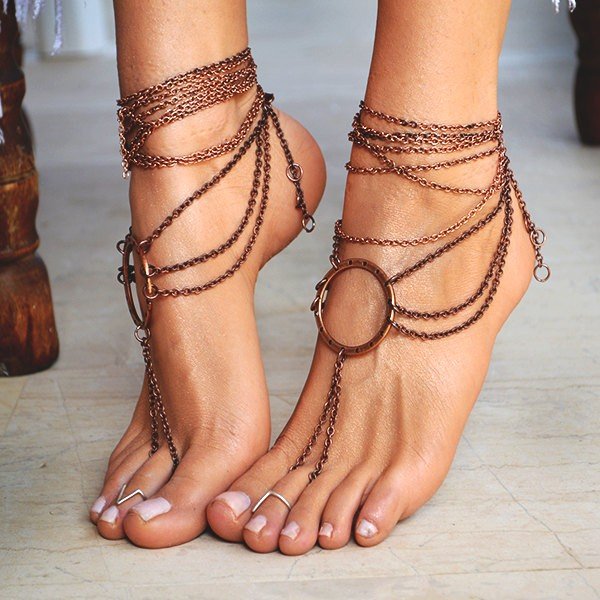 Buy it here
SoftCrystal
Bring some color to it
Do you love all colors? Well you are in luck, as this year bold and bright colors are trending on all platforms. Be different with multi colors on your feet.
sivylla
CuteMeUpOnEtsy
Shabby chick in white
Boho and chick style sandals would look great on any beach! Check out these all white designs for your white beach wedding.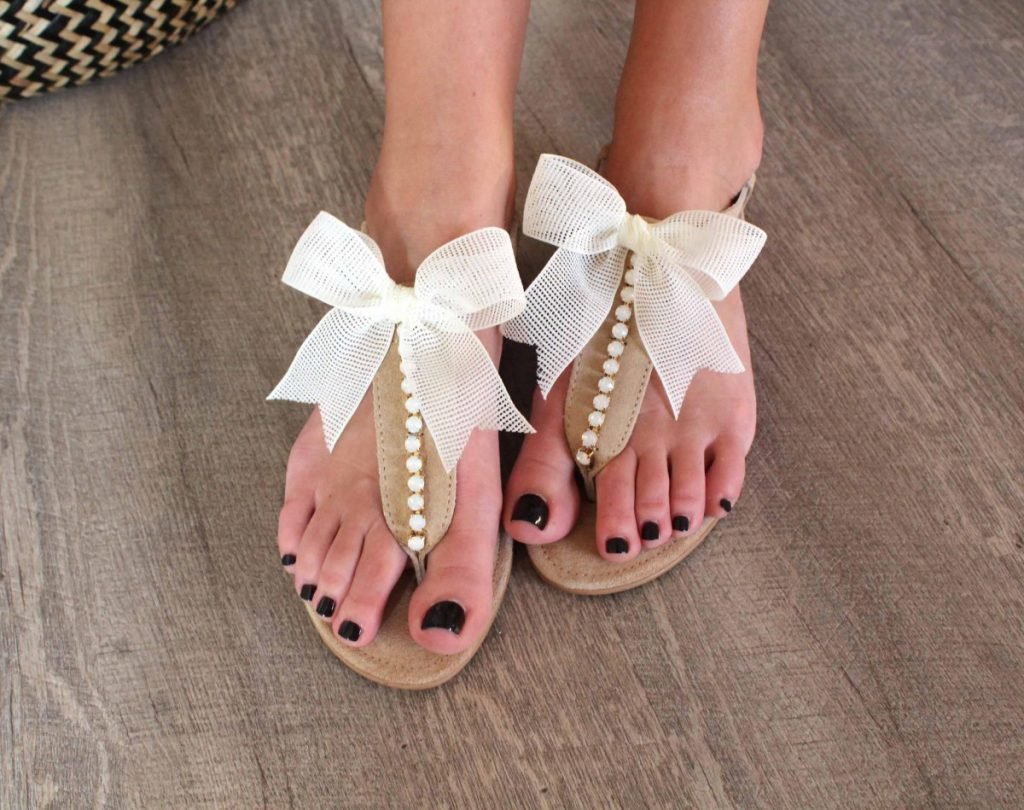 AdoroFarm
LittleStoneJewels
Go out there with bling
We all love some bling and crystals! Choose the perfect shoe that will stand out from the crowd and some even with Swarovski Crystals!
CuteMeUpOnEtsy
All photos belong to their rightful owners, which links you can find under every photo.
ELLWED Tip:
For soft sand, we recommend you wear flats or go barefoot. Now, we know some, more skillful brides, can maybe pull of the high heal wedges, platforms or espadrille, but for the rest, we recommend you give priority to comfort. On the other hand, you can also have a special aisle made from wood, for easy access to your beach ceremony location, where you can wear almost any shoe you desire! Before making any decisions on footwear, make sure you see or know the conditions of your ceremony location.
Share this post with your friends and help them choose the right beach footwear.
Do you have any tips for future brides? Leave it in the comment bellow!
XOXO