When it comes to wedding makeup, there is an overwhelming number of products to keep track of.  That's why it's often best to leave it to the professionals!
There's eye shadow, foundation, eyeliner, primer, mascara, lipstick, sealer, bronzer, blush, powder, highlighter, brow pencil, concealer, brow gel, lip liner, setting spray…the list could go on.
But there's one product that doesn't receive nearly enough attention: eye cream. These formulas, infused with a diverse range of ingredients, address common issues such as wrinkles, dark circles, and puffiness. Some of the ingredients you wouldn't expect to see in a cosmetic product. For example, if you're dealing with stubborn dark circles, you'll want to look for eye cream containing caffeine – it shrinks blood vessels and reduces bluish hues under your eyes!
With any beauty product, it can be tough to figure out which brands are actually worth your buck. Lucky for us, a research team at Reviews.com recently published a guide to the best eye creams on the market. In their article, they included their top picks for eye creams targeting specifically wrinkles, dark circles, and puffiness. Since they detail their entire research process in the article, you're also able to use their standards to determine if an alternative brand is a good choice. You can also shop directly from their site. Click bellow to see the full article with best cream for each category and runners-up.
Click here, take look at the Reviews.com and start prepping your eyes for your big day!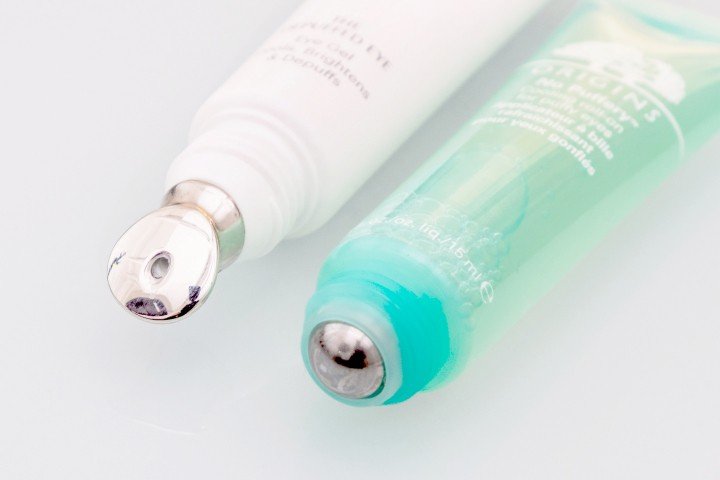 Here are some of the lucky winners
For more choices and the full review visit Reviews.com
Best Eye Cream for Wrinkles
Botanics Radiant Youth Hydrating Eye Cream

Best Eye Cream for Dark Circles
Vichy Idealia Eyes

Best Eye Cream for Puffiness
Honest Beauty The Depuffed Eye
All photos belong to Reviews.com
This review was conducted by Reviews.com independently and was not funded by any brand presented in the article.
Did you like this article? Share it with a bride!
Tell us your thought on using these products in the comments bellow.
Follow our blog with Bloglovin
XOXO