If, you're planning your destination wedding in Greece, read this true love story and Ellwed's 5 tips you can use in your wedding planning process right away!
From the bride:
I first met Sam a decade ago at a popular nightclub in our city. It was a chance encounter, as neither of us were actively seeking a romantic relationship at the time. However, fate had other plans, and our chance meeting blossomed into a beautiful love story over the years.
Since that fateful night, Sam and I have been inseparable, embarking on countless adventures together and exploring new destinations. One of the most memorable moments of our journey together was when Sam proposed at the picturesque Trevi Fountain in Rome. The proposal was a complete surprise, as I had been waiting for him to pop the question for quite some time, but he managed to catch me off guard in the most romantic way possible.
What I love most about Sam is his ability to make me laugh, even in the toughest of times. He knows exactly how to brighten my day and bring a smile to my face, and we both share a passion for discovering new cultures and cuisines. Our love for adventure led us to choose Greece as the destination for our wedding, a country that boasts stunning views, rich history and delicious food.
With the help of our amazing wedding planner, we found the perfect venue for our intimate and relaxed wedding day. The venue ticked all of our boxes and surpassed our expectations, providing us with a truly perfect day that we will cherish for the rest of our lives.
So, if you're planning your true destination wedding in Greece, here are Ellwed's 5 tips you should consider implementing in your planning:
LOCATION
Choose a location that is special to you and your partner. Whether it's a place where you first met or a location that holds a significant memory! This will make your wedding day even more meaningful.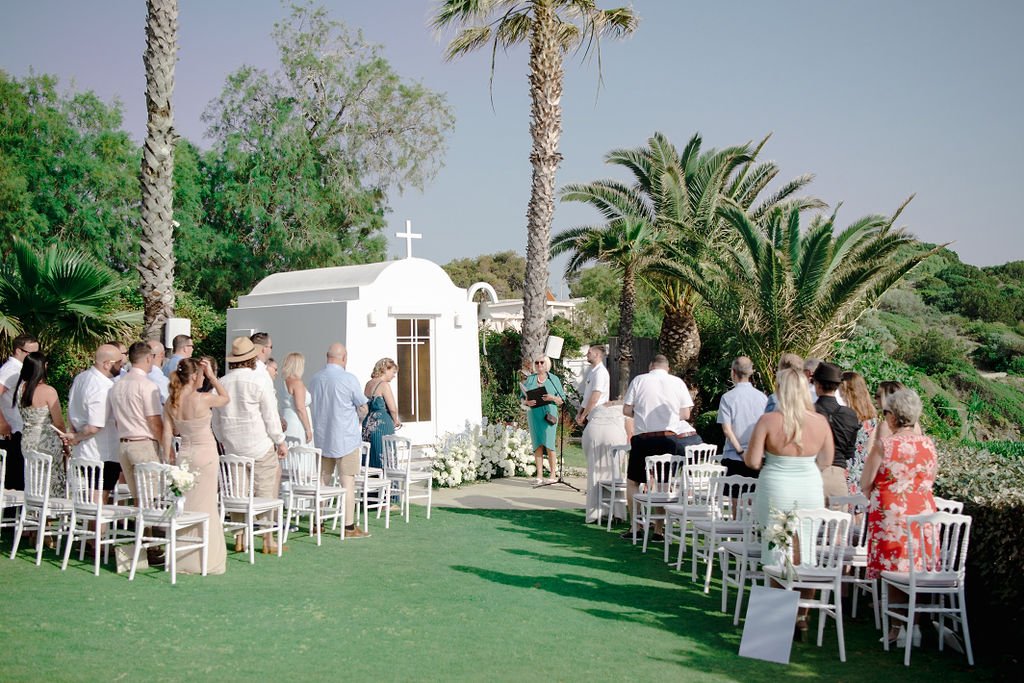 PLAN FOR MORE TIME
Make sure to take time to explore your destination and immerse yourself in the local culture. This will not only make your wedding day more memorable, but it will also provide a once-in-a-lifetime experience for you and your guests.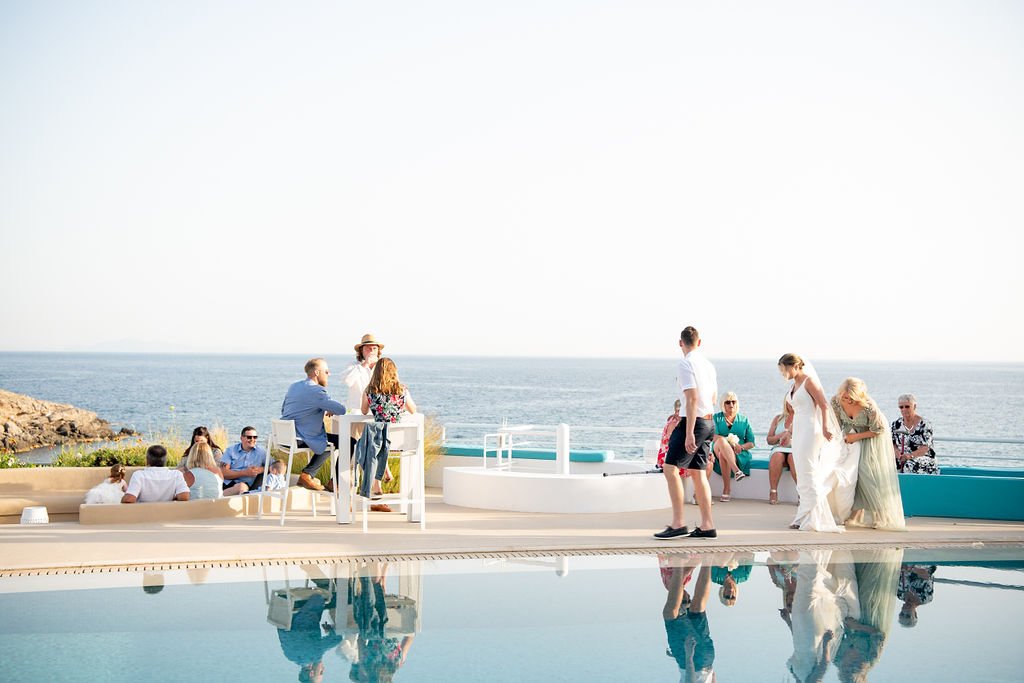 THINK OF WEATHER
Plan for possible weather conditions and have a backup plan in case of inclement weather. This will ensure that your wedding day goes on without any interruptions. A good tip is to simply google what is the weather like on – your date- in- your location! And Google will give you an average prediction of what is usually weather like on your date at your location! This is of course not 100% true, but it is a good indicator!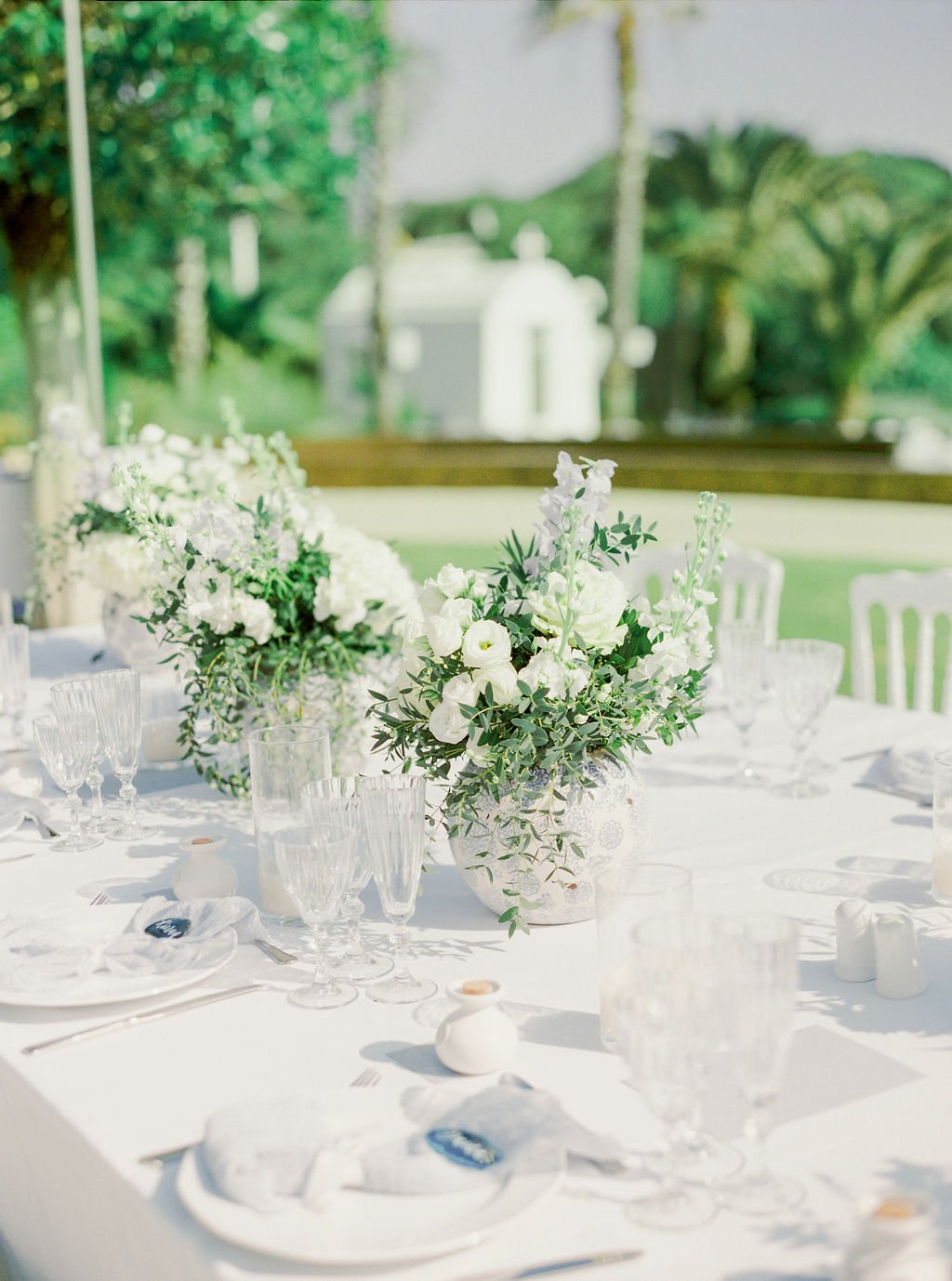 DON'T FORGET TO COMMUNICATE WITH YOUR GUESTS
When you're planning your wedding, it can get really stressful to think of every single detail and sometimes, you might not communicate all the necessary details to your guests. Or give them the news well in advance! Make sure to communicate clearly with your guests about the itinerary, travel arrangements, and any other important information. This will ensure that everyone is on the same page and will minimize any confusion or misunderstandings.
GET TO KNOW THE CULTURE
Consider the cultural and legal requirements of the destination you've chosen. Some countries have specific requirements for getting married, and certain legal documents, so it's important to research this well in advance. In Greece for instance, there are some basic standard documents you will require for a legal ceremony, like full birth certificates and the certificate of no impediment. Having that said, however, each case is different and unique! So it is vital to check with the local town hall and/or your wedding planner exactly what is necessary for you! Some town halls require extra paperwork depending on your origins and if you're living in Greece or not!
See the gallery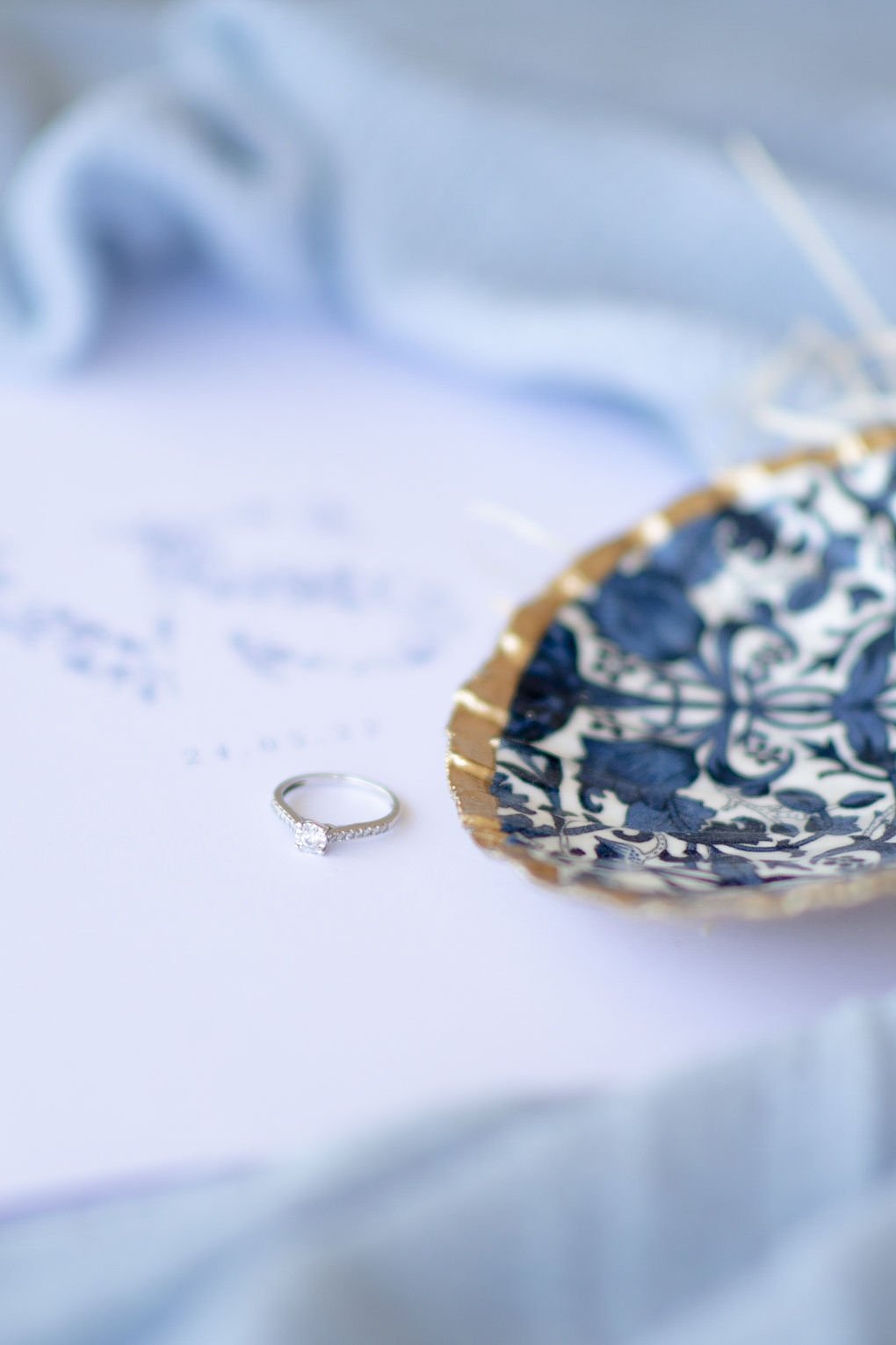 Get this Look:
Photographer, Karina Papadopoulos
Venue, Ktima48
Wedding Planner, Wonderlustevents
Catering, Intercatering
Videographer, Wedding Day Media
Florals, Commecafleursdecor
Entertainment, Partymobileservices
Stationery, Loupaper_
Makeup, X.soul_therapy.x
Favors, Ladolea
Ribbon, Thebotanicaldyer
Wedding dress, Enzoani
Rings/ Jewellery, Leslie Davis
Groom's outfit, Boss Viviennewestwood Dickie.bow Timberland