The first ClassiCon Event for Dapper Gentlemen is happening in Athens Greece. If you're a Groom-to-be, you can find your dream suit on 21- 22 October 2023 at the President Hotel.
In a groundbreaking event taking place in Greece, aficionados of timeless men's fashion will be able to closely encounter a curated selection of skilled tailors crafting suits, shirts, ties, expert shoemakers, and importers of premium fabrics and accessories. All under one roof. This unique occasion invites attendees to engage in conversations, seek answers to queries, and experience luxurious fabrics firsthand. Furthermore, foster idea exchanges, and connect with like-minded enthusiasts who share the same passion.
Continuing the Legacy: ClassiCon – Embracing Classic Men's Style in Greece
Building upon the foundation laid by monopeto.gr, Greece's pioneering digital magazine dedicated to the history of classic menswear, ClassiCon Event for Dapper Gentlemen, emerges as a realization of George Athanasopoulos's visionary journey. This grand celebration comes to life through the invaluable support of the Stalexpo exhibition organization company.
ClassiCon champions the passion of craftsmen. The art of bespoke tailoring, the allure of timeless elegance, the use of natural materials. And certainly the ecological significance of handcraftsmanship, and the timeless appeal of vintage. More than just an insider's haven, it is a haven for anyone seeking an alternative to the fast fashion world. It beckons to those who aim to craft a personal style guided by their unique approach to life and their discerning taste. This event appeals to the man who values attention to detail and consciously chooses top-quality products. Which supports fair production conditions, and the local economy.
George Athanasopoulos highlights, "Professions with thousands of years of history are facing extinction, taking with them the personalized relationship between customers and the creators of their clothing or footwear, as well as the concept of individual style. One of ClassiCon's key objectives is to emphasize that classic style thrives in Greece and our country boasts exceptional professionals dedicated to it, alongside a devoted community of classic style enthusiasts."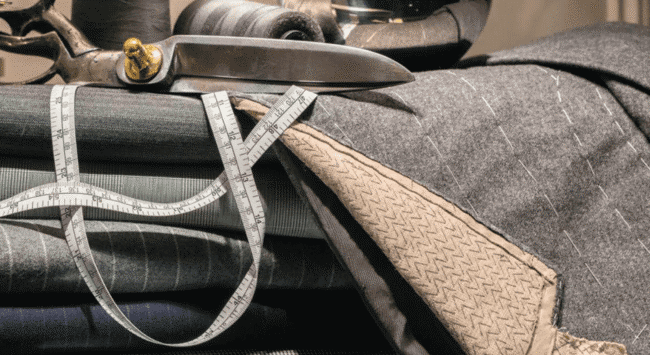 By attending ClassiCon you can:
Save time by connecting with various professionals dedicated to classic men's style, all conveniently located in one space.
Touch and feel exquisite fabrics firsthand, appreciating the authentic textures of materials like cashmere and wild silk.
Your sartorial inquiries will find answers, ensuring consistently harmonious appearances (e.g., Should socks match the color of shoes or trousers? How should you coordinate your handkerchief with your tie or shirt? Are all ties the same length?).
Learn the art of curbing excess, discovering how many suits a gentleman needs when building his wardrobe from scratch, and unraveling the reasons behind the age-old adage that "cheap is expensive."
Connect with like-minded individuals who share your appreciation for classic style (Spoiler alert: They come from various backgrounds, have different budgets, and are diverse in every way).
Special bonus: You'll also have the opportunity to enjoy a complimentary traditional shave from the skilled team at 1900 the Barber Shop by Panagiotis Grigoriou.
The surprises at ClassiCon are aplenty, but revealing them all would spoil the excitement. Stay tuned for more surprises and delights!
Important INFORMATION about ClassiCon Event for Dapper Gentlemen:
Where: President Hotel, 43 Kifisias Ave., Athens, PO Box: 115 23
When: Saturday 21 and Sunday 22 October, 11:00 to 21:00
Entrance: €10 (valid for both days of the exhibition)
Tickets: more.com and at the entrance on the days of the exhibition
Start of presale: Saturday, September 30
The space is fully accessible to people with mobility disabilities.
Dress code: Whatever makes you feel like YOURSELF. At the end of the day, that's what matters!
*On Sunday, October 22 (17:00-19:30), right next to the exhibition area, a conference will be held on the perspectives of Greek tailoring, the ethical dimension of handmade, the challenges of today, and the actions to ensure an auspicious tomorrow.
All images courtesy of ClassiCon
Find more news from Greece here