Your Awesome AF Wedding Day deserves nothing less than a ROMANTIC APOCALYPSE! And if you're planning your wedding this year, think of getting married on 31st December. You can literally party into the New Year with all your family and friends! How freaking amazing is it to have the first and the last wedding of the year?! A true state of euphoria! And in Greece, you can also do it al fresco!
And who doesn't want to feel euphoric on their wedding day? Well honestly, you probably will, but not even realize it on your big day!
In This Article: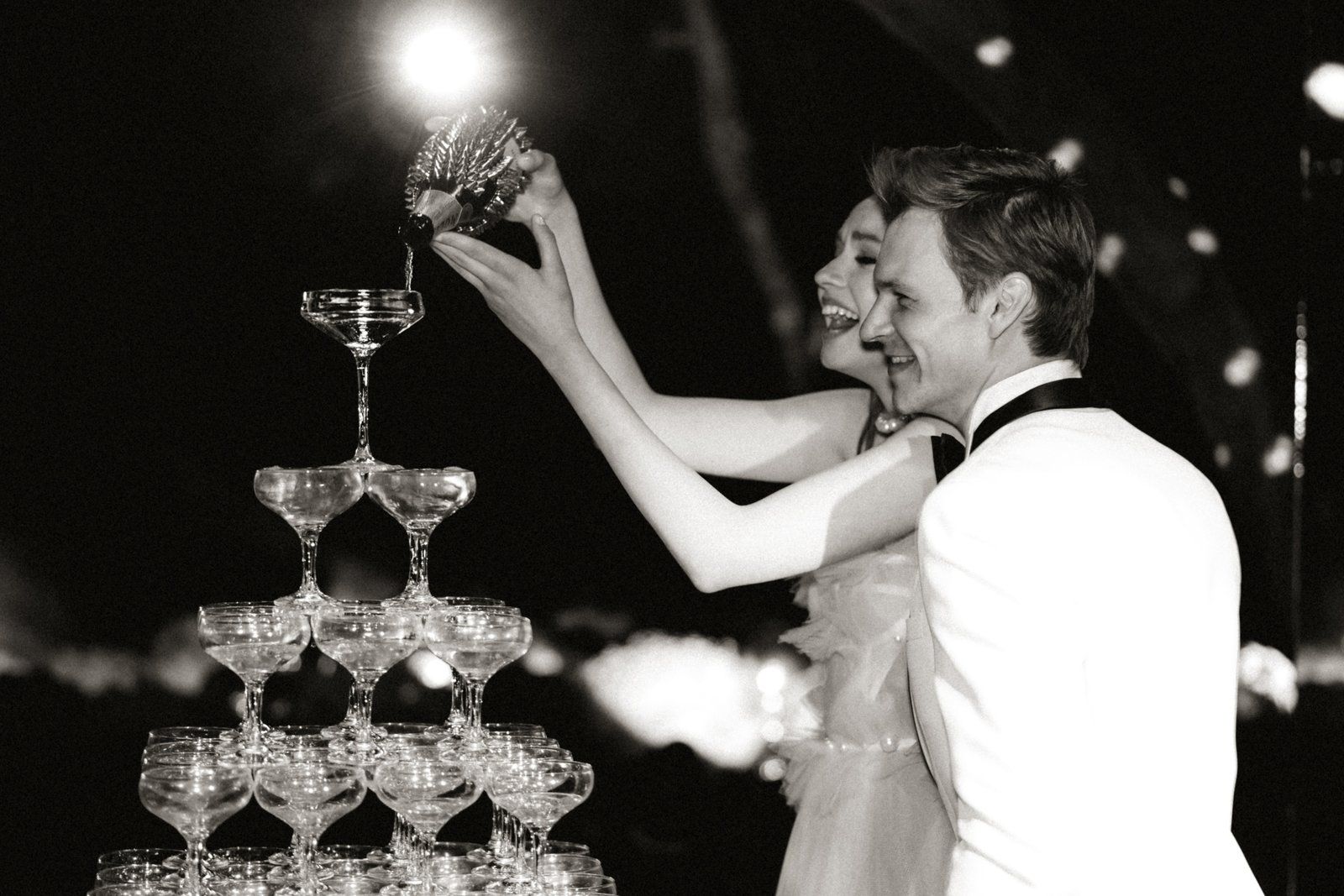 From the dictionary:
EUPHORIA (noun)
"A feeling or state of intense excitement and happiness."
In this Awesome AF Wedding Editorial, you can get inspired by all the things that will heighten the feeling of euphoria through the wedding day. For you, your partner and all your guests, designed with the main party in mind!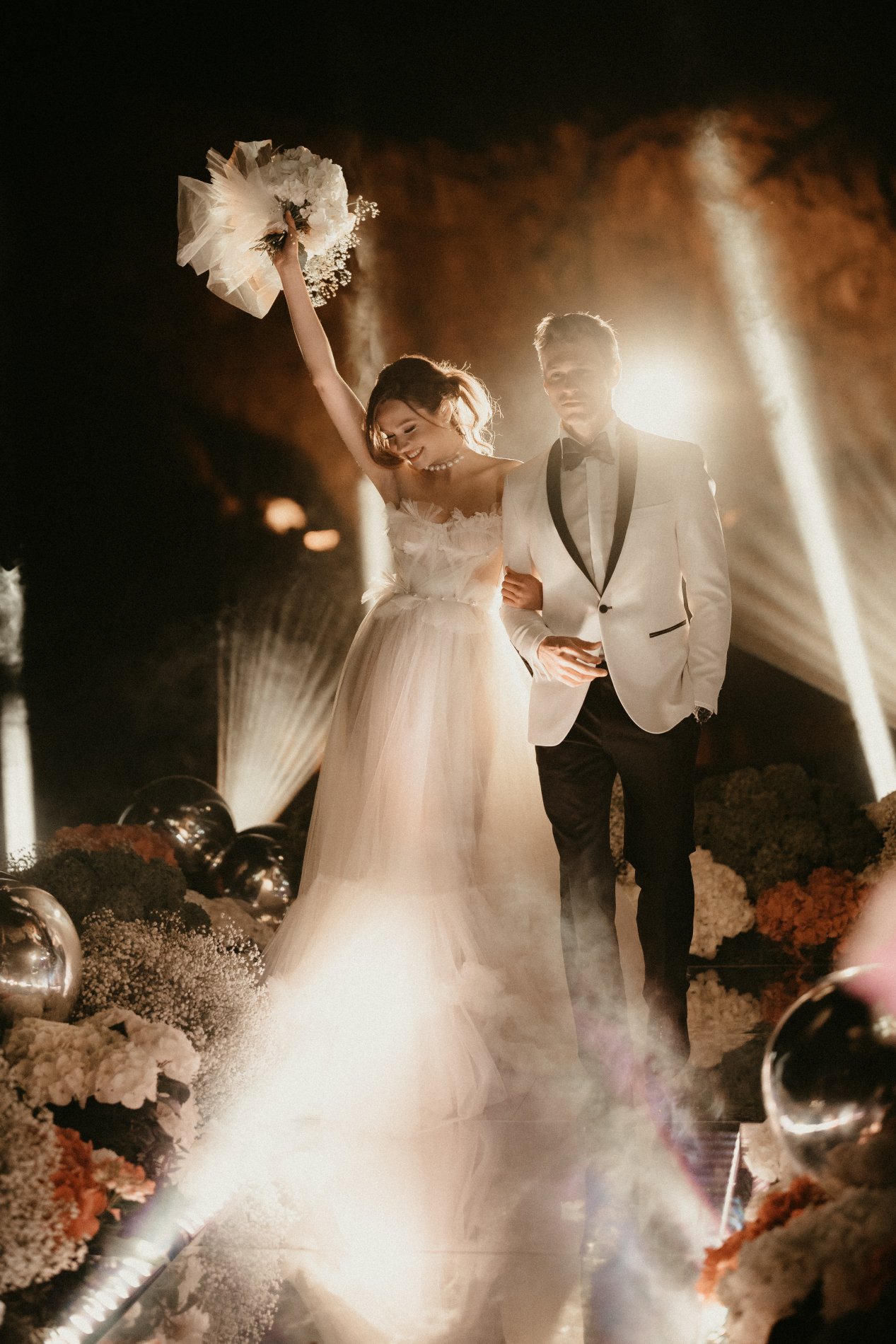 Hello to the Future of Awesome AF Weddings
Finally, after the crazy pandemic years and restrictions, the year 2022 was THE wedding year! We just experienced the biggest wedding season ever! And what a year it was!? For couples and wedding pros alike, this was a record year of events globally! We don't know what the future will bring, but there are no signs of stopping this party train!

As the editor of Ellwed Magazine, blog and the first podcast for Destination Weddings in Greece, Ellwed Talks, I can see a lot of change on the digital horizon for the new wedding season to come! The industry is working on new platforms and digitalization to make your wedding planning easier and even more enjoyable. As of now more than 85% of brides and grooms already plan their weddings online! So why not make it easier?
If you're planning a destination wedding, this is some great news for you! Easier communication and planning with tools and services to make it as stress-free as possible! Because nothing matters more than having a great time on your wedding day!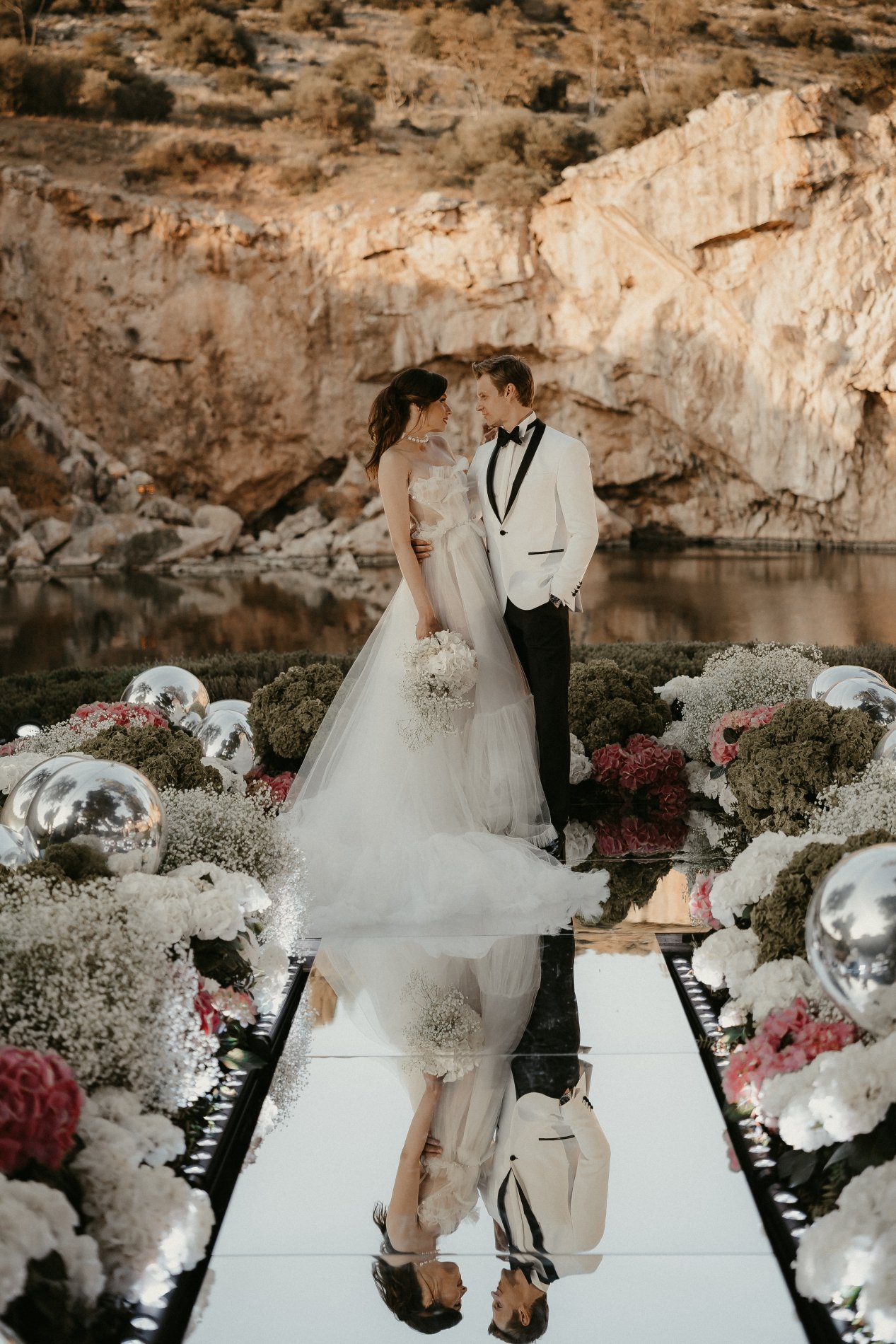 You've spent numerous hours and finances on planning and designing an event that celebrates your love and your union. So, you should fully enjoy it! Have fun, party, let go and not stress about the little details! Have an Awesome AF Wedding Day!
The Current Mood of Modern Weddings
With this wedding inspiration, we captured the real luxury party environment you deserve, because your wedding should be all about you as a couple! So make it your way! There are no rules you should follow when having your wedding!
Things have changed a lot since your parents got married and now it's all about you first and everyone else second!
Weddings and events are changing and more couples are giving attention to the actual party and the way the overall event makes them and their guests feel on the day. The overall experience is important!
You can, of course, incorporate old traditions near and dear to you, if you like. But you can also make new traditions as well!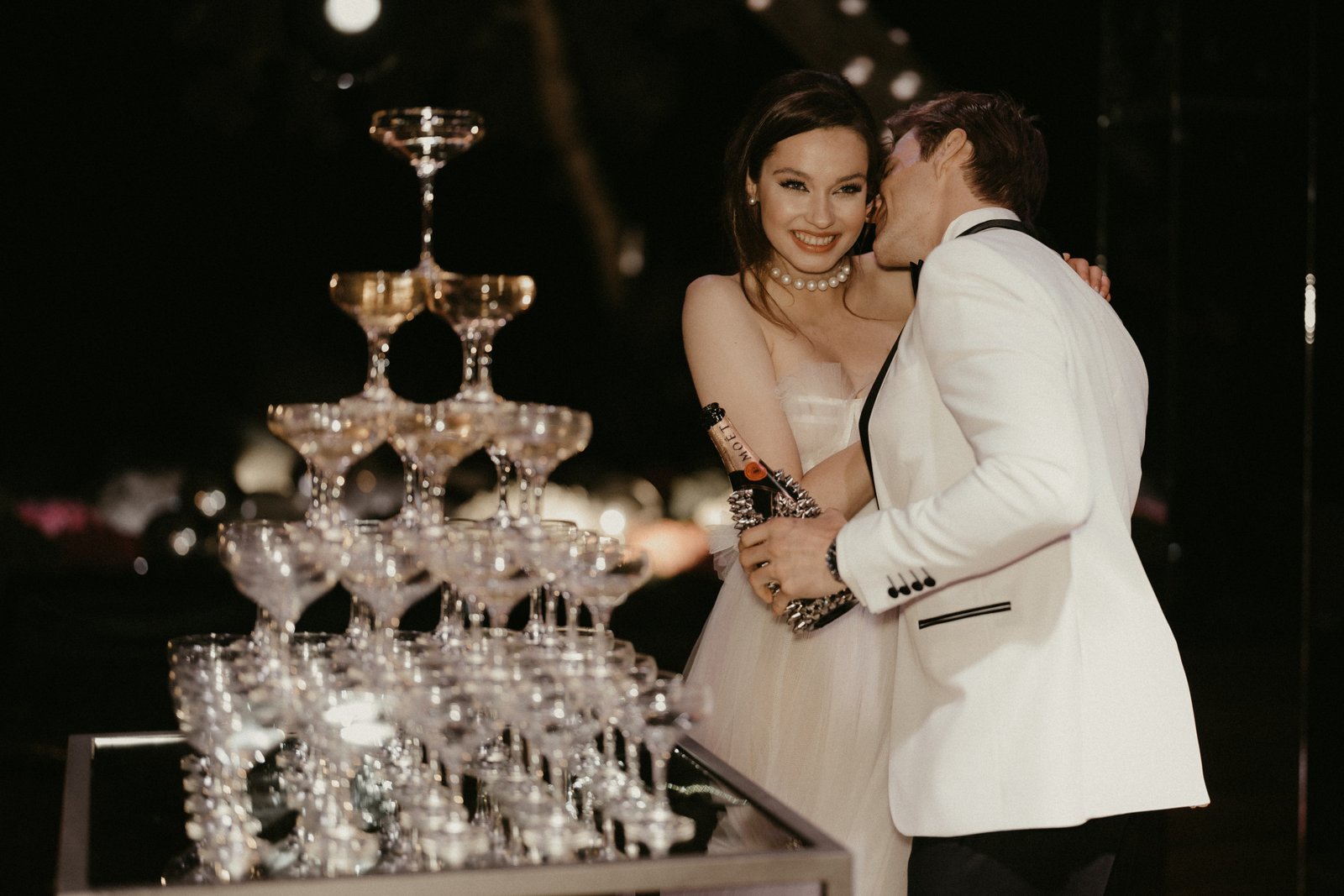 Check out these ideas for the party of your lifetime!
How to Make an Awesome AF Wedding Day
Getting ready as a bride is becoming another tradition of its own. We suggest you make it in style! Get your BFFs, you gals and boys in style and make sure to capture the moments! Schedule the hour photoshoot just for the bridal crew!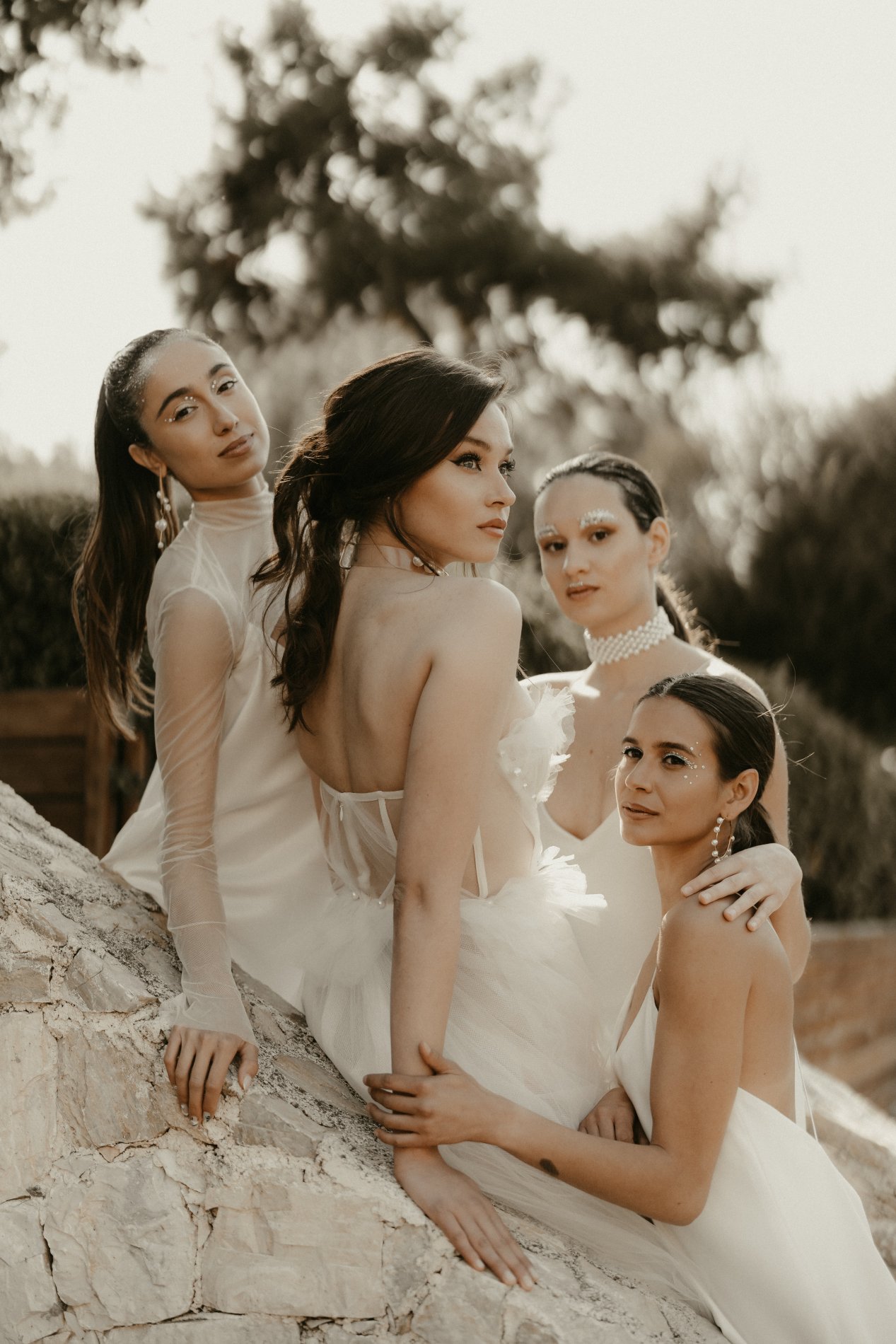 Gone are the days were a bride must be escorted by her father to the altar! Nowadays, the way you arrive as a bride is totally up to you!
To have an unforgettable entrance, we suggest designing it around your venue's capabilities. If possible, arriving by boat escorted by the live performance swimming team will definitely be a spectacle to remember!
In Greece, a bridal arrival is always an event on its own! Traditions vary from islands to mainland, but many brides are escorted by her whole family & friends together with live music! Arriving on a boat or even a donkey is also a Greek tradition that many destination brides love to incorporate into their wedding in Greece.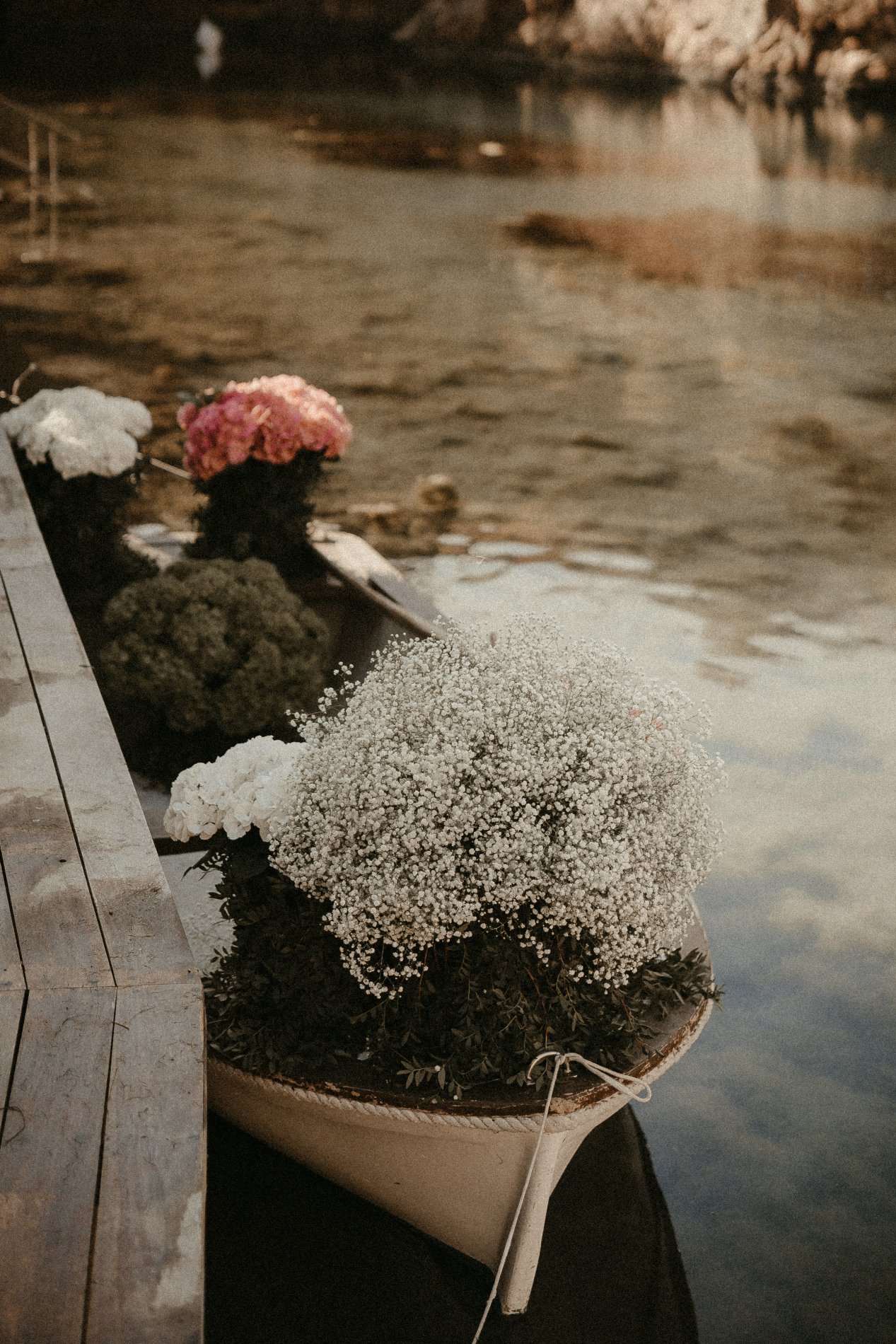 However, if an epic bridal arrival isn't for you, you can always organize a grand entrance or arrival as a married couple to your venue by boat, for instance.
Of course, the groom's getting ready time is equally important as the bride's! That's why make sure he has his party too! Arrange activities with his best men and make sure to schedule the photo session for him as well! Our handsome groom was the star of this mirror-finish catwalk!
How to Have The Epic Party
There's no need to wait for the night to have the epic party! Since you have the catwalk, make sure to use it in style! Be the star of your own fashion show and design your catwalk with all the glitz and glamor! Have the red-carpet experience with paparazzi while you walk down your catwalk aisle!
From the stage, directly to the bar! Let the party continue! Make sure you arrange to have your couple's photos taken before the ceremony, so you don't miss out on any fun! Especially if your wedding ceremony and reception are at one location! Don't disappear on your guests after your ceremony, start the party with them!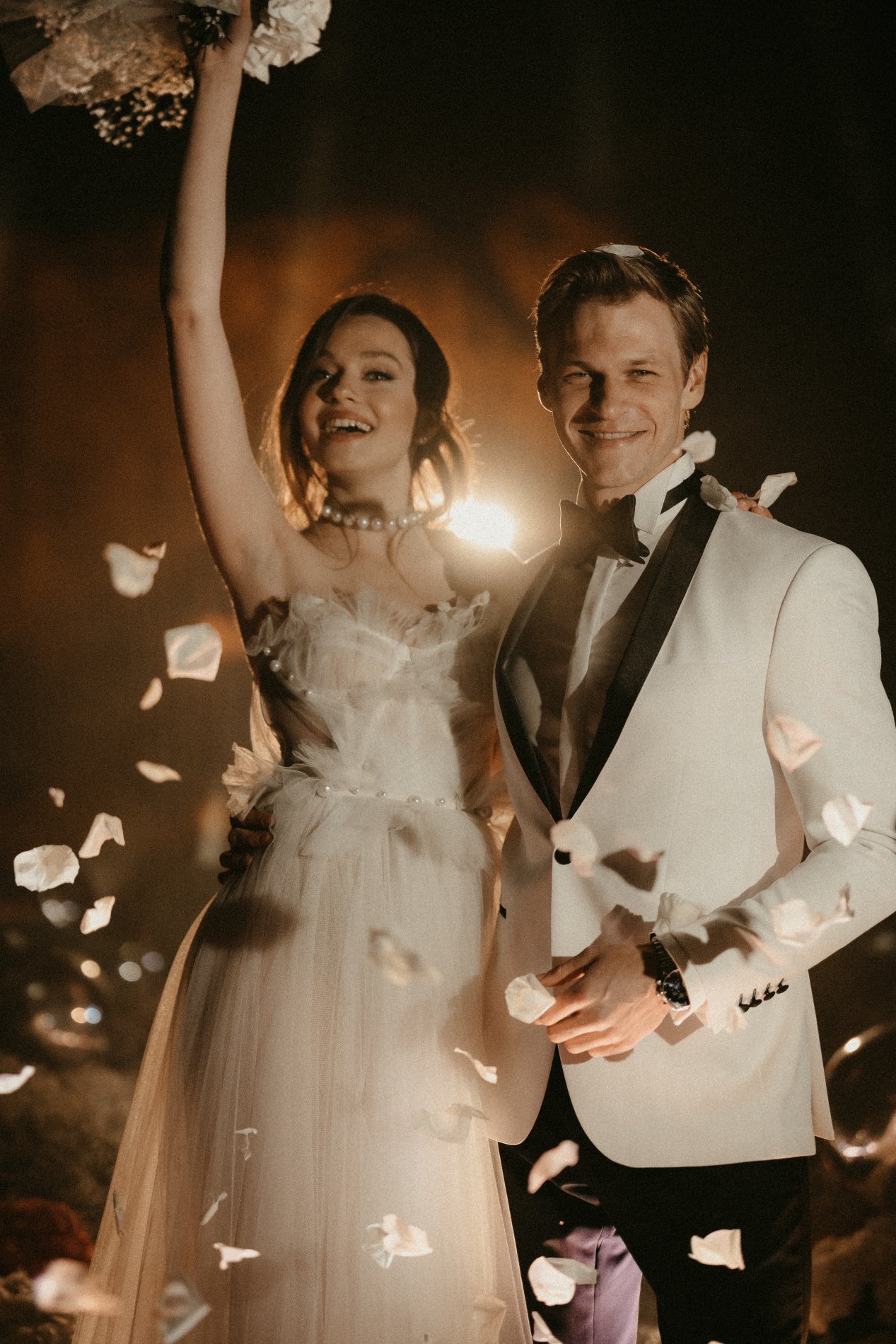 Arrange with your DJ to get this party started with the epic "Married AF!" song which will start playing as you walk down the aisle as a couple. Have the bar ready and open beforehand and let the list of the best party songs continue from there!
Make sure you have the best bartenders and skilled cocktail-makers or mixologists, who know how to keep the guests entertained and drinks coming! Having your guests waiting for the drinks is not a pleasant experience, as they came to your wedding to have fun and celebrate with you!
Open your dancefloor with an epic CHAMPAGNE TOWER instead of the first dance or cake! We prepared a real show with the super tall champagne tower, hand-decorated Moët & Chandon champagne bottle and a backdrop with personalized visuals on LED panels. Together with the epic party environment on the dancefloor with an overload of disco balls in silver and black, mirror-covered trusses to glam up the place and blend with the party.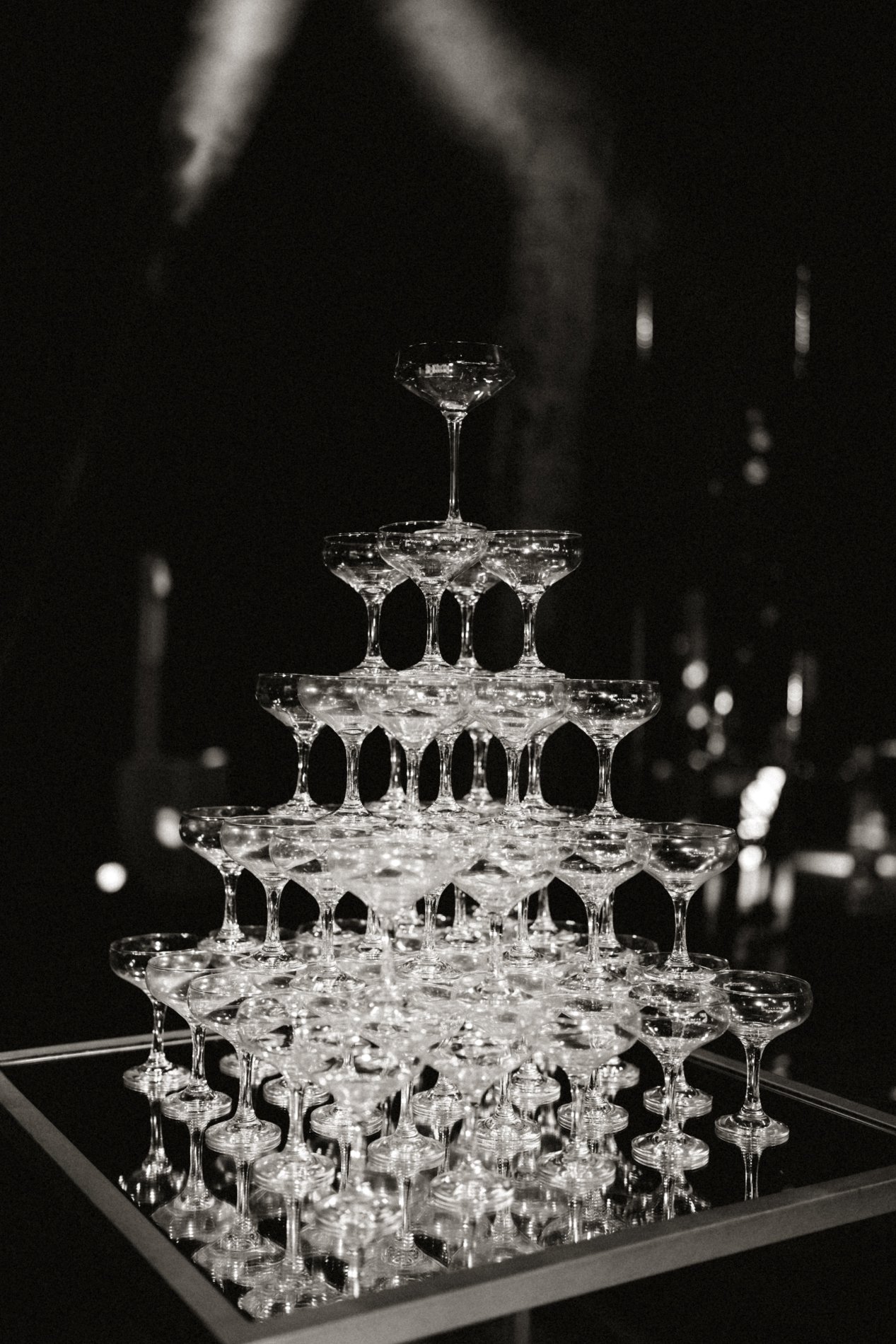 And when we are talking about an epic party, there are 3 important components you need for an Awesome AF Wedding!
Amazing playlist with a great DJ or Live band who will keep the people dancing and the party going!
Awesome selection of drinks or open bar and keep it coming seamlessly all night long! Don't have 2-hour limits or a very limited selection of boring drinks if you want an epic party.
First-class audio and visual specialists with the best quality sound system and out-of-this-world lighting design, to make the right party mood.
In the end, make sure you use your catwalk for paparazzi-style fame photos and couple's shoots! Just like a movie star of your own story! For that effect, you will need the best team to design your lights and set up all the audio and visual effects!
See The Gallery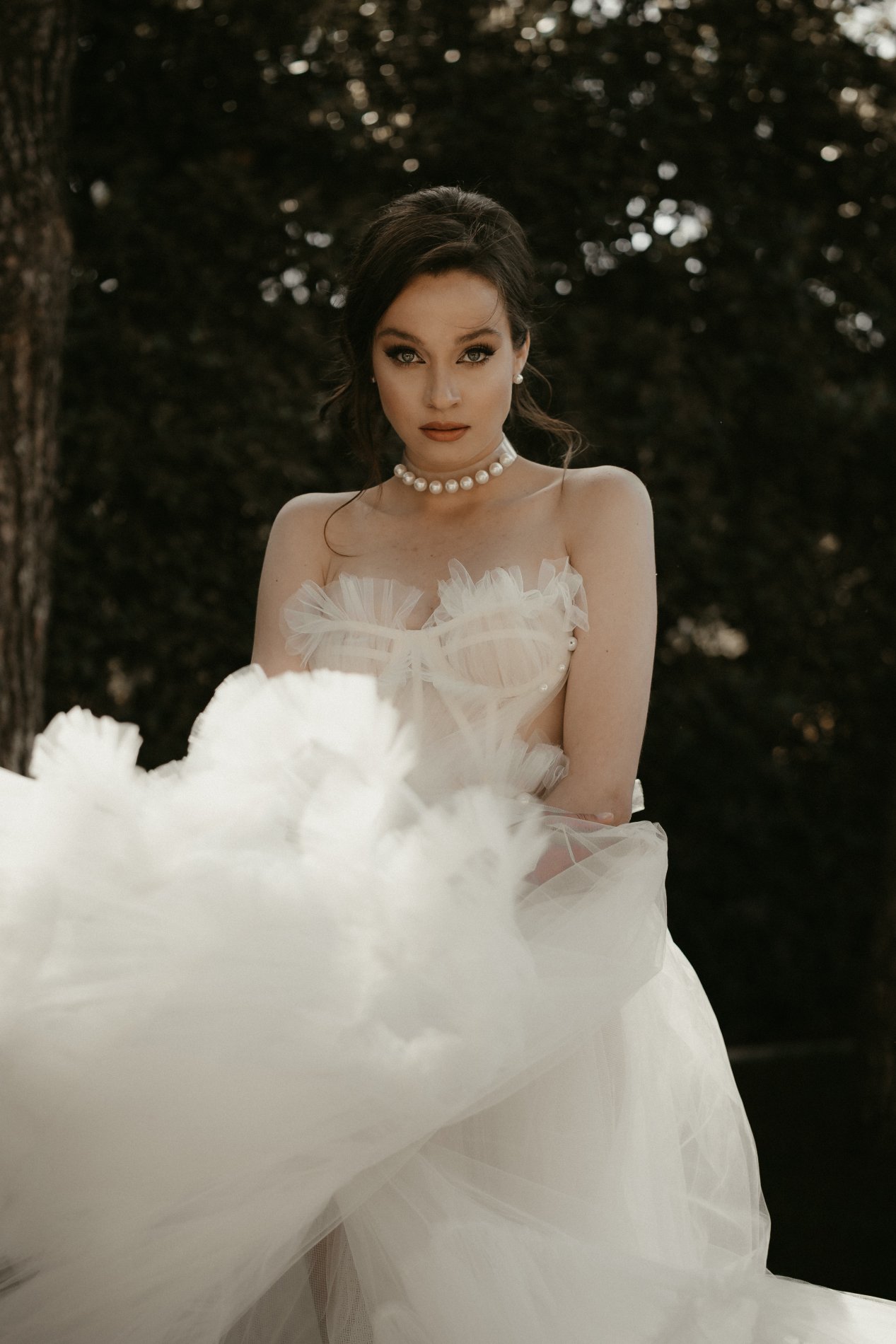 GET THIS LOOK:
Photography, Anna Lena & Patrik Holz Photography
For Alchimeia Workshop
Wedding Planning, Concept & Art Direction, Kiss from Fleur by Anna Jill
Coordination & Marketing, Ellwed
Mirror Catwalk, Mirror Trusses & LED DJ Booth, Events Music
Sound & Light Design Concepts, Events Music by Panos Tsilounis
Florals, Studio7
Champagne Tower & Signature Cocktails, The Moving Spirits
DJ, DJ George Kouzas
Event Rentals, Stylebox Rentals
Balloons, The Balloon Idea
Makeup and Hair Artist, @giorgiaxristodoulou_
Synchronized Swimming & Entertainment, Naiads
Bridal Couture & Accessories, Ritual Unions
Groom's Attire, Dressman
Wedding Cinematography, BV Aerial
Venue, Lake Vouliagmeni
Makeup for Naiads, Konstantina Skourou