Plan Your Wedding Like a Pro this wedding season!
If you're ready to take things to the next level, read the expert advice from Alice Dentan, founder and owner of the French wedding planning agency 'Call Me Madame'. Based on the island of Paros, Alice reveals her 10 best tips to plan your wedding like a pro.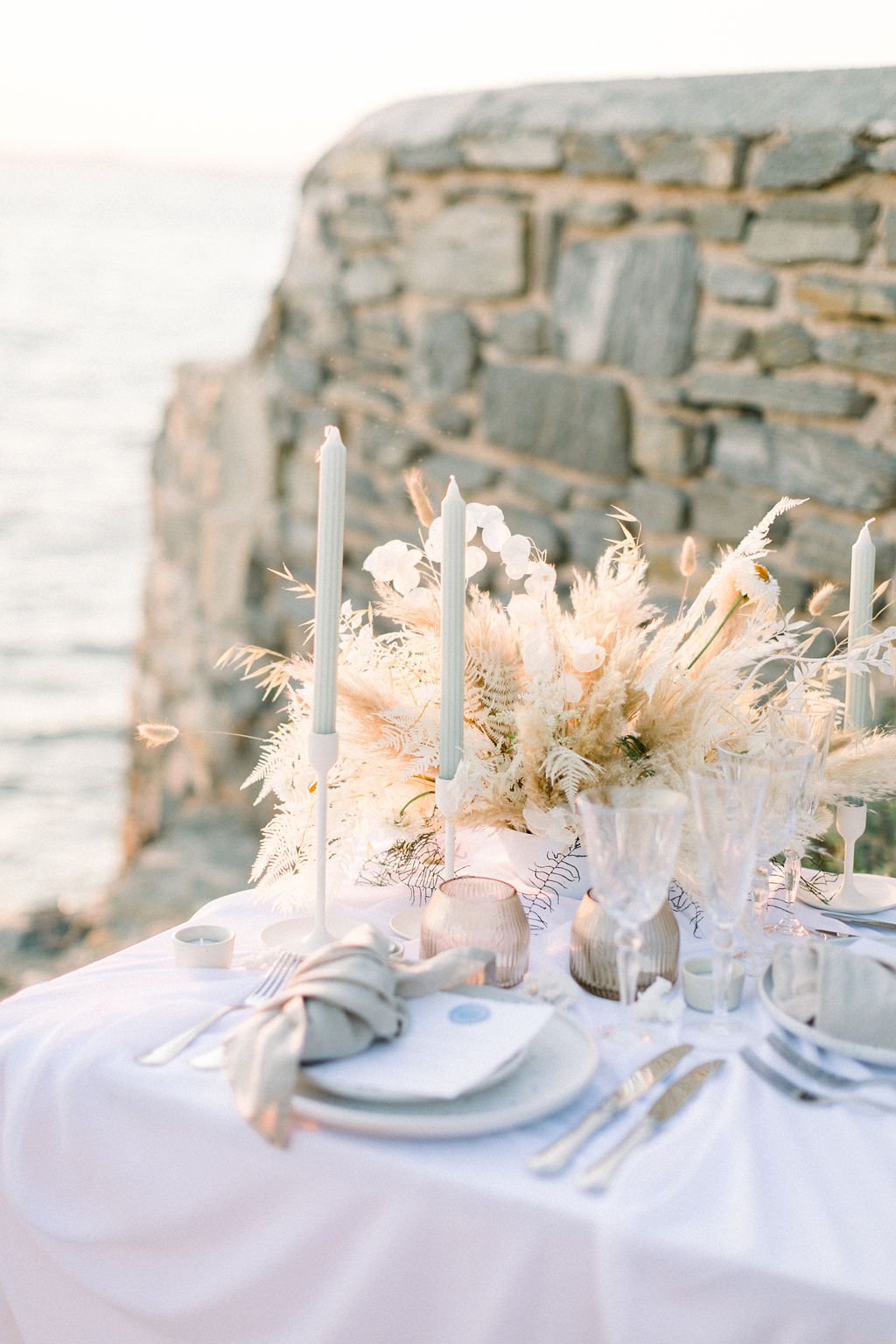 From Alice:
Did you just get engaged? And did you say yes to the sweetest question ever asked of anyone?
Congrats!! We're beyond happy for you! And now, you can really start planning the most beautiful day of your life. Yes, it's actually quite fun to look at pretty dresses, cakes, centrepieces and all things wedding!
Planning a wedding can be insanely large amount of work! Couples can spend between 300 and 400 hours creating their wedding day. If we estimate that you'll be working on your wedding 2 hours per day, 5 days per week, you will need 10 months! That's 10 whole months to finalize all the details.
So, you better be ready and well organized!
DEFINE YOUR PROJECT AND DON'T GO BEYOND IT
(Yes, it will be hard)
This means that if you're planning a simple 50-guest ceremony in a lovely garden, you cannot change your mind and opt for a 250-person glamourous reception in a cliff-top villa. This will double your amount of work! You need to define your wedding project from the beginning and stay on track. Be aware that looking at too many photos on Instagram or Pinterest can be a bit overwhelming and confusing. So, limit your time looking for inspiration once you've decided on your main theme.
RESPECT YOUR BUDGET
Define your budget early in the wedding planning process and respect it. If you need to increase one part of your budget (because you just can't resist this amazing live band), make sure to optimize another part. See what you can cut or what is not so important to you.
COMPLETE ALL THE ITEMS ON YOUR TO-DO LIST
Surely, some aspects are much more fun than others. Trying on your wedding dress, for instance, tasting the wedding cake, and deciding on your wedding bouquet, etc. But you cannot postpone the items you don't like doing forever. So do follow up with this vendor today, update your budget excel file, send those wedding invitations, and call your aunt to ask her not to sing at your wedding.
And if these are the tasks you simply cannot handle, make sure to have an amazing wedding planner on your team, to coordinate all these tasks for you.
IT TAKES HARD WORK
Planning a wedding is a real piece of work! Which is why being a wedding planner is one of the most stressful jobs ever! True story. So you need to put some real effort into it. It's not enough to plan your wedding while watching your favorite show, or just taking a few notes while driving your kids to school! And don't call your vendors while at the bank either. Invest your time in it and you'll get much better results! Allocate a timeslot per week to planning your wedding and don't cancel it.
HONOUR YOUR DEADLINES
Working on your to-do list and timeline schedule is the first step of wedding planning. Once it's done, make sure to follow it! If you're afraid to get lost in the large number of details you need to handle, put an alarm every 1st of the month with your list of tasks for the next 30 days.
SECURE YOUR VENDORS EARLY ON
This seems pretty obvious, but it seemed worth reminding. The earlier you'll start confirming your vendors, the more choices you'll have. Keep in mind that most vendors or venues can be booked up to 18 months before the wedding day.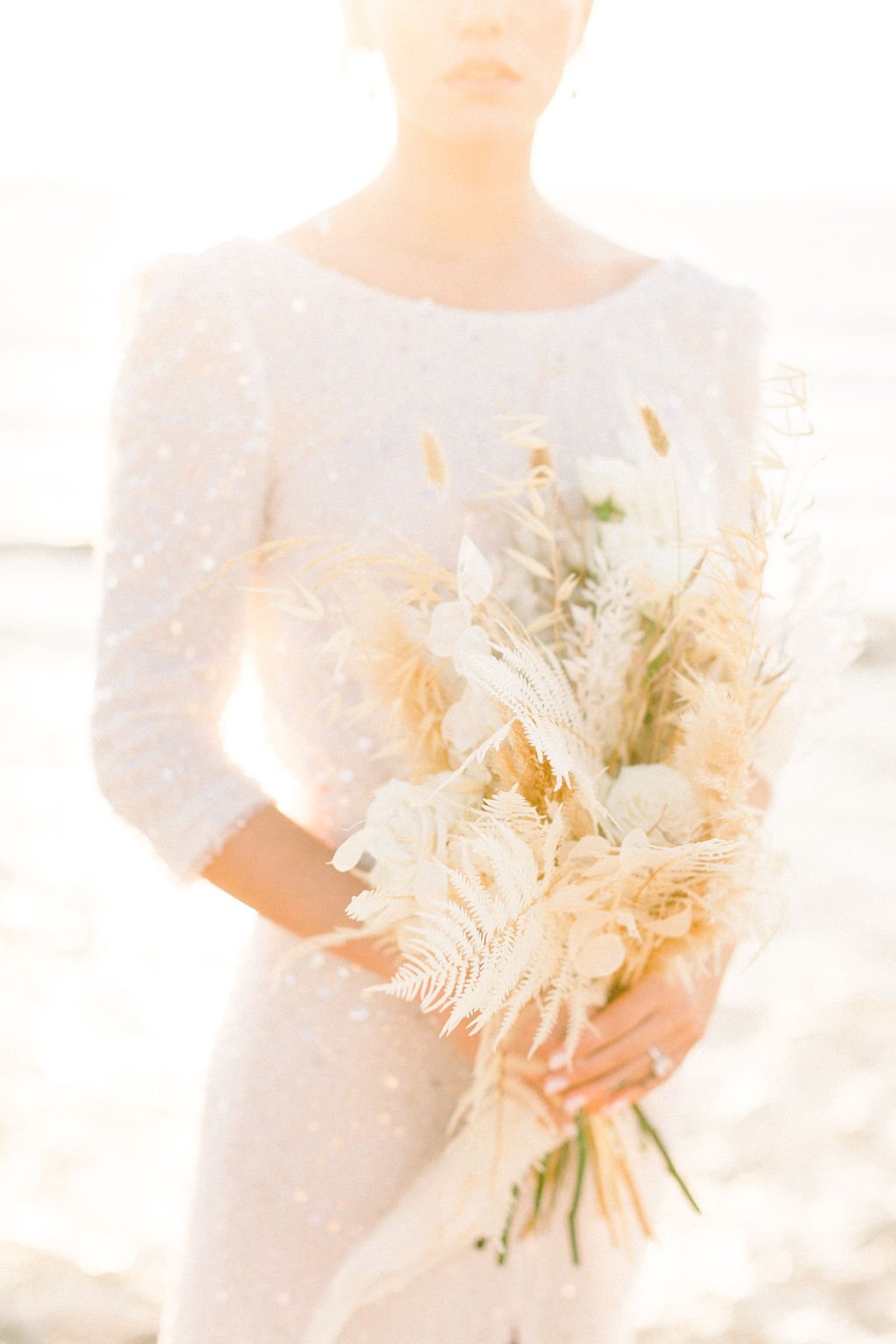 ASK FOR REFERENCES AND ADVICE
If you don't work with a wedding planner, make sure to ask for references and advice from all your wedding vendors you'll get in touch with. For example, your wedding photographer can probably suggest a good videographer, your wedding venue most likely has a list of its favorite caterers, your DJ will like to work with a specific sound and light company, and your hairdresser will know most of the make-up artists in the area. Trust your vendors' experience.
DIVIDE THE TASKS AND RESPONSIBILITIES
The good news about planning a wedding is that you can divide the workload between the bride and the groom. Make sure to do it and don't overstep the other's role!
If you decide that the bride will be more involved in the design of the wedding, while the groom will focus on the entertainment aspect, follow this agreement. Careful: planning a wedding can also be difficult for couples. Don't fall into this trap and respect each other's decisions!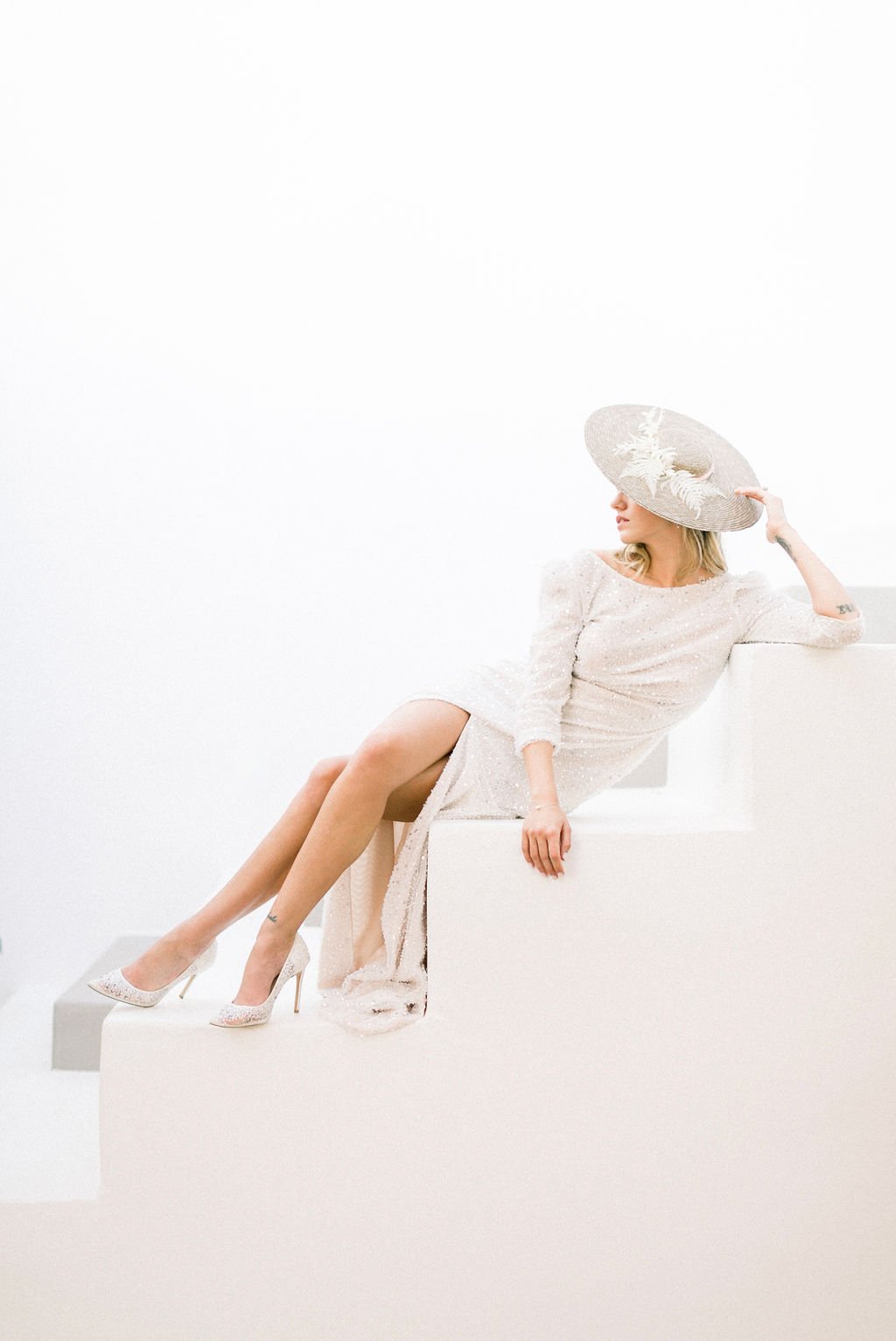 GET A SOLID BACKUP PLAN
For sure, you will be hoping that your plan B remains a backup plan. But in order to give you peace and serenity, make sure to consider the worst-case scenario and have a solution for it. Our best advice is to actually try to implement a backup plan that would be almost as good as the initial plan, to avoid any disappointment on the wedding day.
For example: in case of rain, you will need to use the venue's covered area, but you can ask your sound and light vendor to create a super cozy, warm atmosphere with fairy lights everywhere. If the weather is bad, yes you'll be inside but at least you'll get to enjoy this super cute, photogenic light set-up! Put something positive in a poor situation.
PLAN YOUR WEDDING LIKE A PRO WITH THE BEST TOOLS
No one can plan any successful project with useless tools. Use any online tool to help you structure your thoughts, make use of your online agenda, sign in for a free to-do list tool, follows some vendors to get their tips, and of course, hire a wedding planner if you can!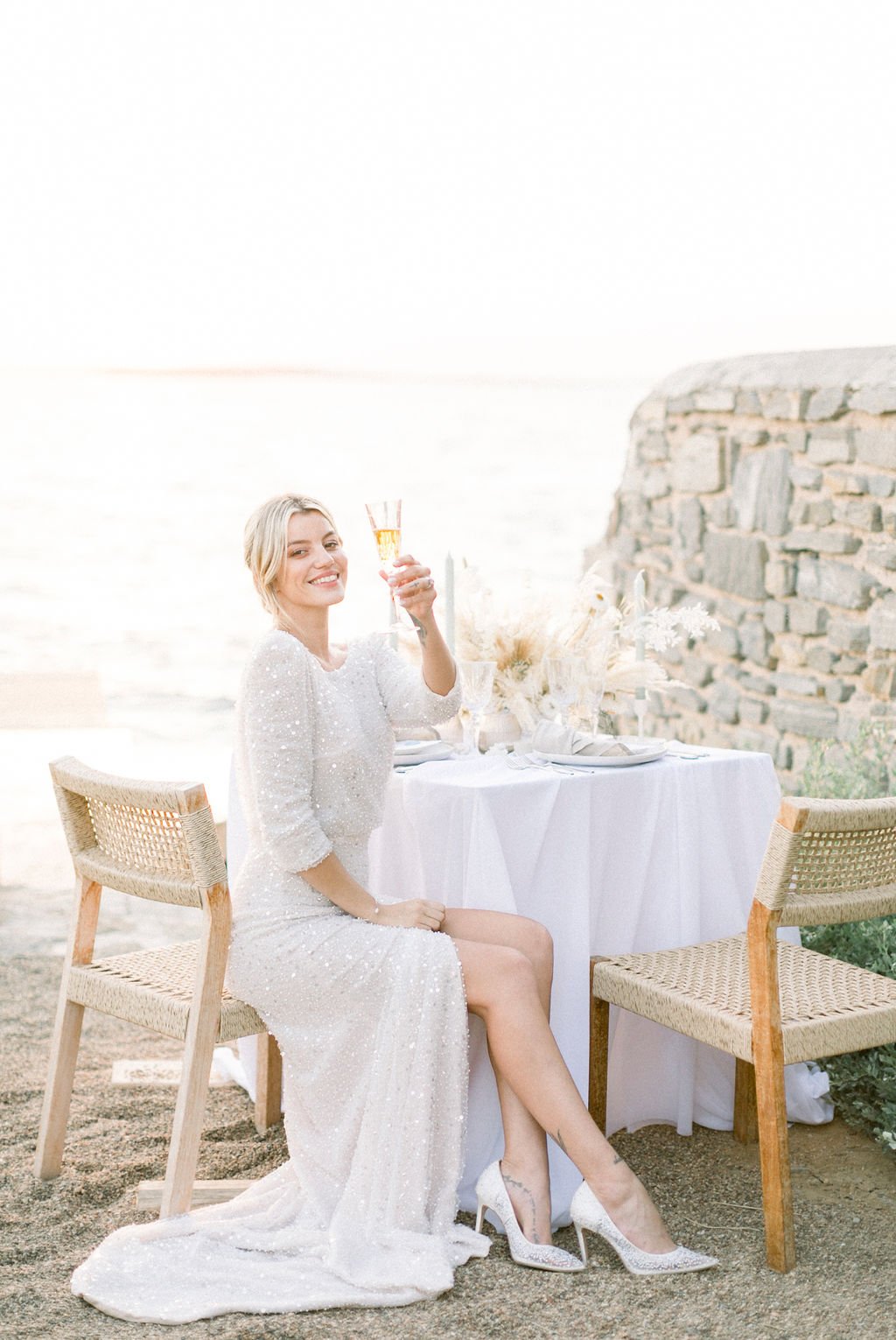 I hope this articles helps you plan your wedding like a pro! Happy Planning!
Expert's Advice Article by Alice Dentan, founder & director of the wedding planning agency Call Me Madame
Photography: Saya Photography