Valentine's Day is the perfect opportunity to celebrate love and affection with your significant other. Whether you're newly engaged or have been together for years, this holiday is an opportunity to spend quality time together and create memories that will last a lifetime. Here are 11 fun Valentine's Day activities for engaged couples to make this day extra special.
Wine Tasting Day or Night Out
Visit a nearby vineyard or winery and spend the day sipping wine and learning about the wine-making process. Or have a night out at your local wine bar with the guided tasting and charcuterie platter or assortments of selected local cheeses. Don't forget to purchase a bottle or two of your favorite vintage to bring home and enjoy later. And if you're in Greece, you can visit some of the oldest wineries in Europe! The wine tasting is not only fun for your Valentine's day, but also for your bachelor or bachelorette party!
Photo gallery by Jason Kenanoglou
A Spa Day
Treat yourselves to a relaxing spa day and indulge in couples' massages, facials, and other treatments. A spa day is a great way to unwind, connect and rejuvenate after a long and stressful week. And in Greece, you can enjoy some of the oldest spa locations in the world, like Loutraki. In Greek thermal spa or baths is called "loutra". You can check our Loutraki, Loutra Pozar Thermal Baths, or the closest Loutra to you and enjoy a day of romantic healing!
Photo gallery by Jason Kenanoglou
A Scenic Hike
If nature and sports are your jam, take a scenic hike in a nearby park or nature reserve. Enjoy the fresh air, beautiful scenery, and each other's company. Take a picnic with you and stop for a romantic lunch along the way. Explore the nearby locations like the botanic gardens, archeological sights and impressive viewpoints like Parnitha or Tatoi.
Romantic Shopping Stroll
If you find yourself in the center of Athens or some shopping center, most of the stores will probably have Winter and Valentine's day sales! And there is nothing more romantic than exploring the small streets and alleys with local shops and art cafes! Walk down the famous Ermou with your loved one and the famous Greek Cappuccino Freddo in your hand. This is the day for relaxed window shopping and brunching!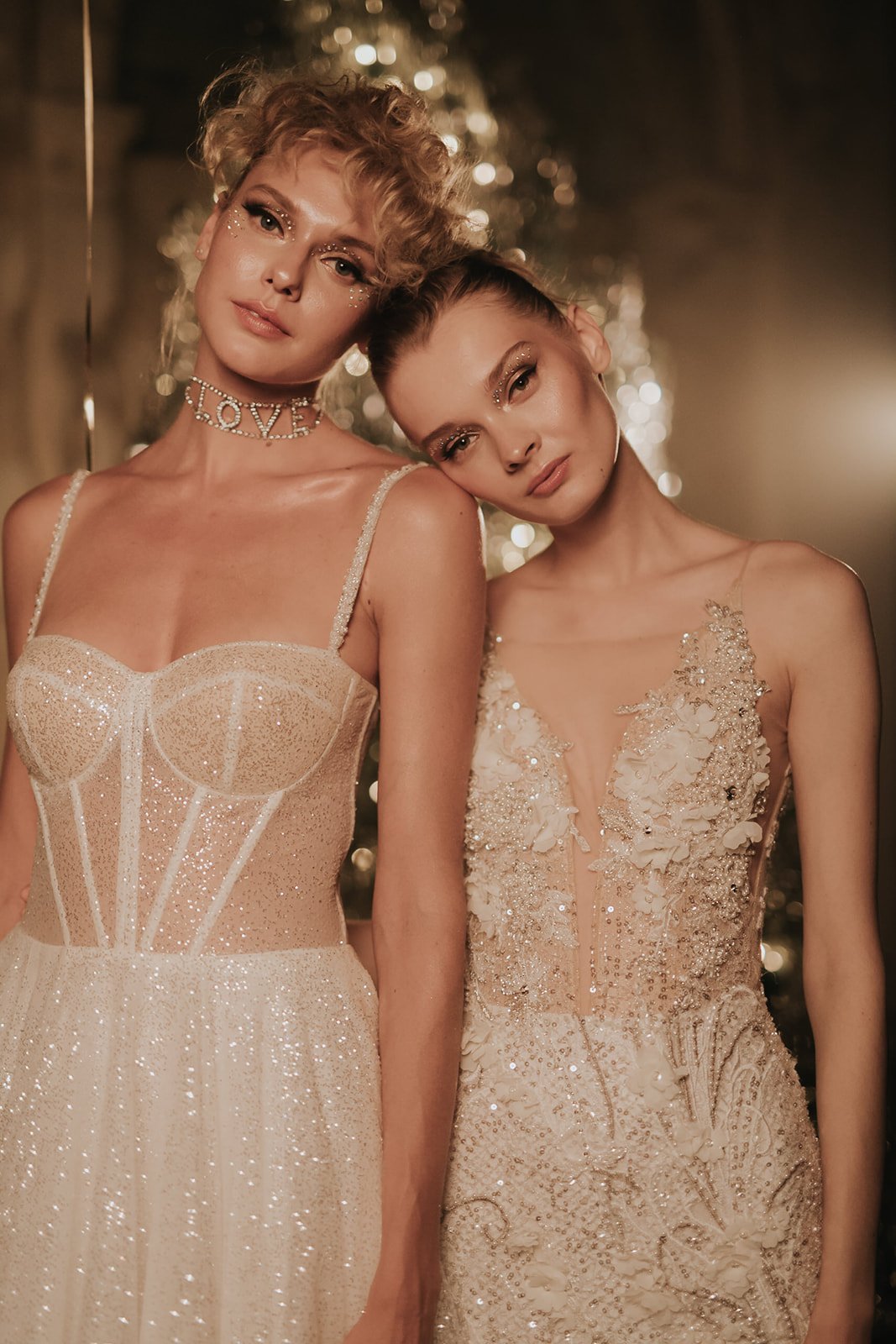 A Romantic Movie Night Out
Rent a cozy cabin or stay at a romantic bed and breakfast or a luxury hotel and spend the evening cuddled up on the luxurious bed watching a romantic movie. Make it even more special by ordering room service with Valentine's day special offer to dine together while sipping on wine. Secondly, visit some of the iconic cinemas you can find in the city center. Some of them will really bring back the nostalgia and the romance when you can kiss in the dark when no one is watching!
Photo gallery by Fotis Sid Photography
Candlelight Dinner
One of the most usual Valentine's Day activities for engaged couples. However, you can still plan a special and intimate dinner at a nice restaurant or surprise your love with their favorite home-cooked romantic meal. Set the table with candles, rose petals, and soft music to create a truly romantic ambiance. Make it special, romantic, and even sexy!
Photo gallery by Fotis Sid Photography
Pack a picnic basket and hit the road for a scenic drive to a nearby destination. Any destination! Don't make it too complicated and stop at a scenic overlook or take a hike. Enjoy nature, and the view and spend quality time together. There is nothing more romantic than a spontaneous road trip with some of the most beautiful views to enjoy the romantic sunset!
In Greece, you can literally drive anywhere and in about 1 hour you will escape the city and be surrounded by unique nature. Be spontaneous and stop for sightseeing and discover new local historic attractions, if you or your partner love that! In Athens, you can drive down the scenic route by the sea of the Athenian Riviera and visit Sounion, and Laurio and stop at a secluded beach to await the sunset! Rent a sexy car or bike, if you love riding the bike, to experience the movie-like scenes!
A Game Night
Stay in for a cozy game night and enjoy each other's company over board games, card games, or video games. Even make it sexy and fun! Order in your favorite food and make a night of it. Make sure to play something you both love and enjoy. Or make your loved one happy by playing that video game you always said no to and just have fun with it! Make fun and unhealthy snacks with some jello shots, or some other type of "award" for every win!
Go to a Concert or Live Performance at a Club
Check for a concert or live performance of your favorite band, singer, or performer. Be spontaneous and just go for it! There is no need to plan too much ahead, as you can easily find a show or a club with some live performances if you're in the city! Enjoy a night out on the town and dance the night away with your loved one.
Photo gallery by Jason Kenanoglou
Book a Photography Session
Book a professional photography session and capture the memories of your love and affection. Choose a scenic location or have the session in the comfort of your own home. This is one of the more special Valentine's Day activities for engaged couples.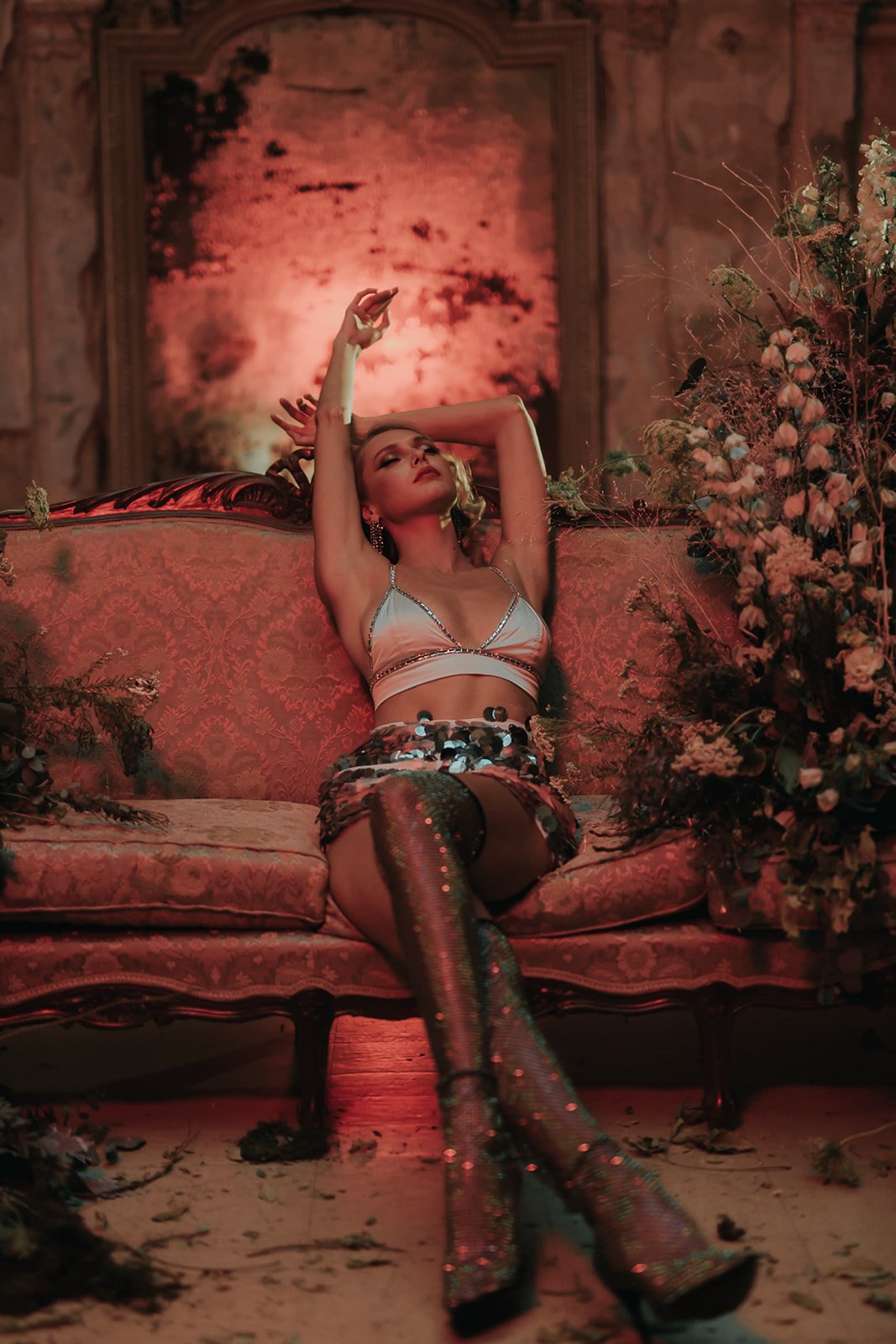 Photo gallery by Fotis Sid Photography
And to make it professional and really special or memory-worthy, we recommend booking a whole team of professionals who can make your vision a reality! People who know their job and will make you the star of your own fairytale! You won't need to do anything, but express your wishes to the stylist or a planner and the team will organize it all! This is also the best idea if you want to surprise your fiancee and organize it all in secret! To book your photography session, you can find some of the best photographers, makeup artists, and stylists on our Instagram @ellwedmag! Or check in the credits below!
Photo gallery by Huff Studio
Make a DIY Project Together
Spend the day working on DIY projects together, such as building a piece of furniture, painting a room, or creating a special piece of art or even baking a cake! Spending time together while working on a shared project is a great way to bond and create something meaningful.
Photo gallery by Fotis Sid Photography
These are just a few of the many fun and romantic activities that engaged couples can do on Valentine's Day. No matter what you choose, the important thing is to spend quality time together and celebrate your love for each other. Remember, the most meaningful gifts are those that come from the heart and show how much you care.
Photo gallery by Fotis Sid Photography
In conclusion, Valentine's Day is the perfect opportunity to express your love and affection for your partner. Whether you opt for a scenic hike, a relaxing spa day, or a romantic dinner, make sure to plan an activity that you both will enjoy. By focusing on the little things and taking the time to appreciate each other, you can make this Valentine's Day a memorable and special one.
Get This Look
Photography, Huff Studio, Jason Kenanoglou, Fotis Sid Photography
Planning and Design, Kiss from Fleur
Media & Coordination, Ellwed
Floral Design & Christmas Decorations, Fiorentino Flowers with Theo Antonello
Lighting Design & Visual Effects, Events Music Panos Tsilounis
Bridal Makeup and Hair Artist, Joanna Stella Papathanasiou
Tableware, Rakor Home
Event Rentals, Tore Furniture Rentals & Prop
Bridal Dresses, Primalicia & Milla Nova
Short Glittery Dress, Irene Angelopoulos Atelier
Balloon Installation, The Balloon Idea
Wedding Cake & Christmas Desserts, Maria Kogia
Videography, BV Wedding Films
For, Alchimeia Workshop
We love to celebrate love! Happy Valentine's Day to all the engaged couples from all of us at Ellwed!