Summer brings two best activities we all love! Summer Sales and Summer Vacations! The top of the summer season and the beginning of the season's end!
In this article you can find:
Surely you are excited as much as we are, when summer sales start! And if you will be in Athens this summer, we hopefully this article will help you get the best deals from the Athens city centre!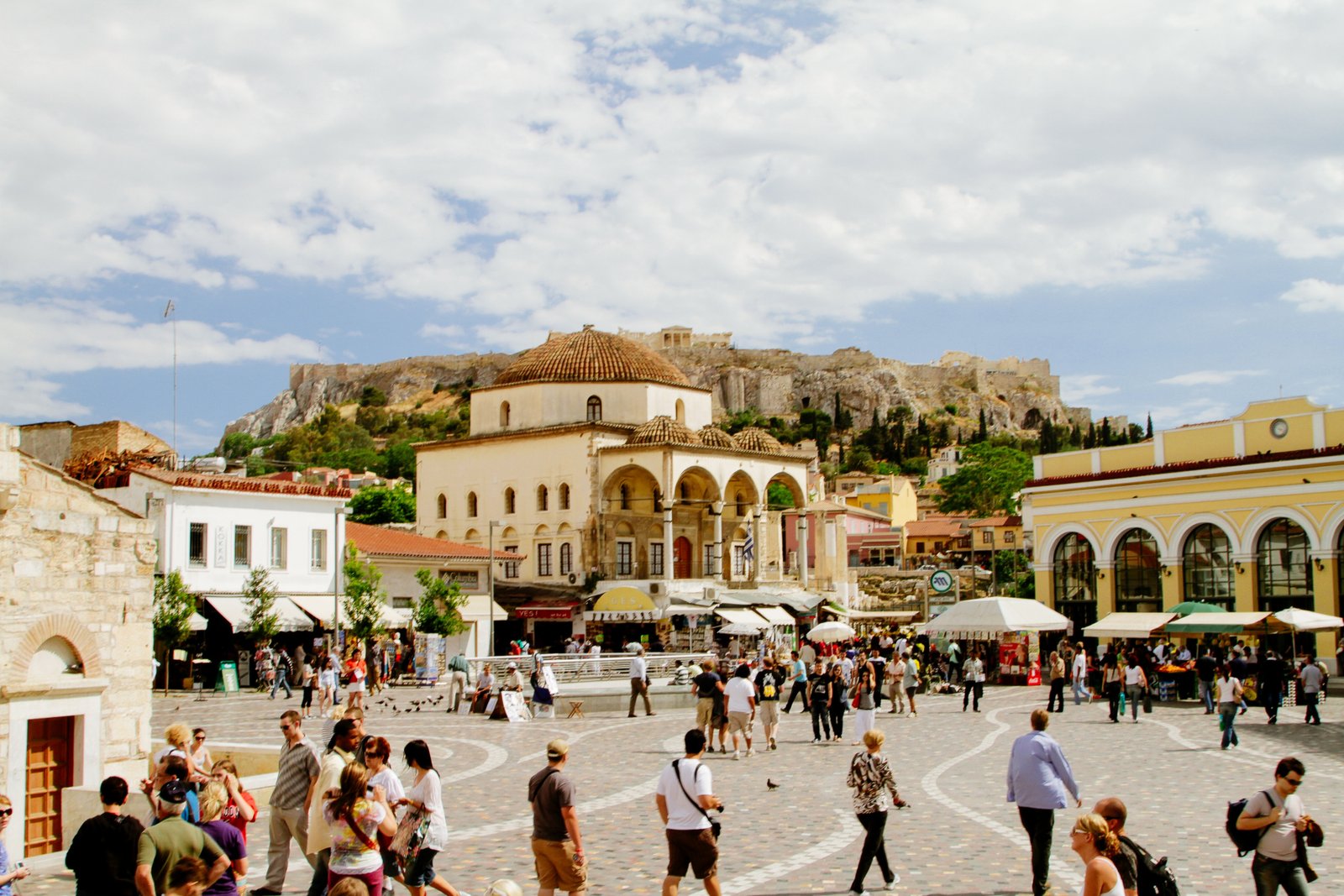 Usually Summer Sales start in July and finish by the end of August! But you might get lucky to find also the special 10 day sales which are usually before or a month after the summer sales end! So, keep your eyes open for those red, orange or yellow tags!
For this season the sales have started July 11th and will end on August 31st.
Ask us about Summer Sales at Ellwed!
If you're visiting Greece for the first time, you might find the opening hours a bit strange
Big stores, department stores, malls and Supermarkets in Athens are open:
Monday-Friday from 9-21:00
Saturday from 9-20:00
Smaller stores, boutiques and service stops have their own schedule:
Tuesday, Thursday and Friday from 09:00 – 15:00 and 17:00 – 21:00
Saturday, Monday and Wednesday from 09:00 – 17:00
Some shops and tourist's stores may also be open on some Sundays. On tourist locations like Monastiraki for instance, or some islands, shops have different working schedules and usually closing around 10:30 or even later! You can simply use Google to see the opening hours for the certain store or establishment you want to visit.
But don't worry, in the centre of Athens there is always something open and to do, even if the stores will be closed at the time. Head down to Monastiraki, explore the ancient streets and get wooed by the tourist market and the Athenian Street Food selection!
#ellwedtip:
The best time to shop is in the morning if you want to avoid crowds and then later in the evening when its not too hot and the sun is not too strong. Make sure to apply sunscreen and to drink plenty of fluids while walking amongst the Greek shopping streets! Make sure you try the famous cold Greek Coffee, Freddo Espresso, Freddo Cappuccino or Nescafe Frape to give you the extra energy you will need for shopping! After the stores close, you can enjoy the amazing street food and cocktails from the numerous roof terraces Athens city has to offer! Find the traditional Greek taverna with live music for the unforgettable dinner experience!
There are several great places to shop in Athens, especially during the sales.
The famous Ermou street. A big walking boulevard with all the international stores that we love: Zara, Bershka, Pull&Bear, H&M, Stradivarius… The shopping street that connects Monastiraki square to Syntagma square. Its originality lies in the fact that there is a beautiful little Byzantine church in the middle of the street which you can visit for free. While walking along this street you will also have the opportunity to meet many urban artists of all kinds and sellers of Greek specialties.

Turn left or right from Ermou to discover smaller stores and the absolutely unique street food market! If you are looking for lesser known and more authentic stores the small adjacent ones are also full of good deals!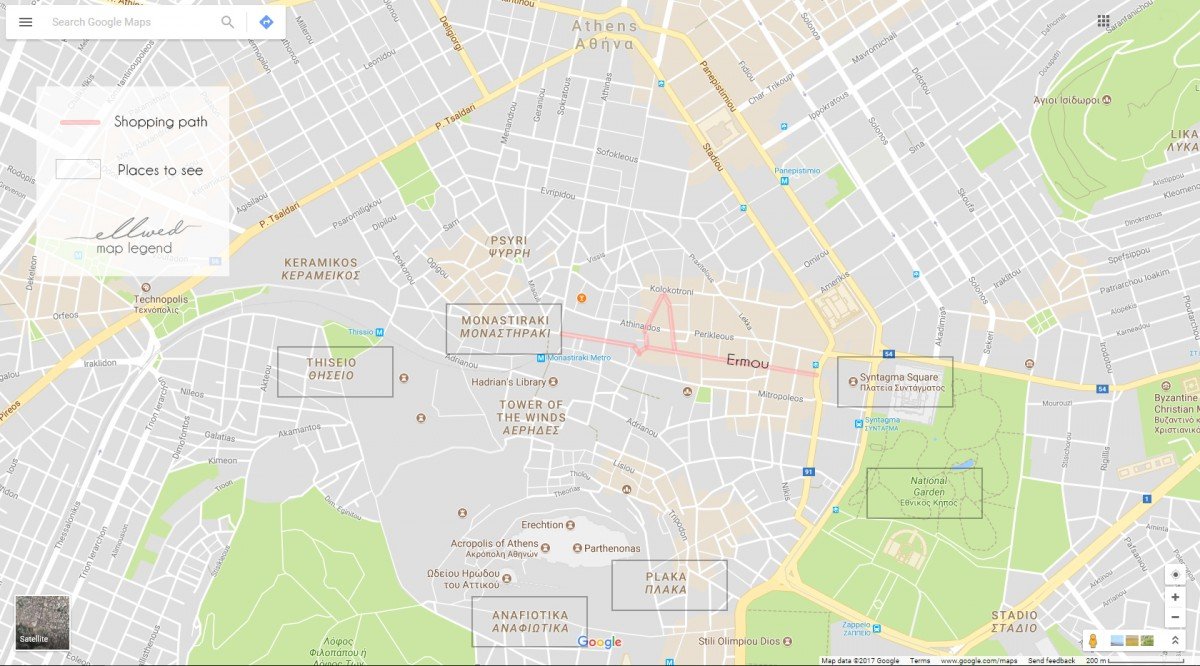 Monastiraki flea market. You should definitely visit the Monastoiraki square to take advantage of the good deals. You will find a lot of souvenirs, clothes and gifts typical for Greece. A nice little alley, full of charm that will be a nice change from the famous department stores.
Then you have Shopping Centers or Malls:
The Golden Hall: It received the award for the best shopping center in Europe. You will find everything! It is the home of fashion, bookstores, restaurants, cafes etc. The perfect place to shop and relax alone or with friends.
The Mall Athens: The biggest shopping Mall in Athens. In addition to its many stores and restaurants it also has a cinema village.
Athens heart: Closer to the Athens Center, also a great shopping mall, it offers a superb view of the Lycabette mountain and the acropolis of Athens.
Athens Metro Mall: Just a short metro ride away from the city center! A Superb shopping center, you will be able to find something for all tastes.
Attica the department store: The largest and most fashionable department store in Greece is located just a few steps from Syntagma Square. You can find many luxury brands. With more than 850 brands, it is a real must-see place.
McArthur Glen: The first and only shopping village in Athens that includes Greek and international brands, restaurants, cafes, and lots of green space. You can find good deals all year round. You must go there to take advantage of the double discount outlet price and summer sales. Next to the McArthur Glen, you will also find the Smart Park Shopping park!
It is very easy to get to:
To the McArthur Glen village: Departure from Doukissis Plakentias station every hours from 9am until 9pm.
To Doukissis Plakentias. Departure from the Village to the metro station Doukissis Plakentias every 30min from 9:30am until 9:30pm.
For the outward and return journey, take the bus number 319: Metro station Doukissis Plakentias – Spata – McArthurGlen Village.
In the time of the summer or winter sales period in Greece, you can find almost anything on sale. From clothes to shoes and sports equipment as well as technology and home appliances. Even some bridal designers and boutiques offer summer sales or end of season clearances sales!
So, it's time to take advantage of the sales, come and discover the alluring offers that this summer sales in Athens have to offer!
Happy shopping!