What will happen after Greece starts with the second stage of the prevention plan?
Are you anxious about your upcoming wedding in Greece? Here are some of the latest news from the Greek Prime Minister Kyriakos Mitsotakis yesterday's speech on the plan to gradually lift the restrictive measures.
"We stayed away from people we love in order to protect them." Says the Prime Minister.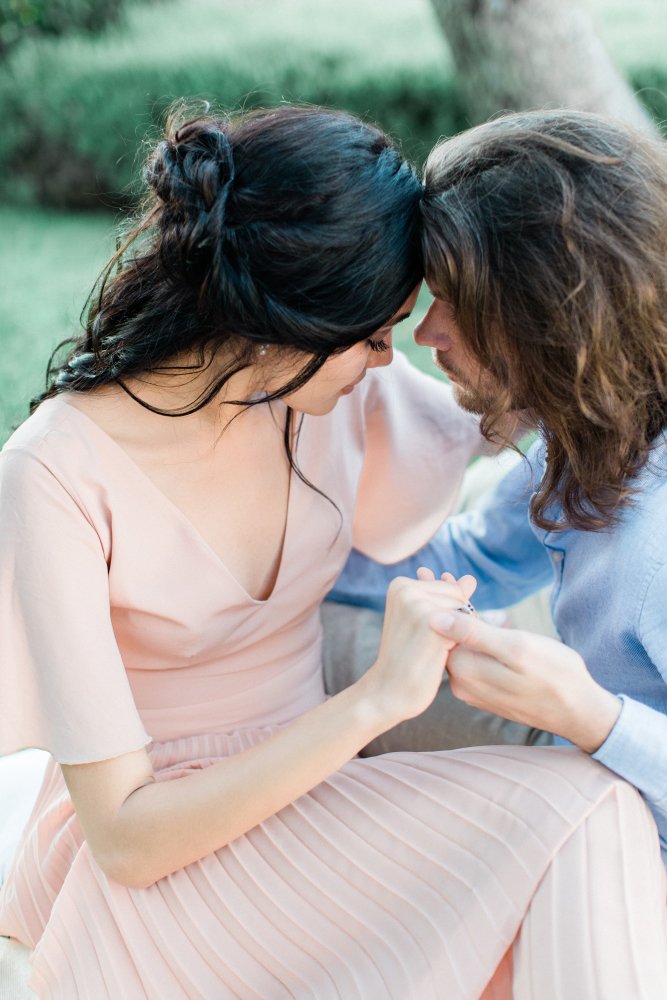 After the successful first part, Greece is now moving to the second stage of the prevention plan, steadily returning to new "normality". However, things will NOT be the same as before the outbreak!
The end of quarantine period does not mean we can be careless. While returning to our everyday routines we need to do this slowly and carefully.
"All these things must become second nature, because there is no return to "pre-coronavirus reality". We are already living differently." Says Kyriakos Mitsotakis
As we said in our first post, Greek good weather, sun and heat, will help disinfect the surfaces. Above all we still need to follow the rules where you should:
Avoid physical contact, do not shake hands or kiss.
Keep your distance.
Stay at home if there is no need to go out.
Isolate yourself if you have any symptoms of coughing or fever.
Wear the mask if going to crowded places and especially if you are sick, sneezing or coughing. Check out our DIY face mask post here.
Wear gloves and at ALL times wash or disinfect your hands with alcohol!
Masks and gloves will be obligatory
As of 4th of May, some businesses will operate again
From the speech of the Greek Prime Minister Kyriakos Mitsotakis:
"Restrictions on the movement of citizens will be lifted.
However, traffic restrictions outside our prefecture will stay in place for at least two more weeks. – until 18th of May
Individual physical exercise will be allowed in open areas and near the sea. But organised beaches will remain closed.
Some types of stores and services will open on the same day. Here are some indicative examples: bookstores, electrical appliances stores, Roadworthiness Test Centres and sport stores. Also, hair salons, but always by appointment.
From May 4, the churches will be open for individual worship. And from Sunday, May 17, the faithful will be able to attend mass and other services.
The rest of the retail sector will open on Monday, May 11,
Education, classes of the third grade of the upper secondary education will resume on May 11. One week later, other High School classes will follow.
Primary schools and kindergartens will remain closed. I repeat that they may open on June 1, and only under the condition that we are absolutely sure that the course of the epidemic is going downhill.
On June 1,
Shopping malls open on June 1. In all stores, of course, specific measures will apply to limit the density of visitors. Strict measures will be taken to protect employees.
Catering sector activity will resume, under the conditions, which will have been agreed upon by then.
 On the same day year-round hotels will open.
Finally, in June and depending on the developments, all pending economic activities will be gradually released.
However, it is unlikely that big gatherings, such as festivals, concerts or sporting events with spectators, will be allowed during the summer. It has now become clear that the programme for the next phase is fully deliberated. The programme will be put in place gradually per week and evaluated every 24 hours by a joint Government Observatory on Health and Civil Protection Services." Says the Prime Minister.
Your upcoming wedding
It is still wise to avoid human contact and practice social distancing. If you will be meeting with your wedding vendors, do so with an appropriate distance.
While all these are good news, this second stage of the prevention plan of course depends on the future development and outcome. This means that the second stage of the prevention plan is subject to adjustments as situation progresses. This means, THINGS CAN CHANGE AT ANY MOMENT!
That is to say, so far Greece is progressing well at this moment, however if you are having a destination wedding in Greece this summer, it is safer to start looking into postponing it to 2021 if you haven't already!
From the Ministry of Foreign Affairs
"Upon decision of the Greek Government, restrictions to travel to and from: Albania, Italy, North Macedonia, Spain, Turkey, the United Kingdom, the Netherlands and Germany (apart from flights from Germany to Athens "Eleftherios Venizelos" International Airport), are in effect.
In addition, from 18.3.2020 and up to 23.00, 15.5.2020, citizens of non-EU countries may not enter Greece
Upon instructions of the General Secretariat for Civil Protection, Greek and EU citizens may enter the country but a 14-day quarantine starting from the moment of entry to the country applies."
Read more here on Novel Coronavirus COVID-19 Advice for travellers
As each country is dealing with this pandemic differently, before you make any final decisions, make sure to find out the latest news about restrictions and travel from all countries you are planning to go to.
Find some links here:
Again, no one can know what will happen by the end of the year, but one thing is for sure. Until a safe cure is found, things will never be the same again for us all. Therefore, if we all step together, we can prevent the spreading and protect our loved ones, so please follow the rules of hygiene!
Greece is doing well, however
It is no secret that Greece is doing very well in these times while keeping the number of infections low "Today, we can safely say that the measures undertaken have proved successful. Data cannot be disputed: for days now, new cases have been kept to a minimum. However, the most important fact is the steady decline in Coronavirus patients in hospitals, as well as the decline in the number of our fellow citizens who are intubated in the Intensive Care Units." Says Kyriakos Mitsotakis
Personally, I must say that I am very impressed and proud of the Greek nation and the quick organizational skills implemented in handling this crisis on the national level! Greece acted very fast with strict rules with the first few hundred cases! Beyond this, I am very proud there was no food hording and that the supermarkets never ran our of food. I am really happy that people are reacting rationally and not panicking. However, I will say it again we all need to consider that THIS IS NOT OVER with the lifted restrictions.
The virus is still among us and the chances of infection is still high! Even with the restrictions lifted, please be responsible and cautious! Follow the rules of hygiene.
"As we said, we return, but we remain careful. Above all, We Remain Safe.
It is up to us to make it happen." Says the Prime Minister.
All photos by George Lipoetas from Ellwed Cover Shoot. See more of this Chic Lakeside Proposal at the Athenian Riviera