Ever wondered what happens when wedding photographers get in front of the lens? Well, this is the real wedding story of Niki & Tasos, two wedding photographers, who got married in this unique movie-set-like Danilia Village in Corfu!
Although their wedding was in Spring, Niki and Tasos chose Autumn Style Boho Wedding Decor in rust red and brown tones with pampas and dry foliage. Which fitted seamlessly with this rustic Venetian Village, their wedding venue!
Let's hear their lovestory:
Our love story began almost seven years ago. We both got a job to work as photographers at the same bar in Corfu, Greece. At first, we bonded over our shared passion for capturing life's precious moments through the lens. But as we spent more time together, we began to realize that our connection was deeper than just a mutual interest in photography. We were falling in love with each other.
It wasn't until 2018 when we were visiting Santorini that Tasos proposed. We were taking photos at the Red Beach when he got down on one knee and asked me to spend the rest of my life with him. And so began our journey as partners in life work, and love. We love photography and each other!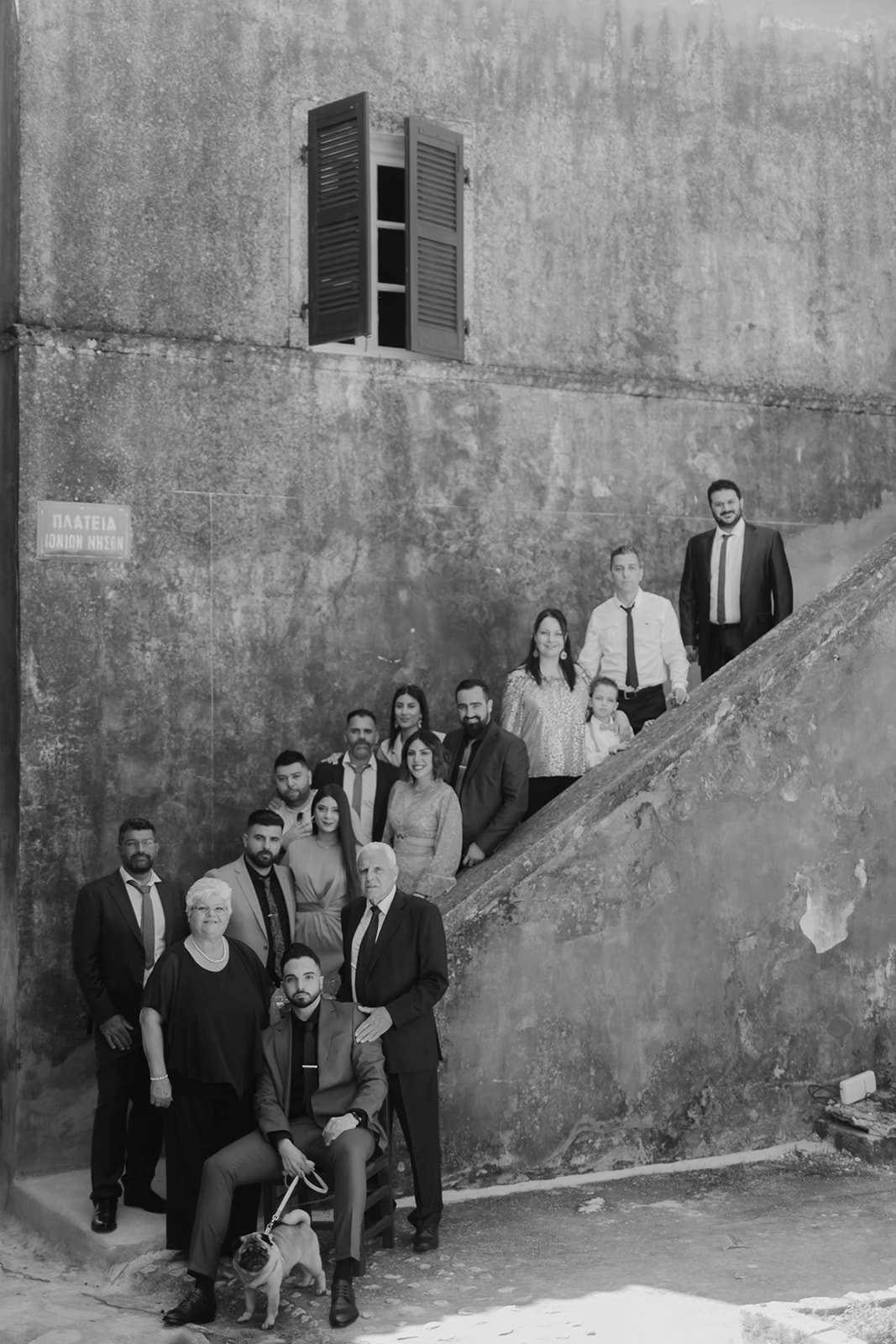 If anything, as wedding photographers, you already saw a plethora of wedding venues and worked with so many wedding professionals! Tell us about your Wedding Planning Process:
As two photographers in the wedding industry, we knew exactly what we wanted for our own special day. With a clear vision in mind, we carefully handpicked each vendor. Ensuring that every aspect of our wedding was nothing short of perfect. We booked everyone we wanted a year and a half in advance to ensure their availability. From the cinematographer to the DJ, everyone was our first choice. And we were thrilled to work with such talented professionals who helped bring our dream wedding to life.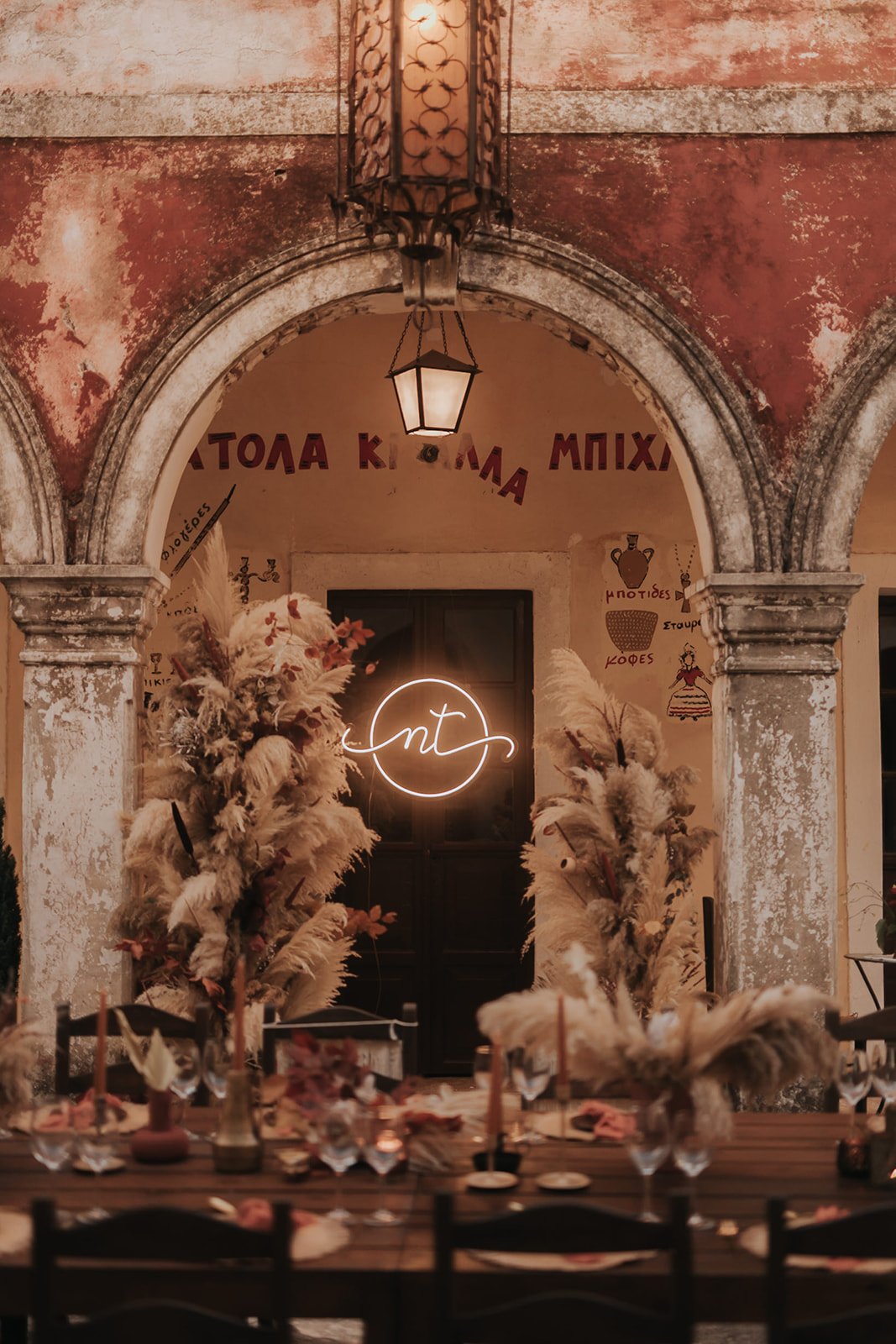 When we began planning our wedding, we were uncertain about where we wanted to hold our special day. However, when we stumbled upon photos of a Wedding in Danilia Village Corfu, we immediately knew it was the perfect venue for us. Especially as that is the island where we met and fell in love, we knew we had to return there to complete the circle!
What about your wedding day? Tell us more about what happened.
We are not from Corfu, so in a way, this was our Big Greek Destination Wedding! On April 22, 2023, we returned to the island where everything started, surrounded by our 45 closest friends and family. Our day began with a sense of relaxation and calmness, as we got ready at Danilia Village before making our way to Agios Loukas Church for the ceremony. Religious weddings bear great importance for us and our families and we wanted to honor that! After the ceremony, we had a chance a movie-set-like family-style dinner at our chosen venue!
But the highlight of the day was undoubtedly our first dance. Months before the wedding, I had heard a Cypriot song called "Oullon Agapi" on the radio and it instantly brought tears to my eyes. I shared the song with only the DJ as a surprise for our first dance. As the song played and we took to the dance floor, there was not a dry eye in the room. It was a magical moment, surrounded by the people we love most! It will certainly be etched in our hearts forever.
Can you describe your wedding style and design?
For our wedding attire, I chose a beautiful handmade boho gown with long sleeves and tassels. While Tasos wore a rust-colored suit with black details.
Our bridesmaids were dressed in a terracotta, red, and brown color scheme to complement our rustic theme.
As Danilia Village is a very old and traditional place, we wanted our decor to match the ambiance. For our table arrangements, we opted for ceramic pots filled with dried flowers and candles, which added a warm and romantic touch to the setting.
Event cost: 20k-30k
Do you have a wedding story to share?
See the full gallery:
GET THIS LOOK:
Couple: Niki & Tasos
Wedding Cinematographer: Sky is the Limit Films
Dj: One Concept Stories
Wedding Photographer: FotisSid Wedding Photography
Florist: @googoo_designs
Wedding Venue: Grecotel
Makeup artist: @nl_beauty_corfu
Invitations – Graphic Designer: @gphandmadeanddesigns
Bride Shoes: Eros and Psyche