Have you heard of Sustainable Weddings?
Your wedding is going to be a special and magical day! Certainly one that you will remember for the rest of your life. But this joyous occasion is not just fraught with all the pitfalls of planning a regular wedding. It might also be inadvertently having a detrimental effect on the environment and on the world!
However, sustainable weddings have been growing in popularity in recent years. With some estimates predicting that 90% of weddings will be green or sustainable by 2025, and this is an encouraging statistic, for a few reasons.
Sustainable Weddings That Are Not Breaking The Bank
One of the more surprising reasons that you might consider an ethical, sustainable wedding is cost! It might simply cost much less than a traditional wedding. If you decide to have a smaller wedding with fewer guests, for example, you'll be saving on money! In terms of catering to them for food, drink, and energy consumption, not to mention the offsetting of the carbon footprint of fewer people travelling to the event. In case you're planning a destination wedding, try to source everything you can locally, to minimize the transport. Local produce and suppliers will generally also be less expensive, as travel will not be involved. If you decide on recyclable gifts or a wedding dress made from sustainable materials, then not only have you got yourself a more ethically sourced wedding, but one that doesn't dent your bank balance quite so harshly either.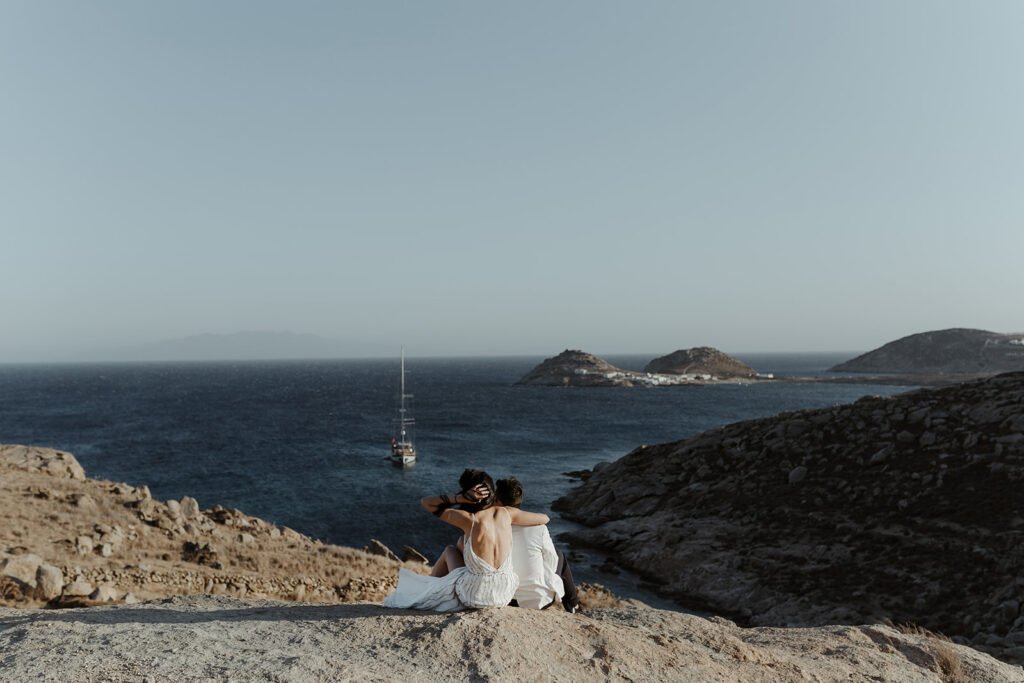 Put a Ring On It!
It's no secret that wedding rings can cost a pretty penny, but there may be a lot of hidden, unexpected costs. Mining for both gold and gems is rarely sustainable. It's destructive and leaks poisonous chemicals into groundwater, and working conditions are often very poor in terms of pay and safety. The industry can be a breeding ground for money laundering. And sometimes the sale of jewels can also be financing civil wars. But there are companies that exist that buck this trend! With a little research, you can certainly find conflict free rings, ethically sourced and cruelty-free.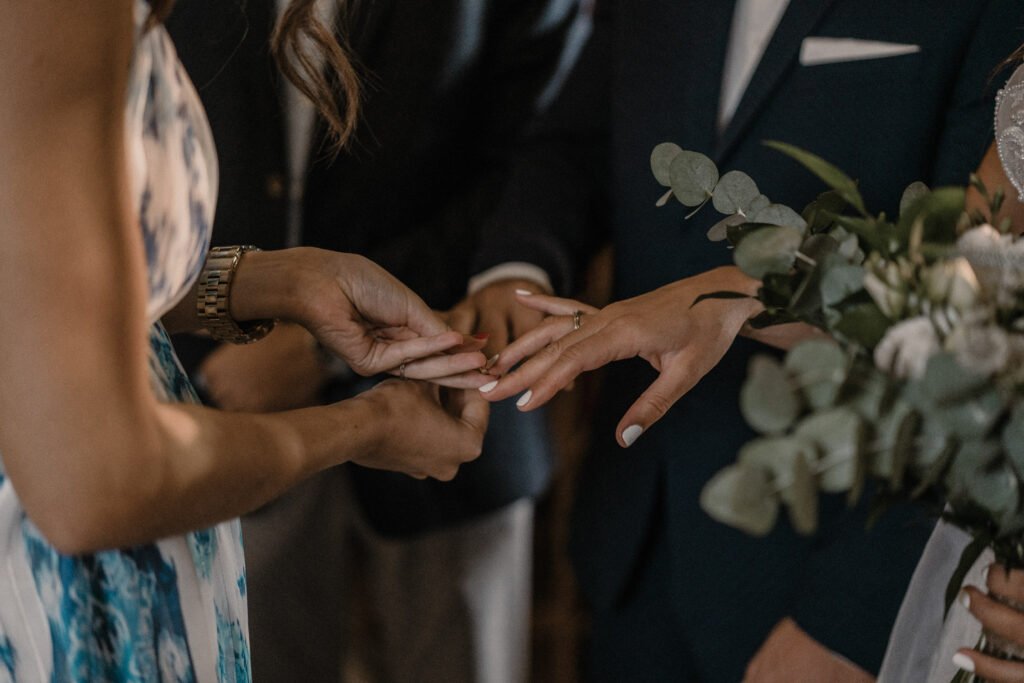 Your Wedding's Carbon Footprint
According to Stanford Magazine, the average non-destination wedding will emit 56 tonnes of CO2. With around 40 tonnes of that coming from the travel of your guests alone. CO2 is, of course, one of the major greenhouse gases. Along with methane, it helps to drive climate change, more extreme weather events, rising sea levels, and all of the associated perils that are ultimately a threat to our way of life.
With that one eye-popping statistic, CO2 emissions are one of the biggest reasons to think about a sustainable wedding. Do you need that many guests, and how far are they coming? Where are the wedding gifts being sourced from? Will you have a destination honeymoon? Is the catering locally sourced?
Your wedding shouldn't cost the Earth, literally or figuratively – and with a bit of thought, it doesn't have to!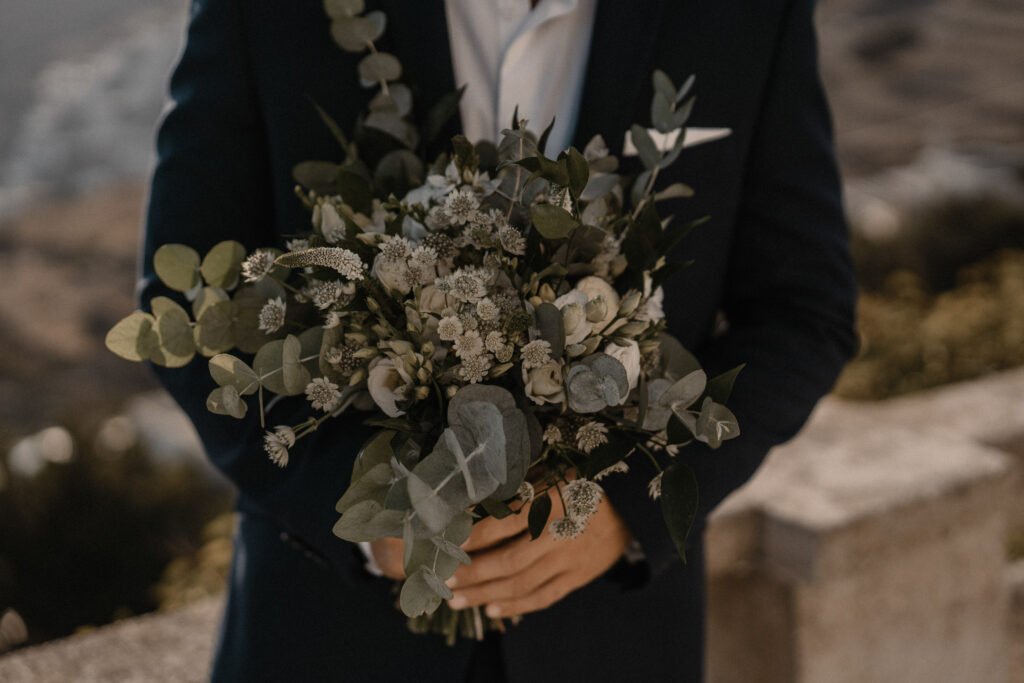 This guest post article is written by Leo Clarke, Freelance Researcher and Content Producer
See one sustainable, eco-conscious destination wedding story from Greece, on the cover of Ellwed Magazine No13!