We are simply loving the research for this topic. Raise your hand if you love shoes!
In our previous post we went on a hunt for the perfect beach wedding shoe. For this article, we discovered some drop-dead gorgeous fancy bridal shoes from Greek makers and designers!
If beach is not your wedding venue, then you will definitely find a perfect Cinderella pair for your magical day.
Here it goes…
Migato
Migato is one of the bigger brands on the Greek market offers you a big collection of multiple choices.
We think that this nude multi strap high heel bridal shoe with nude rhinestones would be a perfect show stopper at your wedding! What do you think?
Purchase them here
See more Migato shoes from our summer 2017 cover shoot here
The Workshop
The Workshops, shoes made with love, are a work of the heart. Once you put on these soft shoes handcrafted in Greece, with 100% leather and good quality fabrics, you will never want to take them off. Urban yet feminine designs will make you feel warm and "hygge". For your boho chic wedding, we chose these T-strap peep toes created in Athens.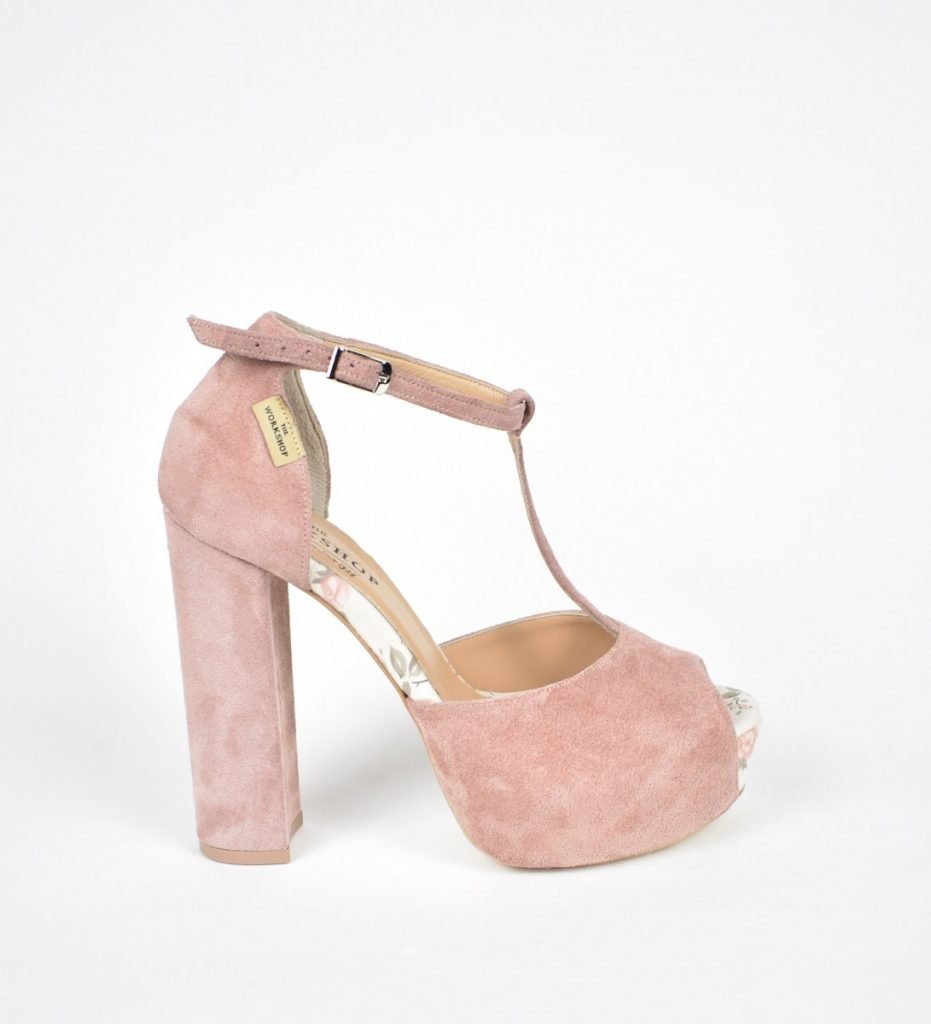 Order your gorgeous dusty peep toes here
Take a look at more of The Workshop shoes from our "Summer jet-set cruise styled shoot" blog post.
Once Upon a Shoe
Feel like a princess with Once Upon a Shoe. From Cinderella to sparkles, these shoes are created to inspire and exude a sense of romance, fairy tales and femininity. This family run company manufactures handmade shoes in Greece with love and inspiration. We chose the sparkly transparent pumps for you to feel like a true princess. Take a look at our Autumn 2017 Luxury Edition Cover Shoot, with Once Upon a Shoe.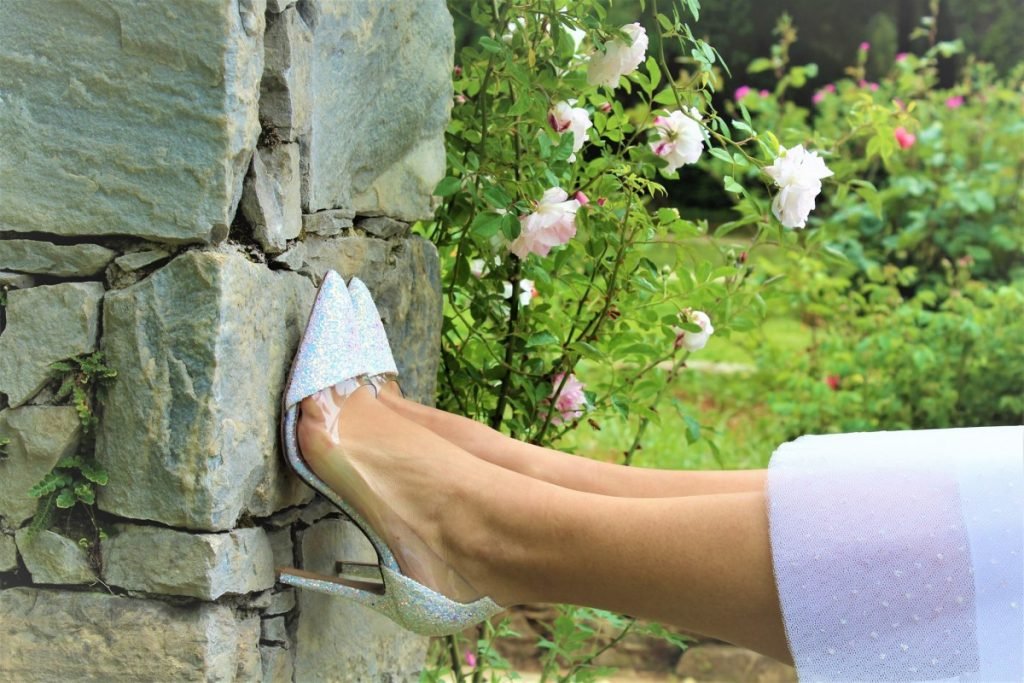 Choose your fairy tale shoe here
Tsakiris Mallas
One of the oldest and well-established brands in Greek market. Tsakiris Mallas as a company offers you multiple brands an even more variety of footwear. We chose this gorgeous beige lace high heel sandal from their bridal collection.
You must place an order for this handmade product here, since it's produced upon request.
Love Shoes
One of the younger, yet successful Greek brands in the field of women's shoes, not a typical bridal orientated. Nonetheless, you can wear Love Shoe for your special day, as well as every day of the week for almost any occasion. For extremely high heel lovers, we chose these thick high heel pink suede sandals with retro decorative cords, manufactured in Greece.
Get them here
Sante
Sante is another Greek company with long and rich history of Greek shoe designers and producers. Surely you can find a shoe for any occasion, even your boho chic beach wedding, but we chose these Sante suede nude thick heal pumps.
Order yours here
Femme Fanatique
Feme Fantique was born from the world of tango, where these handmade stylish shoes were praised for their comfort. Now, also you can get your "Made To Order" shoes and feel the uncompromising comfort. Get the VIP treatment while you design your faultless shoe for your wedding. Their bridal collection includes all the vintage styles you could dream of. We choose these white pearl finished leather peep toe sandals with burgundy suede details and braided T strap.
Konstantina Tzovolou
Greek/US designer of female shoes, made in Italy. Konstantina Tzovolou power woman shoes might just be the ones you are looking for. For daring and rock and roll brides, we chose these Carrie Lace Heart Bootie, made with Camoscio leather and lace.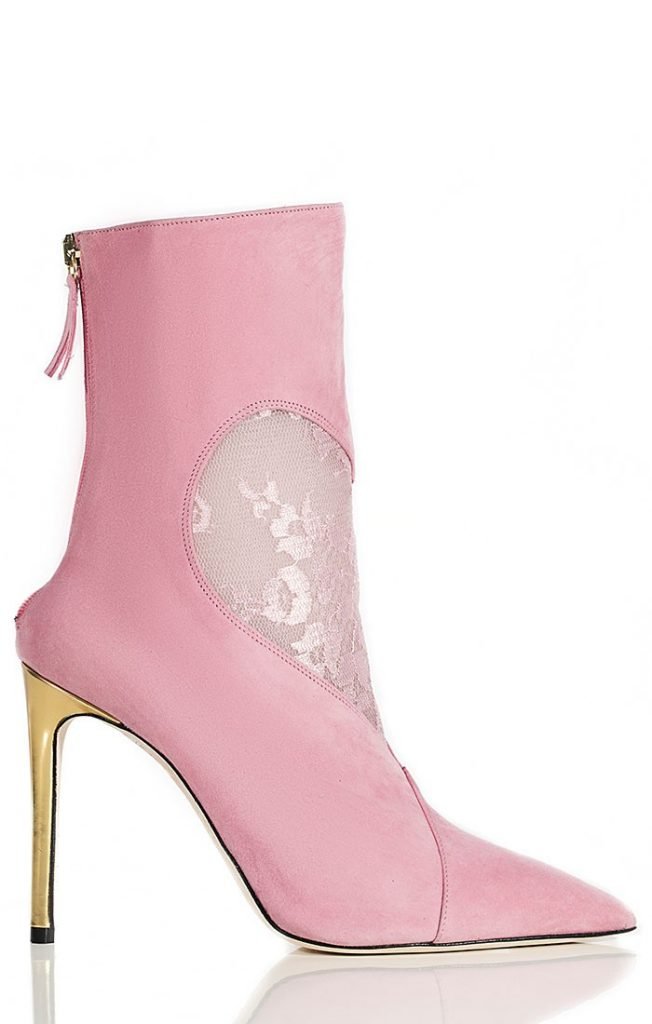 Pre order these high heels here
and a BONUS…
Maria Kotsona
Millennial Greek shoe designer from Kotsonas Handmade Shoes with family tradition from Crete. You can choose between many feminine, sexy and daring high heels if you want to stand out of the crowd. This brand is perfect for you if you love heels and really know what you want and are not afraid to show it. For all chic, confident and rock brides, we chose this gorgeous pair.
See more here
All photos belong to their rightful owners, which links you can find under every photo.
Cover photo credits:
Photographer, Nikos Paliopoulos | Shoes, The Workshop | Dress, La Cocotte |  Model, Hazel Alcantara
Now, because there is never enough of shoes, go hunting for your perfect bridal pair of shoes that truly fit your unique personality and perspective.
Share this article with your friend, who love shoes!
XOXO