Welcome to Ellwed Talks podcast about Destination Weddings in Greece
Kalimera from Greece! My name is Sanya and I am the founder and editor of Ellwed magazine! I will also be your host at Ellwed Talks. Join me, the founder and editor of Ellwed magazine, in learning and discussing all about weddings and Greek Culture.
I wanted to share a little bit of my story before you dive into the Ellwed Talks podcast
BTW I am really excited about this podcast and to be able to share with you all the stories from Greece!
So, let me introduce myself in this first opening episode!
You can find more information and how to become our guest on our website and all the episodes at ellwed.com/podcast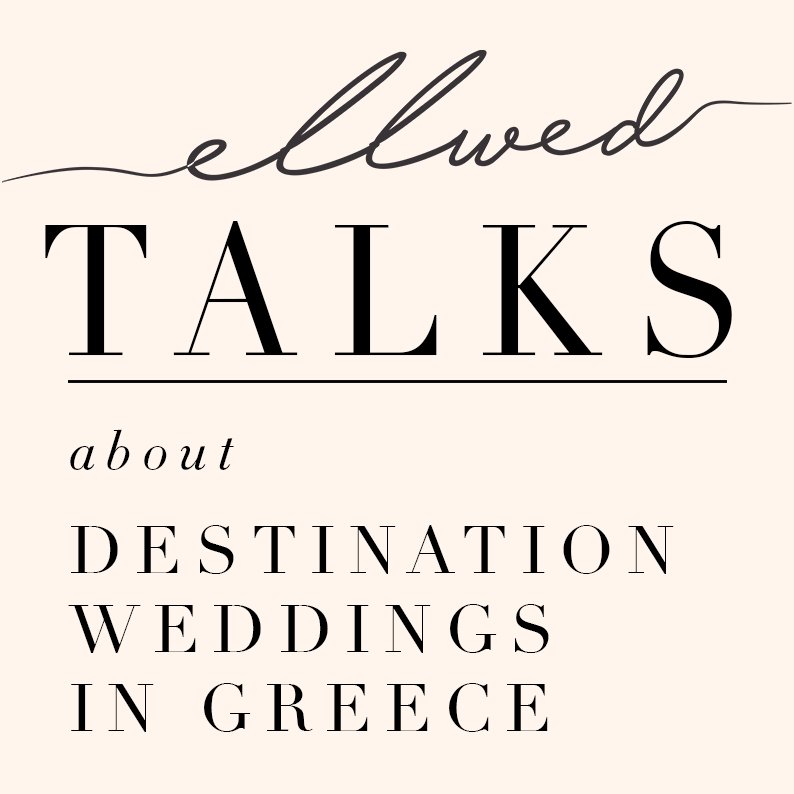 I won't go too deep into my story and bore you with all the details. But here is a little bit about me and Ellwed:
Well, I am actually not Greek. I am Slovenian. Yes like Melania Trump or Luka Doncic, maybe you heard about them? So how did I get to Greece you ask?
Well, it's a long story, but in short: I fell in love, moved and married my Greek love!
The story of Ellwed actually starts with the other Greek crisis, when after finishing my University and getting my Masters in Design, there was no jobs for us…
However, I always say that in every crisis there is a chance for a new beginning. And that is how I got involved with destination wedding planning, after which, the path eventually led me to create Ellwed.
My artistic soul completely fell in love with Greek weddings and the creative part of it all. But from the beginning I had this longing for community of creative peers in this new world of weddings.
As back then there were not so many Destination Weddings happening here, the idea to start something came to me while working with my destination brides.
After some time of thinking and developing this idea, Ellwed Magazine was born! Ellwed is the first international bespoke bridal magazine for destination weddings in Greece, also available online. But it is so much more! It is also a community, where the suppliers and couples from all over the world can ask questions, connect and find the information and inspiration they need!
That is why at Ellwed, we try to feature all stories and different locations around Greece! From little islands like Ikaria to land locked gems such as weddings in Zagorochoria for instance!
I am really happy to be part of this development and community here. We love to provide the couples with the inspiration of different yet stylish weddings that happen here!
And now, I would also like to welcome you to Ellwed Talks! The first podcast about Destination Weddings in Greece! Feel free to dive into our episodes, then leave a comment or send us any questions you might have about your upcoming wedding in Greece!
If you have a story to share, we would love to hear from you! Send it to us to see if we are a fit! If you are a vendor, download the questioner at ellwed.com/podcast
You can listen and follow us on anchor.fm/ellwed , Spotify and more platforms to come!
I hope this podcast will help you with your planning process to have the wedding you always wanted!
See you in Greece!