Welcome to Ellwed Talks – the first podcast about destination weddings in Greece! My name is Sanya, the founder of Ellwed magazine and I will be your host today. Join me in our first interview with Kimon Kaketsis a European based wedding, elopement and love photographer.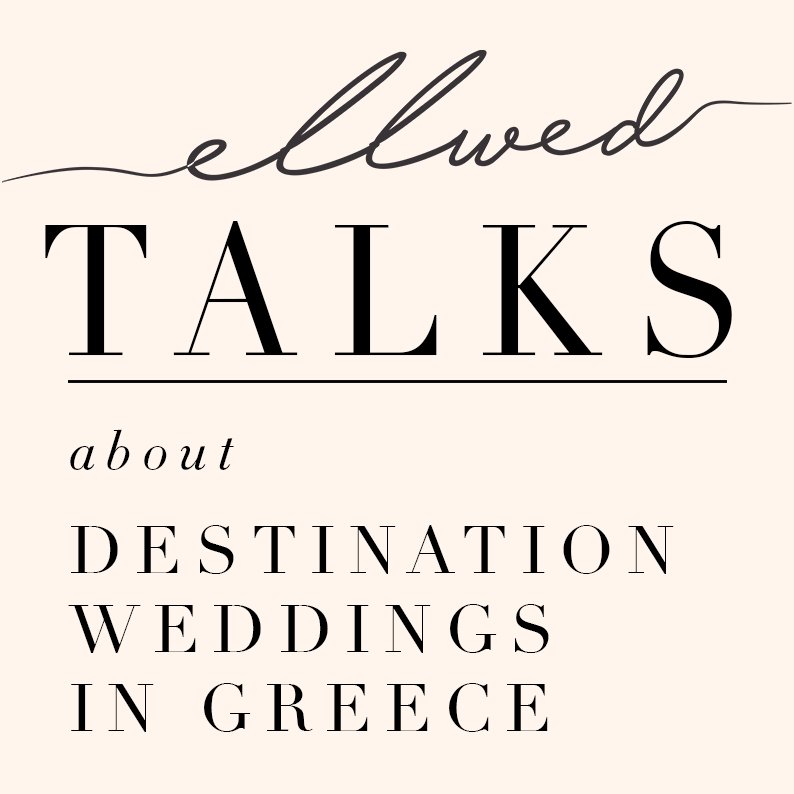 Listen to our conversation Here:
Or read the interview:
Kimon, tell us a bit about your story, what lead you to your current career path?
Durning the most of my early to mid-twenties I studied fine art, photography production and theory and went on to receive my degrees. I mainly focused on nostalgia, identity, relationship, culture and memory which naturally lead me to portraiture and specifically images that capture vulnerable moments that captures something timeless for future generations.
How do you see representation of same sex couples in Greece?
From what I see, Very positive! But I wish there was more. But I know that will come as there are many wonderful people in our industry that love love and support equal marriage. As more people realize that Greece all lot offers support for equal love, I think slowly we'll see more representation. But I think we need more vendors to advocate that they're a proud pro-marriage equality vendor!
What is the one thing that drives you in your line of work and where do you find inspiration?
My clients! I truly love them so much and I love meeting new people! Everyone has their own story and each one of them has their own love story too!
As a maker of images, I am concerned with extending the forms of the photographic portrait to better represent each subject in a more complex way. Everyone has layered identities and each person gives their presentation of themselves.
So I require to meet my couples and clients beforehand to get to know them (even if it is online), learn their stories, in order to apply these principles and create something timeless for their future generations to cherish, so they may look back on their history the same way we look back on ours.
I also travel a lot to help fuel my creativity, to challenge myself in new settings and stay inspired. I bring each of these new experiences to every new shoot.
What was your best experience as a wedding photographer?
This is a hard one, when you love what you do it's hard to differentiate experiences. I've had so many great moments and memories from all my weddings. But ones that stick out are my firsts: My first wedding, my first same sex wedding, my first destination wedding and my first wedding in Santorini. I have come leaps and bounds from each "first" wedding and have learned so much them.
What trend do you see picking up in the world of weddings?
Ohhhh I think the elopement trend is only going to grow stronger. I think as people make weddings their own and put aside tradition and "what should be done" couples will opt for an experience that truly caters to them and you can really achieve that through a custom elopement. That and more crowns.
Is there one question that almost every client asks you about their wedding in Greece? What is it and what is your answer?
I can't think of any ONE specific. Mostly we discuss about the best locations to shoot in and I love always pushing for locations that are Iconic, Epic yet Off the Beaten Path all at the same time.
Which location in Greece would you suggest to couples wanting to get married in Greece?
That depends! Above all, get married on the islands. And if you think about it, there is an island for everybody. If you like to party, get married in Mykonos, love adventure and the water, elope in Milos, love breath taking views and a quiet laid back time, come to Santorini!
Which place in Greece is your favourite?
Currently, Milos, I could just live in my swimsuit be bare foot and just eat fish for days, also it's a photographers paradise.
Tell us a bit more about what you are currently working on.
In order to stay inspired and engaged within our new constrained lives, I hope to create a new series of images that capture moments of love through an unlikely lens by using 'screenshots' as a medium.
This image "session" will have the couple invite the photographer into their home with a video chat. Thus the face of the photographer (myself) will appear in the screen captured images. This will interrupt our commonly accepted concept of eliminating the photographer as being present in images. In other words, as they may not appear in the images, they are present in the same environment as the picture. This method of capturing images will also challenge the concept of constructed moments and anticipated memories by creating moments that will not only highlight the relationship between the couple but at the same time between the couple and photographer.
And for the last question, what advice would you give to all couples who want to get married in Greece?
PLEASE PLEASE PLEASE hire a wedding planner. I love Greece but sometimes it's hard to navigate and it can be a bureaucratic nightmare.
Not only will they help execute you more perfect wedding beautifully they are your guardian angels with getting the things you need done in Greece, from proper documentation to making sure you work with the proper vendors
If someone wants to get in touch with you, where can they find you?
Email or DM on Instagram @kimon, are the quickest ways or reach me through my contact page on my website kimonkaketsis.ca 🙂
Now see more episodes at ellwed.com/podcast or follow us on Anchor and Spotify to never miss the episodes: