Hey Pumpkin! Did you notice autumn has arrived?
Can you believe that it's November already? Two more months and the famous year of 2020 is over! We cannot believe how fast this time has passed, although it might feel for some of you like never ending! Especially battling all the postponements and new lockdowns that we are facing again. Yes, 2020 was far from perfect!
However, we are all waiting for the New Year, which was promised to be better, right? Well fingers crossed! But in the meantime, if you are facing the lockdown this winter, you can always celebrate at home with your family or loved ones! Don't let this season to pass you by without the final celebrations! Go all out and have the dinner of your lifetime! If you haven't already, it's still time to celebrate your Halloween, although it might not feel like it this time… Honestly, we are still sunbathing in Greece and it does not feel like fall at all!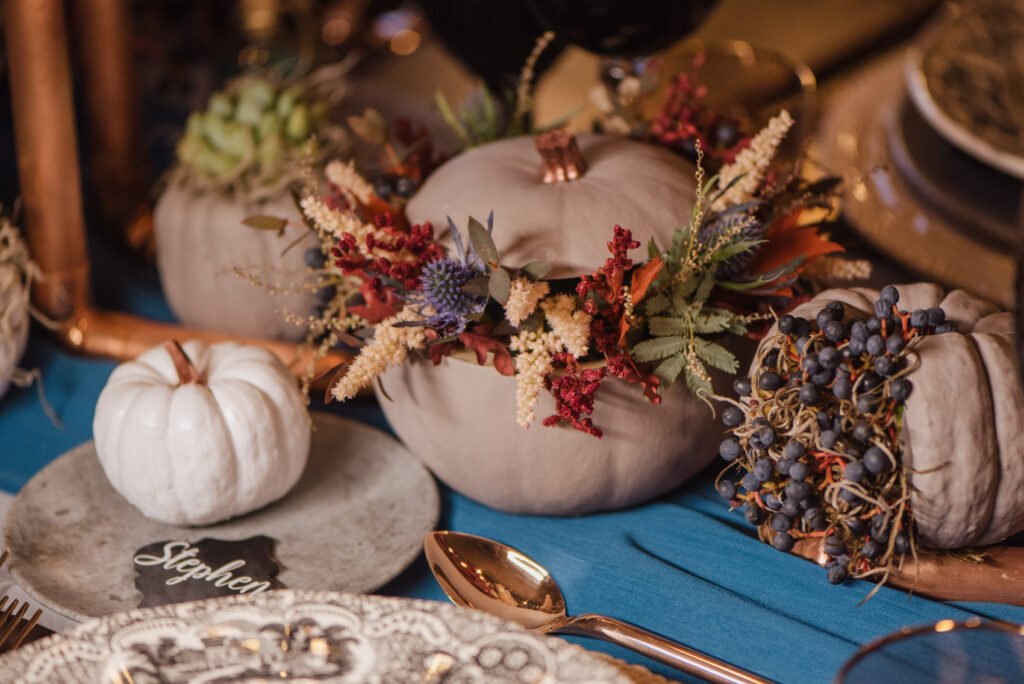 So here are some ideas from this fall's Hey Pumpkin Autumn Dinner Inspirational shoot from Athens Greece. And this inspirational shoot by SenSyle Events is bold, with all the appropriate autumn colours and lots of dreamy pumpkins all around!
For your dinner table think of small bites and fun sweets. Think of small individual servings to keep everyone safe. But if you are celebrating with your family make sure to do it in style! Use autumn coloured leaves and lots of lush florals to impress your guest and charm them with fun and magical accessories. You can always, however use this inspiration for your fall wedding dinner setup, even if your guest list had to be downsized.
Some little ideas you can incorporate to spice up your event:
Personalised pumpkin name tags
Fun sugar confetti poppers
Themed deserts like a chestnut cake and fun decorated cake pops
Filled vol-au-vent or finger food as appetizers
Themed and personalized menus
Fun gifts and customized tea for the ultimate tea party
Grazing lounges
Don't forget the fall inspired centrepiece and décor
If you are a lover of cheese, this is the perfect season for a cheese cake! And we are not talking about the New York Style Cheesecake! But a cake made of variety of cheeses! If you make it cheesy enough, it will be the talk of the party! Consider having a cheese carving station combined with some fruits and cold cuts! How French is that!?
See the full gallery
List of Vendors:
Planning & Design: SenSyle Events
Photographer: Achilleas Colaclides
Stationery & Calligraphy: Manousenia
Flower Design: COMMECA Flowers&Decor
Catering: Deipnosofistirion
Dinnerware: WhiteLilac
Furniture: Tore Event Furnishing
Neon Sign: The Letter Co.
Cake: Slim Bites
Cake: SlimBites Furnishing
Favors/Matches: The Pimpinella Project