Rhodes Island in Greece Successfully Hosts the World's Biggest B2B Platform for Destination Weddings in 2021 at Mitsis Alila Resort & Spa
17th November, Rhodes, Greece
The biggest platform for the destination wedding industry! DWP Congress certainly brought together the crème de la crème of the wedding industry to explore Greece as a luxury wedding destination! The event is supported by the Greek National Tourism Organisation (GNTO) as the Official Destination Partner. Together with Region of South Aegean & Municipality of Rhodes Island as Government Partners and Mitsis Alila Resort & Spa, Rhodes Island, Greece as the Official Host Partner. In short, the ultimate destination showcase for the best of luxury weddings.
Speaking on the collaboration, Mr. Dimitris Fragakis, Secretary-General, GNTO states that
"It was a great pleasure for the Greek National Tourism Organisation (GNTO) to welcome more than 350 tourism professionals from approximately 40 countries. All who participated in the 7th Annual Destination Wedding Planners Congress in Rhodes, Greece. In the context of the Organization's 2021 strategic communication planning, GNTO supported the event aiming to highlight Greece's potential on wedding, conference and luxury tourism."
Greece is certainly making the destination wedding dream come true for couples from across the globe. "The country has insurmountable natural beauty, both on the mainland and on its islands, as well as particularly hospitable residents. Secondly, authentic Mediterranean cuisine which in combination with its rich history and the unique cultural monuments that visitors can admire! Making it the most ideal destination internationally for honeymoon trips and weddings. Greece was the first country to open to tourism during the last summer period. After having previously shown significant performance in dealing with the pandemic. Thus, it emerged internationally as a safe destination that can adequately meet all the requirements of its visitors, for them to experience unprecedented holidays." Shares Mr. Fragakis from GNTO.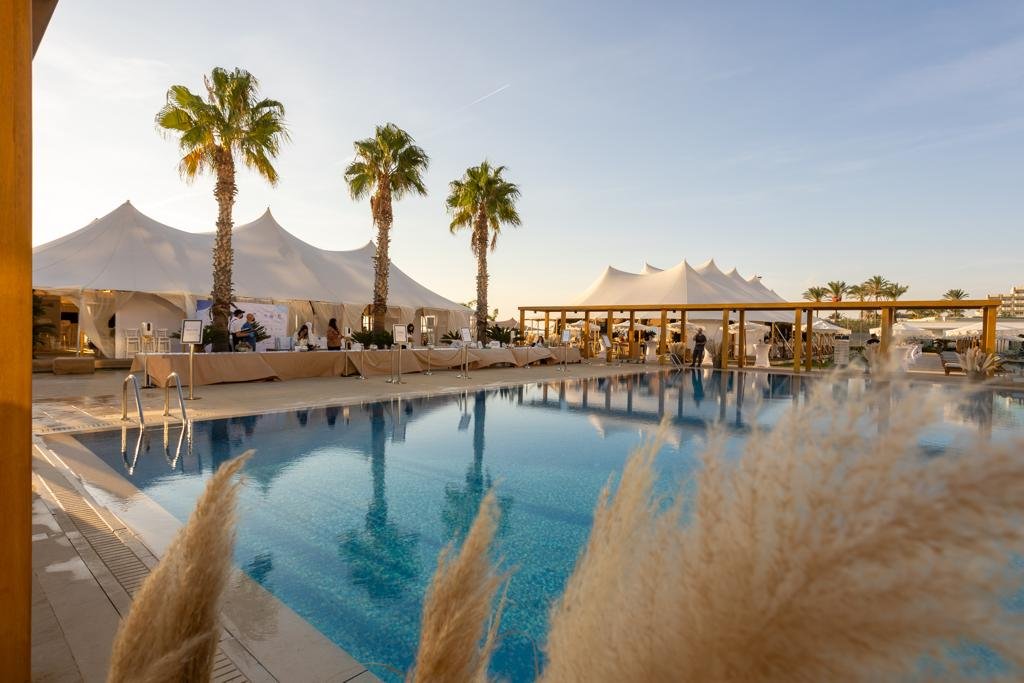 Furthermore, focusing on the 2021-22 wedding trends, Region of South Aegean lists 'micro weddings' as the key trend. They also believe that couples will prefer luxury destination choices. The Region of South Aegean concentrates 60% of the five-star hotels of Greece. Rhodes in specific is a very timeless destination that certainly offers something for everyone. Overall, getting more luxury and more upgraded every year.
Mr. George Hatzimarkos, Governor, Region of South Aegean highlighted
"The destination has a lot to offer in terms of luxury weddings and honeymoon travel planners for their 2022 weddings. An endless list of choices, from professional wedding planners and local DMC professionals. To luxury hotels, yachts, helicopters, luxury cars, restaurants, clothing, photographers make the planning easy and light, as there is no need to carry anything. It is all here in the region. Another very important factor is the stable weather with long sunny seasons 250 plus sunny days. Rhodes offers many advantages as a wedding destination. One of them is easy connection with most countries via direct international flights at least from March to November. In the last two years of the pandemic, Rhodes proved to be a safe destination taking health and safety issues very seriously. Shaping and implementing hygiene protocols, which facilitates the safe visit of millions of guests."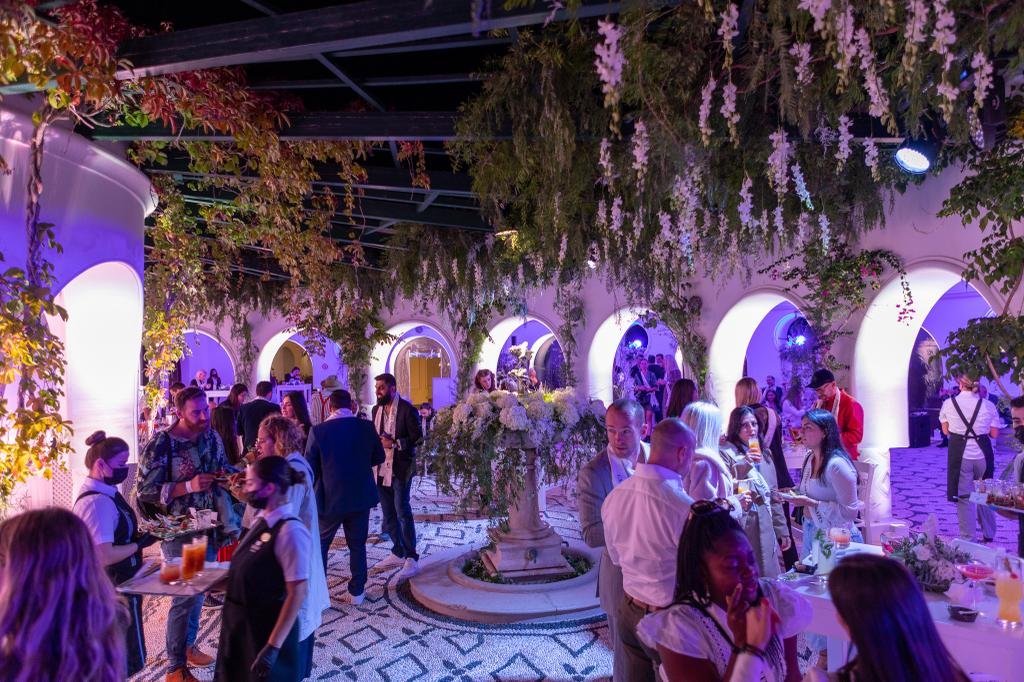 Mr. Antonios V. Cambourakis, Mayor of Rhodes and Mr. Athanasios Vyrinis, Deputy Mayor of Tourism and Public & International Relations Department, Municipality of Rhodes Island and Tourism Department further add
"Rhodes is one of the top wedding destinations in Greece. The fact that Rhodes is hosting the internationally acclaimed DWP Congress is a great honor for us as a tourist destination. And a great opportunity to present all these elements that make a wedding in Greece, unique. Greece is a popular destination for weddings because it combines beautiful nature, beaches, landscapes, centuries of history, unique cultural customs and events. Together with unforgettable gastronomy and great hospitality in a seamless way. Also, Greece has redefined luxury. It shows with the best way, that luxury can be simultaneously simple. Luxury is not in the quantity of an experience but in the authentic aspect of it."
Speaking about hosting World's Tales & Dreams at Mitsis Alila Resort & Spa in Rhodes. Christina Mitsis, President of the Mitsis Hotels Group, stated:
"As Greece's largest privately-owned hotel chain, it is such a pleasure and honor to be selected as the official host of the world's top event for Destination Weddings. For months we have been cooperating with national and international authorities. Aiming to bring to life an event beyond expectations and we have undoubtedly succeeded. As true ambassadors of Greece. We are proud to have put together such a phenomenal show that brought together under one roof -our roof- the world of luxury wedding professionals. Paving the way for substantial new investments in the country's destination wedding and luxurious hospitality industries."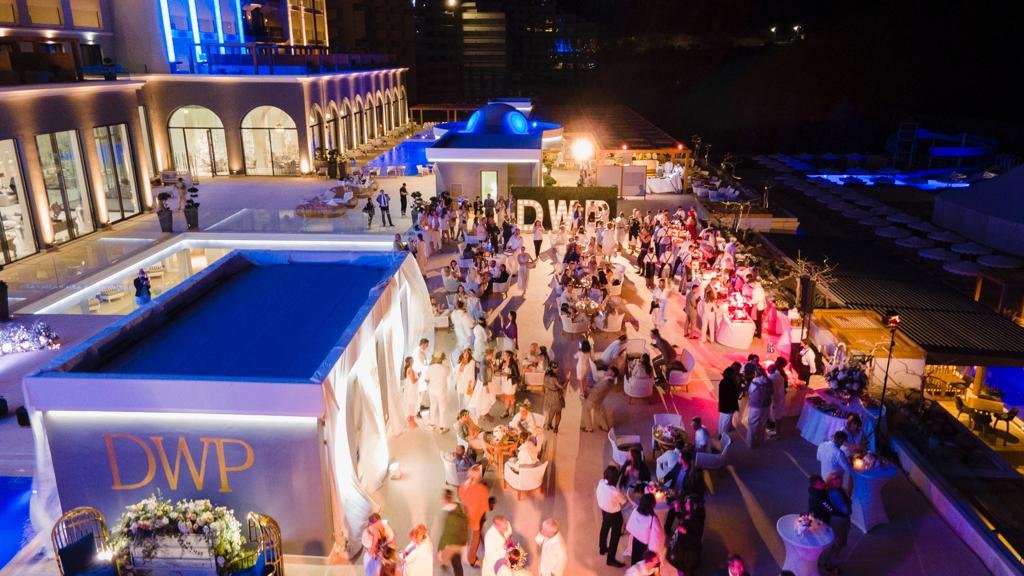 Mr. Ackash Jain, Director, QnA International, organizers of the DWP Congress summed up
"We, at the DWP Congress, were extremely excited to be in Greece for the 7th Annual after the inaugural edition in Athens in 2014. This time around, we took immense pleasure in welcoming all our Regional Partners on board the DWP Congress. All who supported the event to bring together the wedding experts from all across the globe. We are constantly working towards building unique experiences for global wedding connoisseurs visiting the Congress. Although in a new wedding destination every year to discuss the trends and highlight the growth of the billion-dollar luxury wedding industry. The USP of the Congress lies in the international clientele it brings in to focus on cross border collaborations, business development and marketing opportunities and Greece has always been a top destination for couples' choices for weddings."
Along with the Regional Partners, DWP collectively aims to direct the wedding industry forward by bringing together industry experts from around the world along with putting a spotlight on Greece as a wedding destination. As they say, "it takes a village to put together an event. And at this DWP, the Greek and international partners put together a phenomenal show for the destination wedding industry on Rhodes Island.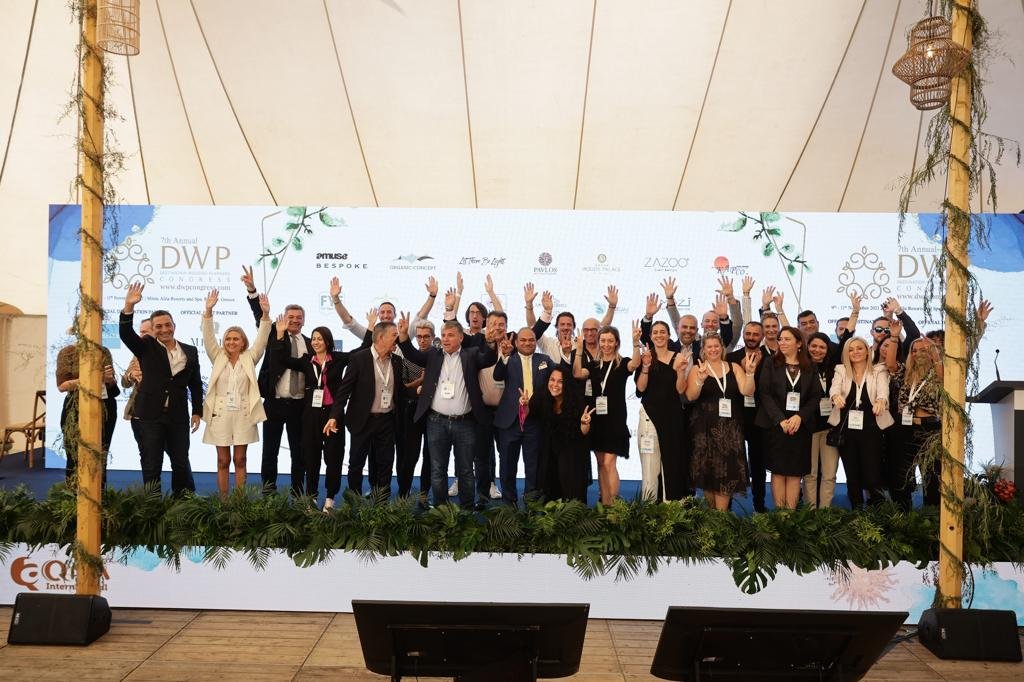 Some of the key partners joining from Greece and abroad include:
Event Production Partner- Conference & Gala Dinner: Amuse | Bespoke. Floral Partner: Pavlos, The Flower Workshop. Furniture Partner: Zazoo Event Rentals. Evening Function AV Partner: FYE For Your Event. Welcome Reception Venue Partner: Kallithea Springs/ Gala Dinner Venue Partner: Rodos Palace. DMC Partner: Kapco Travel Services. Fireworks Partner: Zairis Fireworks. Photography Partner: Dimitris Giouvris Photography. Videography partner: One Day Production. Fine Arts Partner: Mazi Chirography. Supporting Partner: 3Biz. Gift Partners: Katsaros Distillery, Samourakis Savvas Jewelry, Melissokomiki Dodecanese, Entertainment partners Black and White Drums, Rhodes Wedding DJ, Naiads and international partners from countries such as Belgium, UK, Spain and more including Marquee Partner: Organic-Concept. Conference Decor Partner: Let There Be Light. Stationery Partner: Cartalia Welcome Reception & Theme Night Entertainment: Iconique Wedding Shows, Engagement Partners: Shine Live Band, Next Level Music, Megan McConnell, Shmulikim Entertainment, Cristian Bruns amongst others.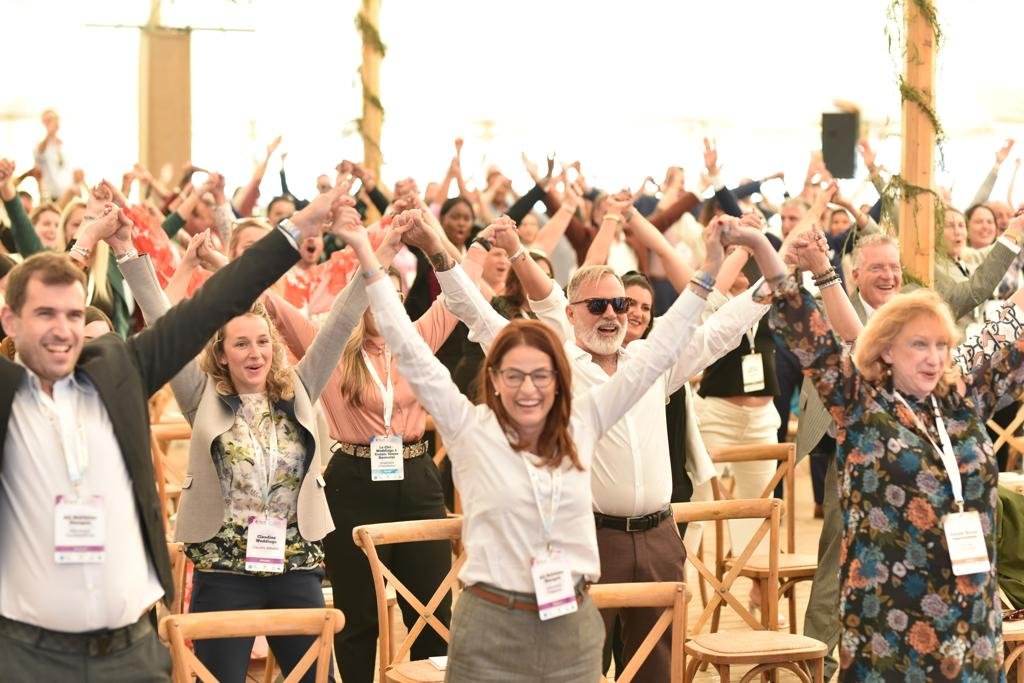 DWP Congress
The DWP Congress, recognized as the world's biggest business platform for the destination wedding industry, is a luxury by-invitation-only platform. Over the past years, the DWP Congress has been bringing together leading connoisseurs from over 70 countries under one roof. In exotic destinations, to provide the ultimate platform for the top international luxury wedding planners and suppliers, helping them establish business relations, showcase their services, and pave the way for future global collaborations.
Ellwed was the official media partner of this 7th Annual DWP Congress 2021 on Rhodes Island in Greece