It's the holiday season and we don't want to let it go! Make sure you celebrate this year! In case you missed the Christmas festivities, this Majestic Christmas Feast inspiration will make you want to go out in style for this New Year's home party!
Strong colours and the ever so fashionable silver tones are just the thing you want for a glamourous and majestic feast. Therefore, decorate your party with "good intentions". Then, send them into the universe and inspire Hope, Happiness, Faith, Prosperity and Magic for the New Year to come! And we can't wait for it!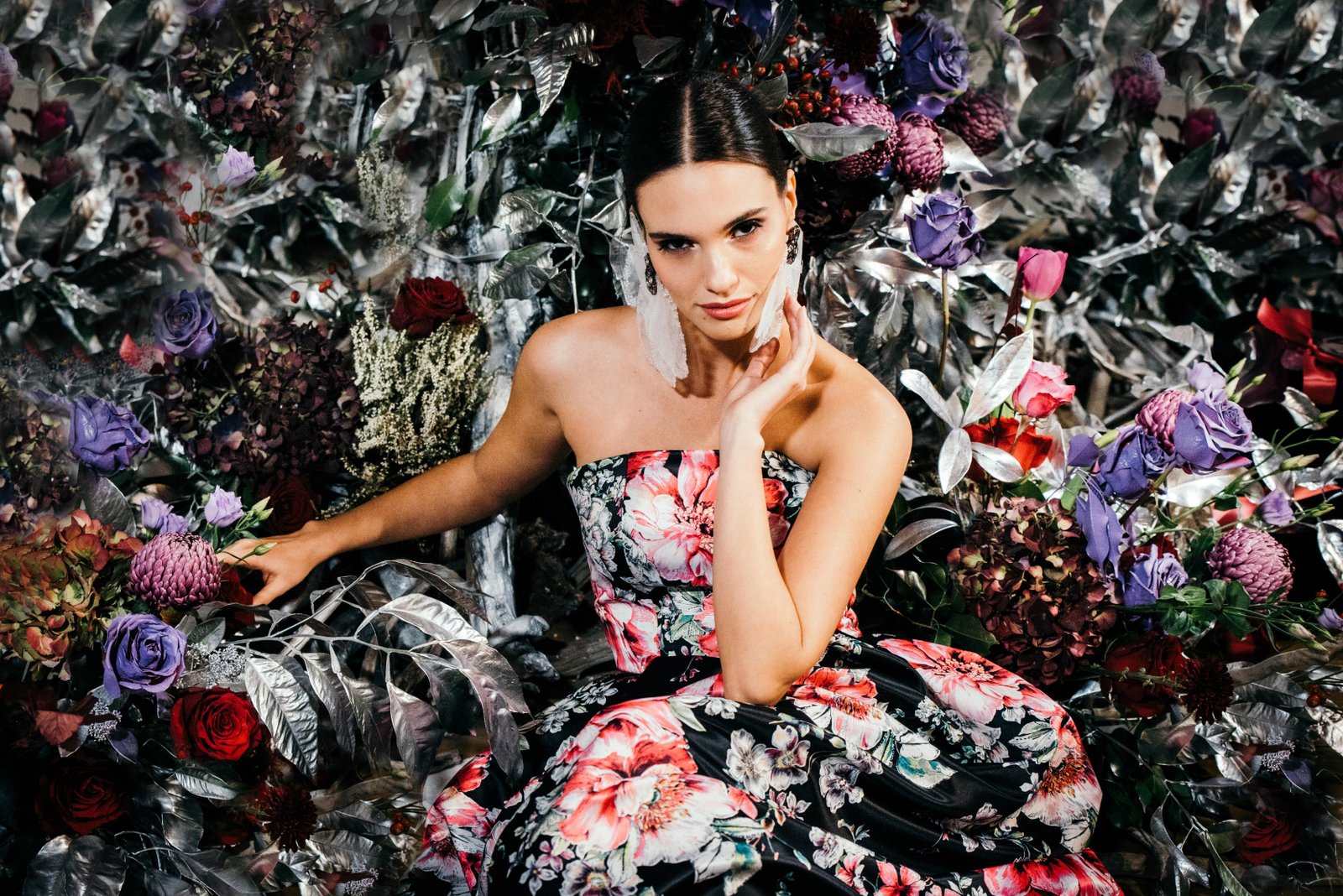 From Kanellina of Pick a Dream:
Although red and green are traditionally associated with Christmas decoration, with the right combination, almost all hues can create a festive atmosphere that matches the jolly mood of Christmas and New Year's Eve celebrations or dinner parties.
The moodboard for this styled shoot was created with jewel tones paired with shining metals. Such as silver table vases, flatware and other Christmas decorative objects. Jewel tones add richness, elegance and warmth to a space especially when complemented by rich fabrics such as velvet.
The main color used in this styled shoot was purple. A color which certainly has long been associated with royalty, luxury and excellence. This bold color has always been a favourite to interior designers and event planners. In order to achieve a dramatic result and can be eye-catching when used not only in flower centrepieces but also in pastry art and graphic design. The desserts and graphic designs created for this styled shoot followed the jeweled color palette and completed the dramatic yet festive mood.
Similarly, we designed an alternative Christmas tree. Decorated in multitude of flowers of versatile shades of purple such as plum, mulberry, lavender and mauve. In addition, out-of-the-box Christmas trees, which differ from the norm, are an emerging trend. Followed by several interior designers who create pieces of art that will definitely make a statement in any space. For this Majestic Christmas Feast, the tree was complemented by custom mirror Plexiglas ornaments with a special meaning. The 12 ornaments represent the 12 months of the year. Furthermore, each one has a special wish for the New Year to come.
Full Gallery:
List of Vendors:
Photography: @manesphoto
Videography: @inoblivion_films
Concept, Design & Styling: @pickadream.gr
Florist: @jimlabraco
Stationery Art & Gifts: @partyandcogreece
Tableware: @white_lilac_rentals
Desserts: @pavlovs_lab
Furniture Rentals: @tore_event_furniture_rentals
Deco Rentals: @prop_deco_rentals
Makeup Artist & Hair Stylist: @hair_me_by_ioanna
Haute Couture Dresses: @vzoulias
Jewellery: @pericleskondylatos
Shoes: @onceuponashoe_
Model: @erika_kolani
Champagne & Spirits: @cellier_wine